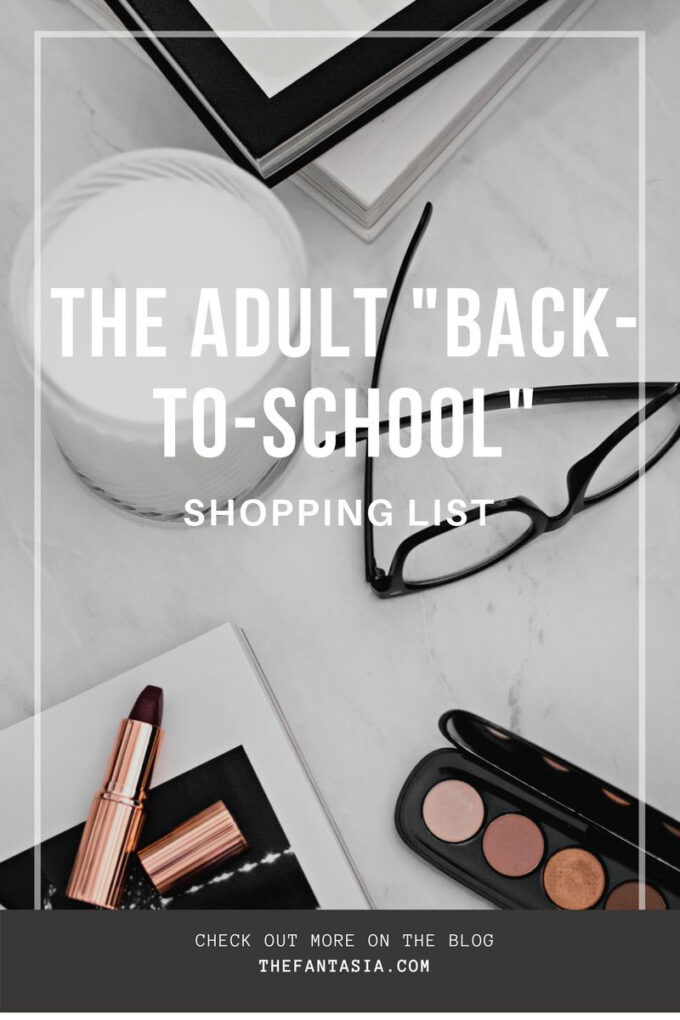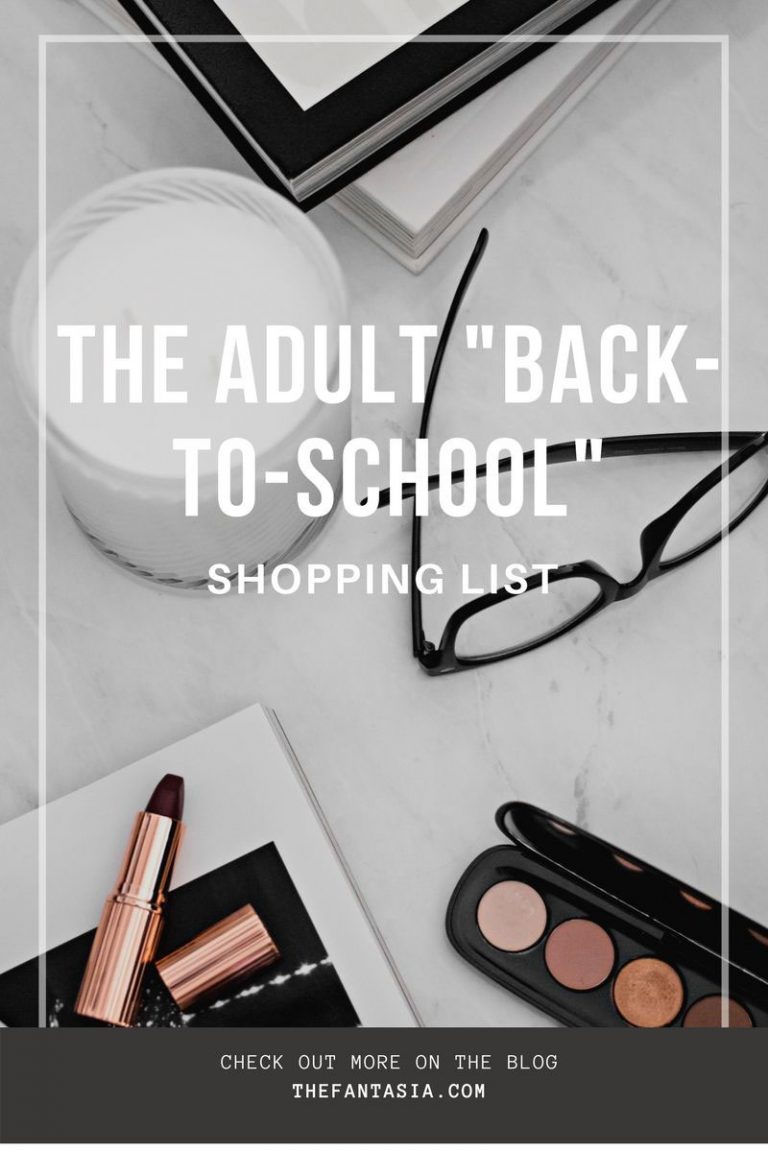 I had the hardest time coming up with a title to this post. "Back to university" isn't exactly as catchy as "back to school" and neither of those titles really apply since I've been out off the formal education system for 4 years and counting now…
Despite being no longer in school or university for that matter, I'm pretty excited to see what's on sale every back to school season. I always see the "back to school" sales as being a run-up / preview to what we can expect from Black Friday. Since I am not shopping for any pens, papers or binders, I thought I'd share my interpretation of what my "adult" back to school shopping list looks like!
The Back to School – Adult Edition List
1. A Darn Vacation!
I am so behind for this year's travels but with a number of work-related travel coming up at the last minute, I haven't been able to book a longer, more substantial trip this year. Now that we're back in the shoulder season, it'll be easier to book a quick weekend getaway for hopefully a cheaper price. I'm keeping an eye out for some last minute deals too but I'm looking for your suggestions! I want tons of adventures and fun activities! High on my list are Central America (Nicaragua or Puerto Rico), Portugal or South America!
2. Fall Fashion – Raid the Summer Clearance Racks
Summer clearance sales are on full-swing and I'm not one to worry about seasonal wear too much so I'm keen to add a few dresses, shoes, blouses and so on. I'm eyeing those clearance racks at The Bay, Tommy Hilfiger, Reitmans / Hyba, Nordstrom and Uniqlo!
3. Webhosting – An Upgrade or Transfer
Click here to try Siteground Today
I've been thinking of upgrading my webhost for some time. I am approaching my disk space limit with my current host and at the rate I'm going, I'll likely be over by a few months' time. I'm looking to Site Ground as a potential new host and I couldn't be happier to snag up a new plan at 70% off!
This means you can start a blog for less than $3 a month! If you are already hosted elsewhere and looking for a new or more reliable host, Site Ground offers free setup AND domain transfer!
I probably will have to go for the most expensive plan given that I'm approaching 25GB worth of disk space usage! Site Ground is one of the most highly rated hosts out there, and a lot of my blogger friends happen to be hosted with the company. From top notch customer service, excellent uptime / speed, as well as secured shared hosting space, I'm pretty excited to make a move! They rarely have crash and have tools beyond just hosting which would helpful for any new beauty or travel bloggers!
The Back to School Deal: Start a blog for $3/month for the "Start up" or beginner plan or $9/month for the GoGeek or those who need a lot of space at Site Ground from Friday, September 1st, until Tuesday, September 5th.
4. Stationery & Planner

Raise your hands if you are a pen and paper kind of person! Yeah, me too! We get a bad rep for being "behind" in technology and "not keeping up" with the digital world. But, there's no better feelings in the world than crossing off your to-do list one by one or bullet-journaling your way to your most organized life!
Back to school season is the perfect time to pick up any kind of stationery, planners, greeting cards and accessories. I always grab a new planner during this season and my favourite so far is the white leather planner from Target (done in collaboration with graphic designer, Ashley G). This is the one that I use currently and you might have seen it on a few blog pictures as props…
My favourite pens of choice are the Staedtler Fine Tip Pens! They never go on sale so I always keep an eye out at Staples, Walmart or Target during the back-to-school or black friday season! These are my favourite pens to use everyday and for bullet journaling! They don't smudge or bleed, the colours are vibrant, and they don't dry out if you accidentally leave them opened.
Since I'm the only one in my family who actually sends thank you notes, and holiday cards to friends, family, colleagues/co-workers, I stock up on holiday cards – I'm obsessed with the personalized ones and definitely need to practice my penmanship ahead of December!
5. New Fall Beauty Launches

I wasn't intending to do any beauty shopping ahead of the November Sephora sales, but a few days ago I received two $10 vouchers from The Bay to go towards beauty items. With a minimum purchase of $50 (which is basically one item), I get $10 off which is a pretty superb saving! I have quite a wishlist going though I'm still a bit torn about what I want – I think I might splurge on a few CHANEL items this time around!
What's on your back to school shopping list?