So apparently, I have a mild case of erythrophobia. That's a fear of the colour red for those of you who happen to just stumble upon this post. I must be the one beauty blogger who you'll never see rock a red lips. Maybe I should say never, but I mean, I'll rarely wear anything remotely close to that hue that T-Swift boldly rocks everyday!
It's not that I hate the colour red but I just feel like a little girl trying too hard to fit in the adult world when I ~try~ to apply a red lip colour. Despite not being a fan of the colour, I have amassed a huge collection of red lip shades, of various textures, format, and finishes which I need to eventually go through if I ever want to destash my collection!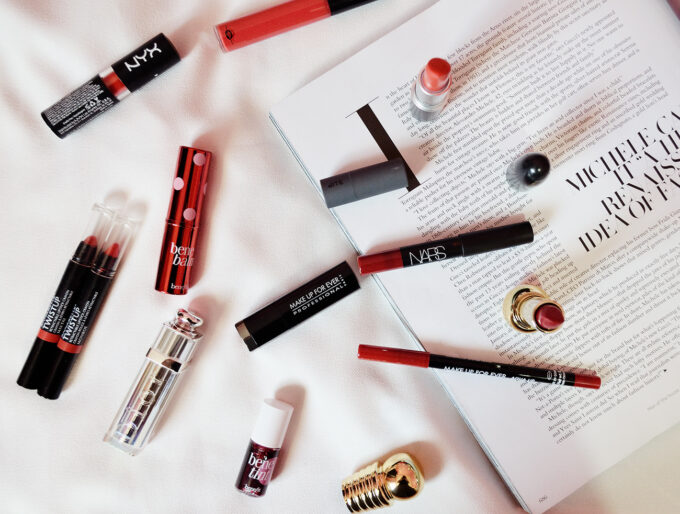 I know it sounds absolutely ridiculous to be intimidated to wear a certain colour, and I thought so too! Red lips is considered the LBD of the beauty world, one that pulls together any kinds of look, despite the fact you've got a sock bun going or recycling your outfit for the third time in a week. Given how much less effort I have to put in my everyday routine if I can only rock the red lip properly, I needed to find a way to make red lips work for me.
I've been trying different ways and using different tricks to ease my way into being more comfortable with the colour. I think I'm slowly making my way there, but I thought I would share how I'm slowly making my way to be more comfortable with wearing red!
Step 1: Sheer Tints / Balms / Lip Glosses
This feels like the easiest way to get my feet wet and actually start wearing some variations of red. A great place to start is by using the most sheer type of product like sheer tints/balms/glosses where I can easily control the intensity, very forgiving and easy to apply!
I've been all kinds of obsessed with wearing Benefit's Benetint and Benebalm lately as they are as sheer of a red colour as it can get! Plus, neither of them feel sticky on the lips nor do they stain the lips. The forgiving nature of these products mean that you're not bringing Cleopatra-sized attention to your lips, but a subtle hit of what's to come! Plus, there's none of that prep and maintenance required with these products – no blotting your lip with powder, or prepping with a lip scrub before application!
Here are my suggestions: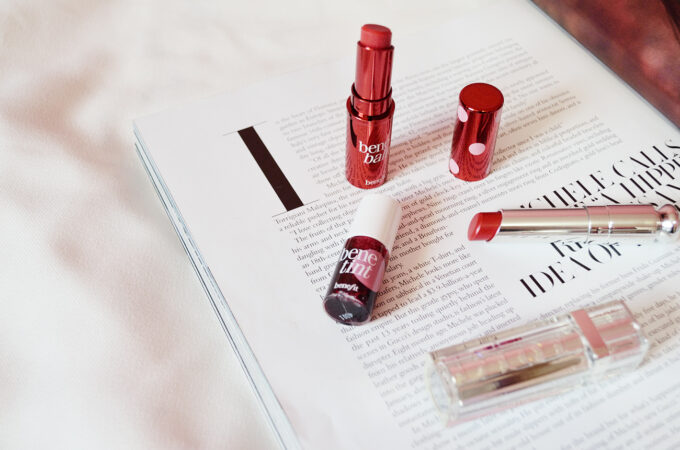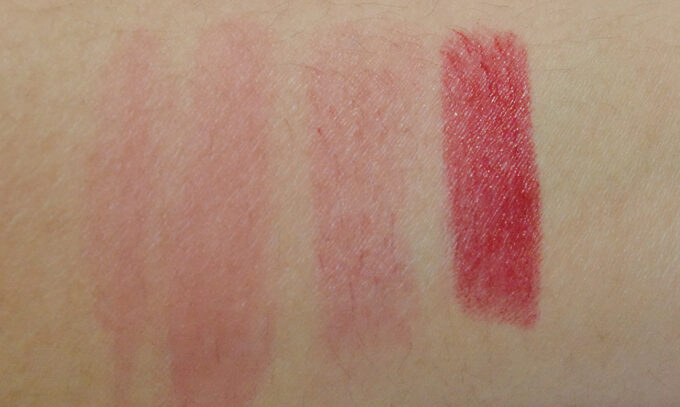 Step 2: Semi-sheer Glosses, Creamy Lipsticks, and Lip Pencils
Once I got comfortable with the easy to wear sheer tints, and balms, the next step is to wear something that has a bit more pigmentation, but hydrating and forgiving enough in terms of texture to ensure no faux pas! A creamy and hydrating formula means that not only is it still relatively forgiving when applied, but also because it's not as high-maintenance but still a step in the right direction to a full-blown red!
Here are some of my suggestions: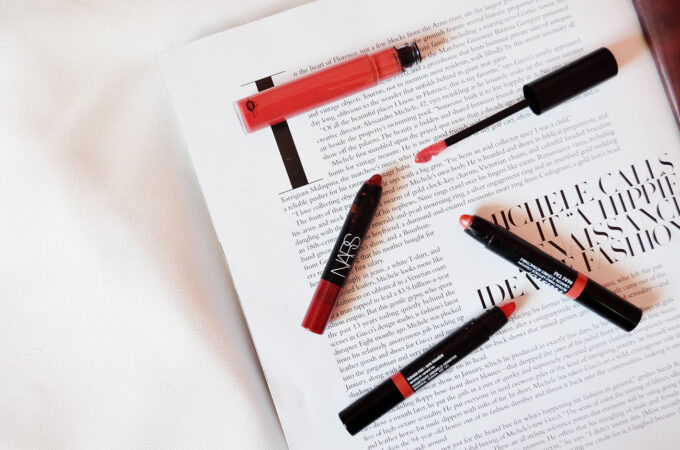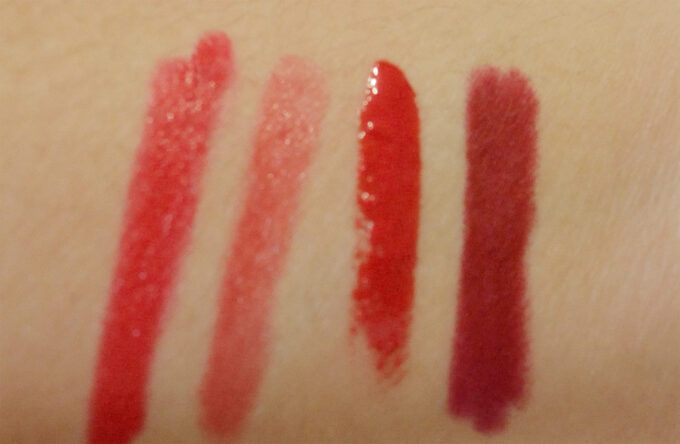 Step 3: The Bold
For those of you who go big or go home, and willing to go through the prep work and upkeep, here are a number of great options. A lip liner is always key to ensure the colour doesn't feather, and also helps the colour stay on your lips longer. Always start with a moisturized, and scrubbed lips! Using a lip liner as a base helps make your red lip colour pop even more as well. Don't forget to blot with tissue, powder with a bit of translucent powder to set, add a second layer and finish with a blog and setting your lips.
Yeah, that's a bit too much work for me! But for those of you willing to brave it, here are some suggestions: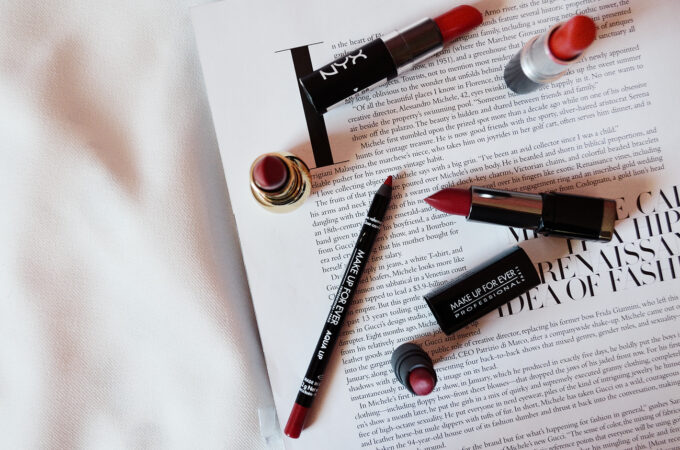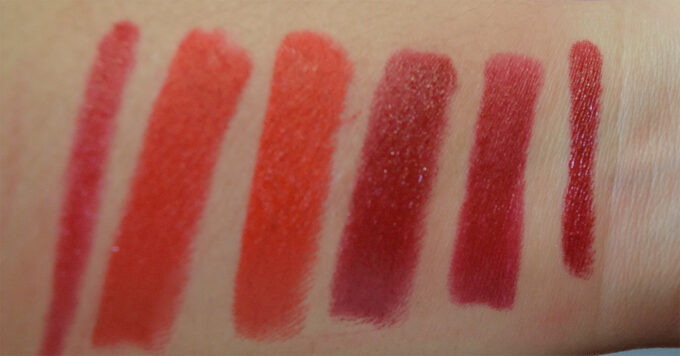 So which stage of red lips are you currently at?
---
Disclaimer:
This post features product(s) provided for editorial consideration. All opinions are my own. For more information about my review policy, please
click here
.
---