My friends and I wanted to visit the two legendary shopping malls in Dubai, not to do the shopping but to experience the "unique" offerings from each that we've heard so much about. Mall of Emirates had an indoor ski slope while Dubai Mall is located right across from the Dubai Fountain and Burj Khalifa.
A metropolitan city that was transformed within a decade from a small, fishing village surrounded by desert is Dubai's "Cinderella" story. If you've seen the before and after pictures, you are probably left wondering how such a feat was done, but rest assured that Dubai did it. Dubai is a place that takes everything and makes it bigger and grander!
Dubai Mall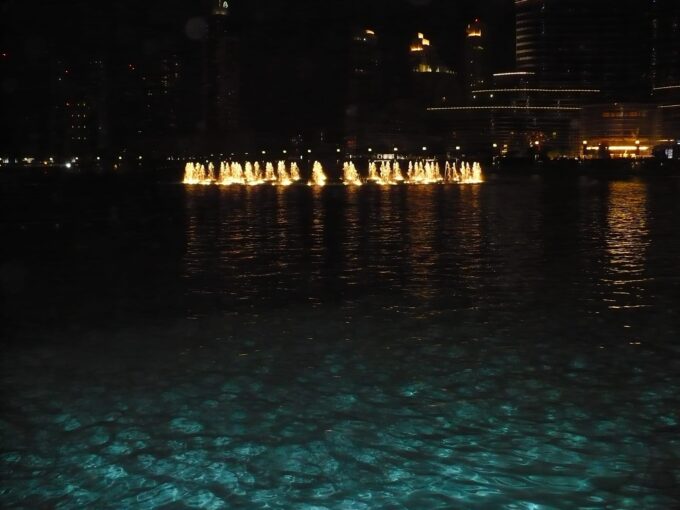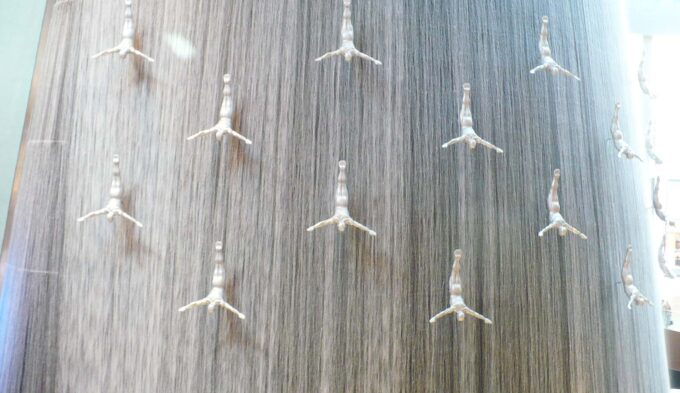 The main attraction at Dubai Mall is the beautiful Dubai Fountain located right across from the mall. Visiting this mall will allow you to check off three things from your list of things to do in Dubai at once: Dubai Mall, Dubai Fountain and Burj Khalifa.
The mall itself is quite similar to many Western-style shopping malls and it is packed with mid-range and high-end international designers. I didn't spend much time going around the mall as it didn't feel like a good use of time considering of the other offerings that Dubai had.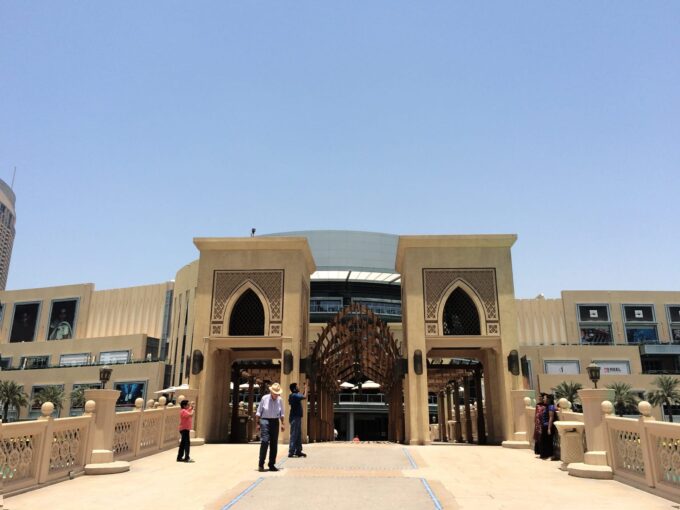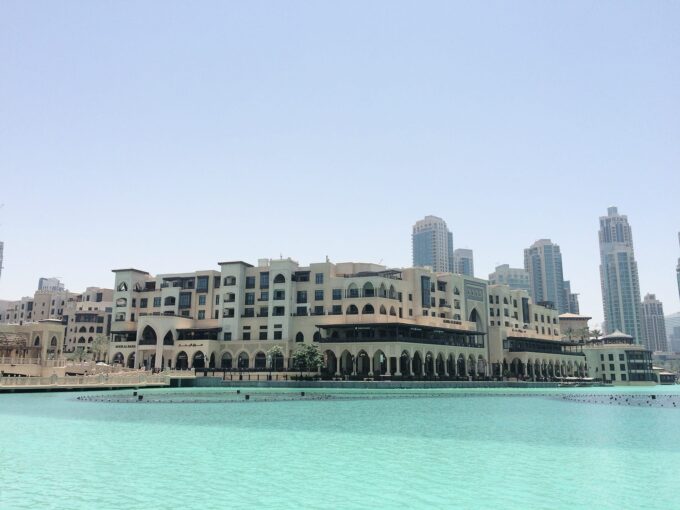 Fortunately, by the time we were done at the mall, it was time for the Dubai Fountain show to begin. It plays every 30 minutes and the water rises, and dances gracefully to the tune of Classical and Ethnic music – very beautiful. I recall seeing one of these in Singapore when I was young – the difference was that there was no music but the water was lit up in different colours in Singapore. Do give yourself enough time to get a good spot to watch the show. While it does play every 30 minutes, it doesn't hurt to get the best view. There is an ample space around the fountain itself to stand and watch.
Mall of the Emirates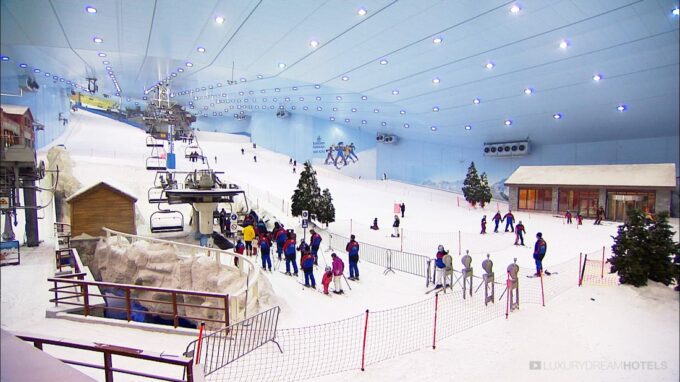 I was very excited to visit the Mall of Emirates, one of the largest malls in Dubai, packed with every store one can easily think of. According to the official website, the mall features over 520 international retailers in the mall – neither Yorkdale nor Eaton Centre can compete with that! One of the most amazing features of the mall is the indoor ski slope. I'm not kidding you, there is a man-made indoor ski slope called Ski Dubai complete with artificial snow, ski slopes and penguins. I live in Canada and I've never seen a penguin in my life. Never would I have imagined to see penguins in Dubai.
Although I didn't go myself, I was told that it was really inexpensive. Including the currency conversion, the price for the group worked out to be USD$50/person including rentals, entry and unlimited ski lift rides. It was crazy and so worth the money! As for myself, I got myself a nice treat from a beautiful high-end boutique… Worth every penny since it worked out to be $150 cheaper because of the timing, and even with the currency conversion.
My Take on the 2 Malls
There's a lot of juxtaposition to be found in Dubai – there's never been a place where the "have nots" and the "have yachts" are so obvious. Both malls are huge – you will find that you can do pretty much everything under the roof. For families, or large groups like ours, we've never ran out of options and felt that the 3-4 hours we spent at each mall too little time! It's a place you'll probably spend a lot of time ogling, not only at the shops, but with the architecture as well.
I wouldn't recommend spending too much time walking around because a lot of it is similar to high end Western-styled shopping malls with similar stores like H&M, Victoria Secret, Marks & Spencer, just much bigger. What I would recommend is doing the skiing at Mall of Emirates, enjoying the fountain show at Dubai Mall and be awed by the sheer grandeur of it!
What You Need to Know
Getting there: Dubai mall is located conveniently by a metro stop, the Dubai Mall station. It is also accessible via bus #27 or 29.
Where to Stay: Dubai is not exactly a budget destination – you can expect to spend some dough in the area. I stayed at the Ramada Plaza Jumeirah Beach Residence aparthotel as I went with 11 other friends, and our group size made it logical to stay here
Currency: The United Arab Emirates Dirham is known as the Emirati Dinar trades for CAD$1 = AED0.34. It is currently pegged to the USD dollars at a rate of 1 USD = 3.6725 AED.
Getting Around: Dubai has an extensive, brand-new and very modern public transportation system. I never took it as my group preferred to travel by taxi given the short amount of time we had in the city.
Don't Forget: While Dubai (and the UAE) is a progressive Arab nation, showing and respecting local customs never hurts. When dressing err on the side of conservative where possible. Although the city is highly accustomed to tourists, and there are plenty of expats around, Dubai is still a country that observes a more strict view of the world
One more thing: Dubai is one of those places where you can skimp once in a while. Attractions like the Desert Safari Tour or Burj Khalifa shouldn't be skipped, but the malls can be!
Have you been to Dubai?