Qatar is not a destination most would consider being the top of most travellers' itinerary but my 2012 visit left me with fond memories of a country that's unlike any other. These days, most people's associations with Qatar would be the stunning (albeit slightly expected) sanctions and blockades imposed by its immediate neighbours due to its unique foreign policy of "being friends with everyone". But I'm not here to talk about politics only about the beautiful Museum of Islamic Art.
One of the most memorable sights I visited was the Museum of Islamic Art – A museum dedicated to Islamic art across three continents over a period of 1400 years!
The artifacts, history, presentation, and what I took away from that day was amazing. I was particularly interested in the culture's penchant for geometry and incorporating that into their art, buildings, and even traditional clothing! The museum itself is awe-inspiring! Five polished marbled floor where each floor is dedicated to a specific aspect of the cultural artistic merit was fulfilling enough for me to last the entire trip.
Museum of Islamic Art
Walking through the Museum of Islamic Art itself feels like walking through a work of art. The design, open-space feel and vastness just felt so exquisite of an experience. I did find despite the vastness of the space, the exhibit themselves were sparsely located. I think at the time of my visit, they were still building up the collection and as of 2017 there's just under 5000 artefacts to look at.
The Museum of Islamic Art is strategically located overlooking the Persian Gulf – a nod to Qatar's past. Prior to the discovery of oil reserves in the region, Qatar depended on fishing and pearl hunting as its income source.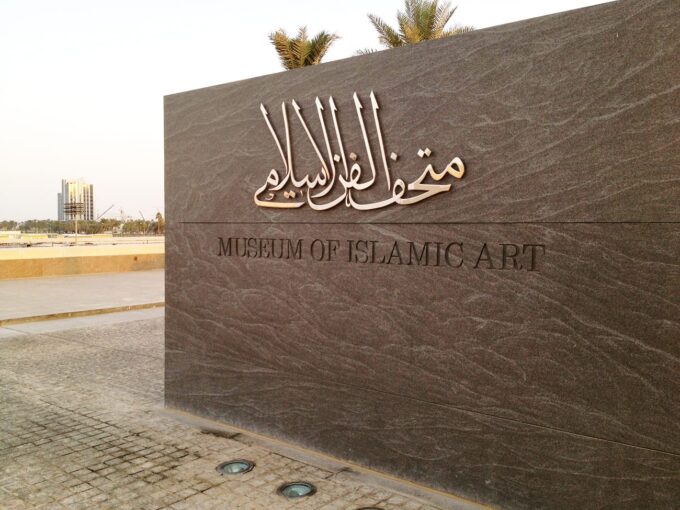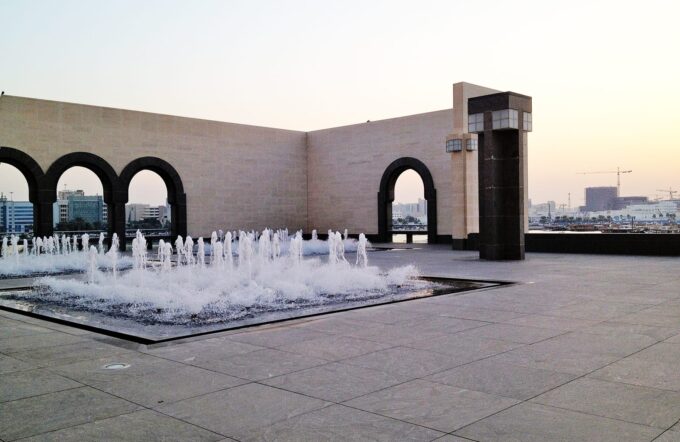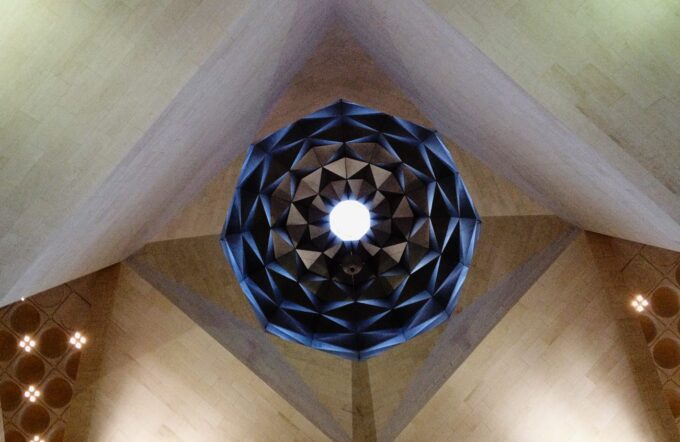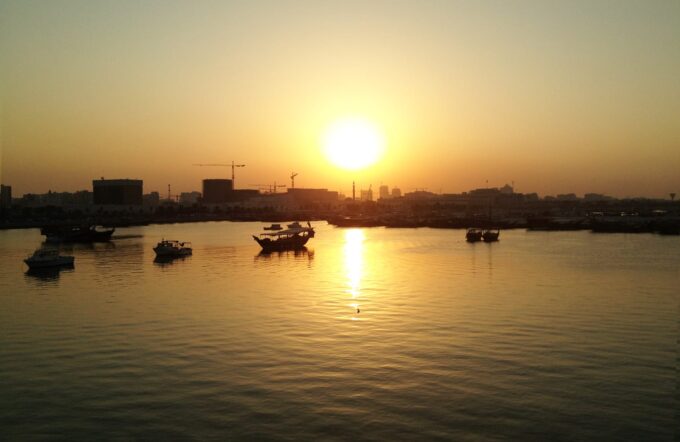 When I think of Doha, the closest thing I could compare it to is Dubai circa 10 years ago – being in the midst of an aggressive growth phase. We drove through endless construction sites, and there's just hints of old Doha through the city. Today, despite its small geographic size, the country is a major player in the region, one of the wealthiest in the world (I believe Qatar is the wealthiest country per capita) and is a major exporter of LNG worldwide. All of this achieved in a stunningly short amount of time too!
If you can make your way to the Museum of Islamic Art, do so. Entry to the museum is free and it was one of my favourite places in Doha where you can learn a lot about the history of one of the most-followed religion in the world.
What you need to know
Flying into Qatar: We flew with KLM with a quick stopover in Amsterdam to Doha, Qatar.
Where we stayed We stayed at the InterContinental Doha Hotel Al Isteqlal Road, West Bay, Doha, Qatar
To know: Souq Waqif is only a 15 minute walk from the hotel
Currency: 1 Qatari Riyal = C$0.34. The currency is also pegged to the US dollars at a rate of $1 USD = 3.64 QR. Currency exchange booths are easily found in Doha and plenty can be found in the malls