Let's keep going and tick off a few more places on our list of destinations shall we? I have 12 more places to visit for the next six months, so you can get started on your trip planning.
Back in November, Lonely Planet released a new book, Where to Go When ($35.99, available here) the ultimate solo / group / couple trip planner, travel agent and conversation starter. Keep it out at all times on your coffee table for inspirations and to get the conversation flowing – I promise you there won't be a dull moment. I've already singled out a few destinations I'm adding to my bucket list for this year!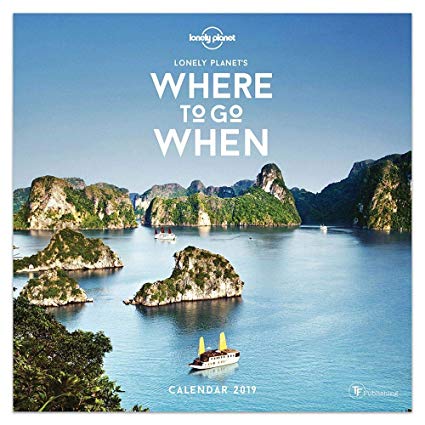 The Lonely Planet Where to Go When is available at: Chapters Indigo • Amazon Canada
Each month offers 
30 places to visit
 to choose from based on your preferences so there's over 360 destinations to choose from. There's even a decision tree to help you decide, a flowchart comparing the value and scope of the destination (adventurous, family-friendly). If going to a hot destination during the colder months is so important to you, there's 
a page dedicated to showing the average temperature of the various destinations
. Aside from these helpful consideration tools, there's a little key at the end of each post indicating what kind of experiences you can expect to have: adventures, leisure, nature, food & drink and so forth.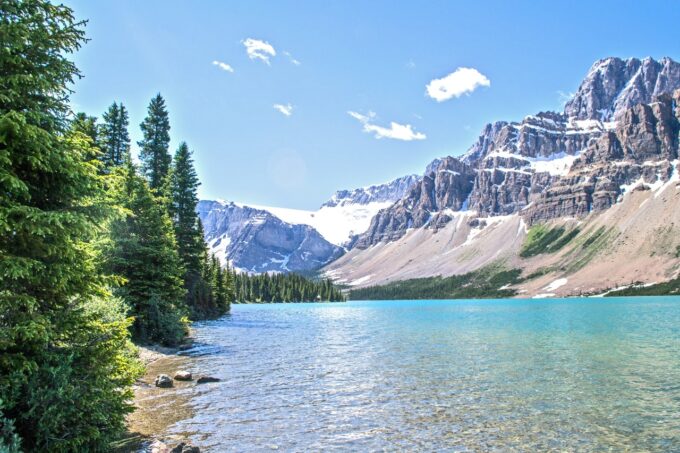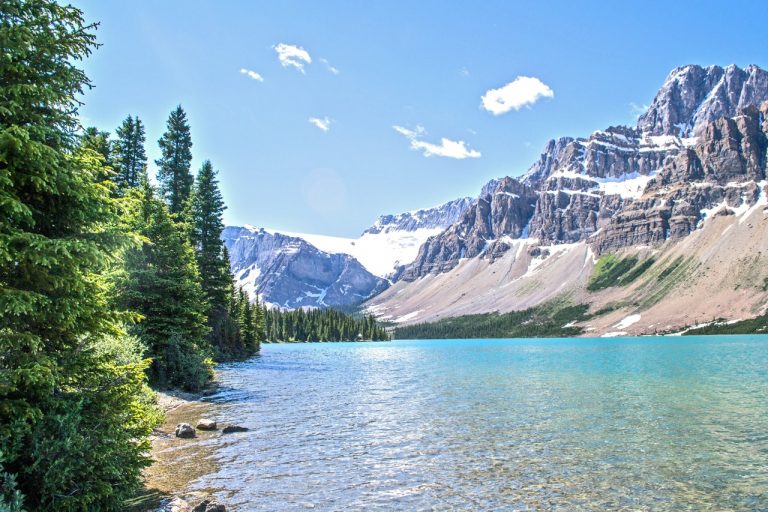 Where To Go When | Places to Visit in July – December
If you're still deciding on where to go, check out the first postWhere To Go When | A Practical Guide to Places to Visit Every Month to get a few more ideas on the best destinations to visit in the year!
July
Netherlands: Enjoy the bustle of a metropolitan city amidst canals and windmills. The flat landscape and mild weather of the country makes it the ideal destination for those who wants a bit of a natural workout on their vacation. The country itself borders many European countries making another destination only one train station away.
» Plan Your Trip: Bike hire is widely available, especially near train stations.
Botswana: World-famous for its safari, another one of its natural wander is the Okavango Delta which is curiously wettest during the dry season. The delta is fed by waters from the Okavango river and takes about 6 months to trickle down and fill up the floodplains which is about 5800 sq miles.
» Plan Your Trip: Take some sweaters with you as the mornings and nights can be very chilly!
August
Ecuador: Climb volcanoes, explore rainforest, and browse incredible local markets. Take a moment to see the breathtaking Galapagos Island and explore the country on a bargain!
» Plan Your Trip: Insect repellant, and sunscreen are must-haves. Avoid the Galapagos Cruise as the choppier water doesn't make it as much of an exciting journey.
Stockholm, Sweden: Explore the islands on the coastal capital of Stockholm. It's easy to epxlore the city's 14 main island on foot or bike or metro but the smaller islands are best explored by ferry or boat cruise.
» Plan Your Trip: There are several budget airlines from North America that services Arlanda airport in Sweden so you can save a bit of money to spend there. Be sure to pack some layers for the evenings.
September
Sumatra & Java, Indonesia: Orangutans, rainforest, volcanoes, and ancient temples. Indonesia is blessed with an abundance of island, many of which are still unexplored. It's got a little bit of everything you might expect in an adventure-filled vacation!
» Plan Your Trip: September is drier but not as hot. Most importantly, most students are back to school and vacationers are back to work. Be sure to visit the Borobudur TEmple, the world's largest Buddhist temple.
The Cyclades, Greece: I didn't have the best experience visiting Greece but it became famous for a reason. Visit the whitewashed fishing villages bested on the hills and cliffside with a dramatic azure blue background. The weather is balmier, the partiers are mostly gone, and prices are a lot cheaper!
» Plan Your Trip: Book in advance and be sure to check / review any closures as October until Orthodox Easter, most Greeks are on vacation.
October
Bolivia: For the adrenaline junkie, Bolivia is a dream destination with many considering the island to be largely the most untouched part of the continent. Temperatures are balmy, the season is drier so overall October is a much more comfortable weather to travel in.
» Plan Your Trip: Bolivia is a bargain destination so you can expect to spend less then $50/day.
Seychelles: Often associated with honeymoon and paradise, Seychelles is a secluded archipelago where dreams of paradise are made real. There's no bad time to visit the island and go swimming, snorkelling and diving in crystal clear waters.
» Plan Your Trip: The Seychelles has over 100 islands – ferry-hop your way through them. Mahé is the main island and where most international flights arrive at.
November
South Africa: In the book, Where to Go When, South Africa was named no less than 3 times as the destination to visit. The greening landscape the region prepares for the summer season mean that things are a lot more picturesque and dramatic. Wildlife newborns are abundant, and aside from the incredible sights to be enjoyed during the safari, you can opt to explore South Africa via the luxurious Blue Train, a remnant of colonial times that takes you from Cape Town to Pretoria.
» Plan Your Trip: Cape Town is my favourite destination to date. The sights I've seen in South Africa are simply unparalleled and it's my dream home!
Abu Dhabi, UAE: Whilst not as popular as its sister emirate, Dubai, Abu Dhabi is sight to still behold. Expect to see masterpieces in Islamic culture and arts, as well as feast your eyes on the grandeur and opulence of the city, everywhere you look.
» Plan Your Trip: Go dune bashing during in a dessert safari tour, visit the largest malls in the world in Dubai, about 30 minutes away, and climb atop the world's tallest man-made tower, the Burj Khalifa.
December
Nicaragua: Named as the "new" Costa Rica, this paradise island is chock-full of activities and adventures for solo traveller and families alike. Colonial towns, beaches, wildlife and adventures packed in one, it's a good choice for families thanks to the relaxed vibe and kids-friendly activities.
» Plan Your Trip: The local currency is cordoba, though many locations accept US dollars.
Tallinn, Estonia: If you've always wondered what fairy tale castles bridges and cathedrals would look like in real life, look no further than Europe. From Prague, Budapest to Tallinn, bring out the child in you and enjoy Europe's best-kept and best-preserved medieval city.
» Plan Your Trip: Christmas Markets run from late November into early January. You can visit Helsinki as well via a ferry!