Dubai is a friendly, liberal and super stylish city. With that being, your Dubai look shouldn't be all about showing off. While it is acceptable to complete your outfit style with an edge, make sure that it is modest, breathable and mostly, goes with the activities and experiences included in your itinerary. But, if you are not aware about what to wear in Dubai, check out this exclusive guide for more ideas.
Dress Code In Dubai – Overview
As far as your outfit is non-revealing and well covers your shoulders and knees, you can pretty much wear anything you want in Dubai. This is because Dubai is a part of the UAE – a Muslim nation where the Sha'aria law is observed. While the city is liberal and open-minded about all religions and customs, it expects its visitors including expats and tourists to respect its unique culture and heritage that are deeply rooted in Islamic beliefs.
So, don't expect to wear all kinds of dress while in Dubai. In other words, to get your Dubai outfits right, it is equally vital to know what not to wear here. Ladies must avoid wearing dresses that are see-through, tight and extremely short. When it comes to men, it is not acceptable to wear singlets or any dress that is skimpy and reveal your chest and knees. Similarly, both men and women shouldn't carry t-shirts or dress with offensive jokes or slogan written over it.
But, there are certain exceptions to above, depending on where you plan to visit or wish to spend your time during your Dubai holidays. So, keep reading to find out in detail what to wear in Dubai according to season, occasion and of course, your travel program.
What To Wear In Dubai According To Season?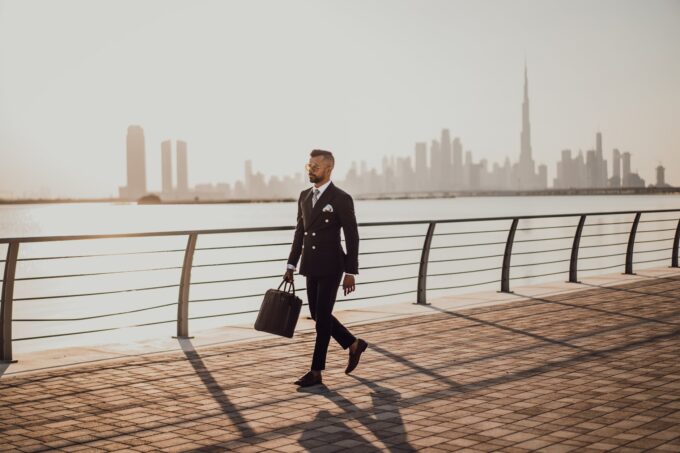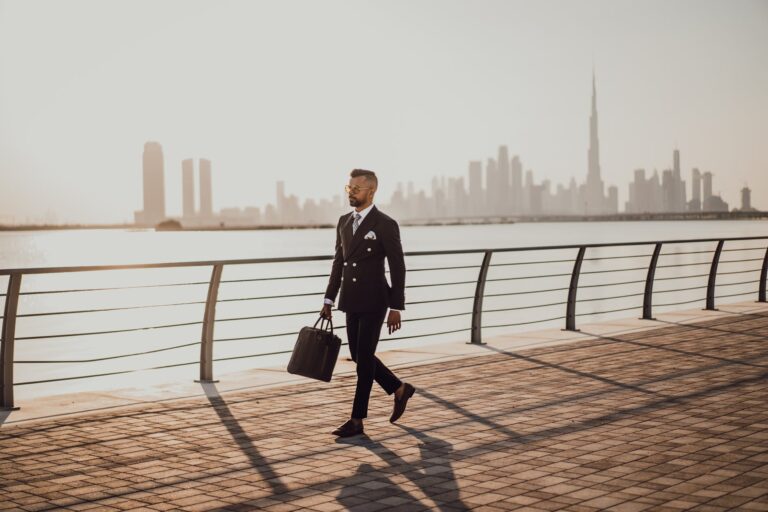 Summer (May to September)
Dubai is a desert city means summer months here can get unbearably hot, with the mercury rising beyond 55 degree Celsius, especially during June to August. If you are planning to visit Dubai in these months, it is most appropriate to pack cool and comfortable cotton clothing. Along with this, be sure to carry a good quality sunscreen to protect your skin from the intense sunrays. Wide-brimmed hats, sunglasses, and flip-flops are other must-haves.
Don't forget that Dubai's indoors including malls, shops, dining venues etc are heavily air-conditioned throughout and hence can be super chilly, no matter you visit the place in summer or winter months. It, therefore, is advisable to carry a lightweight jacket, a cardigan or a shawl to keep yourself warm in this case.
Winter (November to March)
It is the time when the region's intolerable heat has passed and the weather has become pleasantly cool. In fact, most people prefer to visit Dubai in these months, making it the peak season to visit Dubai. With the region's average winter temperatures ranging from 15 degree Celsius to 25 degree Celsius, the weather can get chilly in the early morning as well as after the sunset, especially in the desert. In fact, be sure to pack sweaters or jackets during your winter trip to Dubai.
What To Wear In Dubai's Public Places, Theme Parks & Conservative Points Of Interest?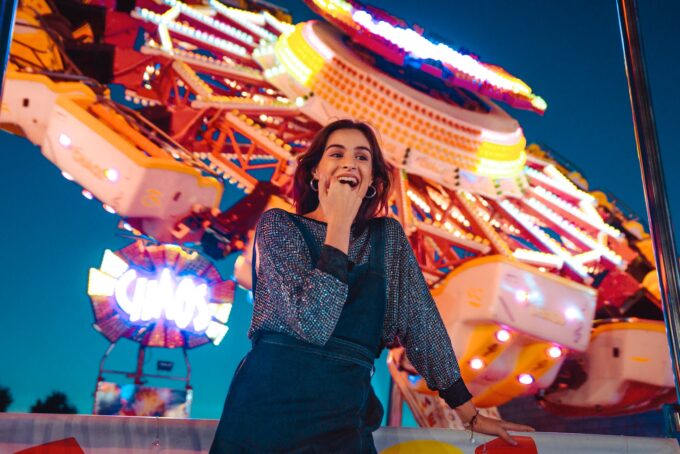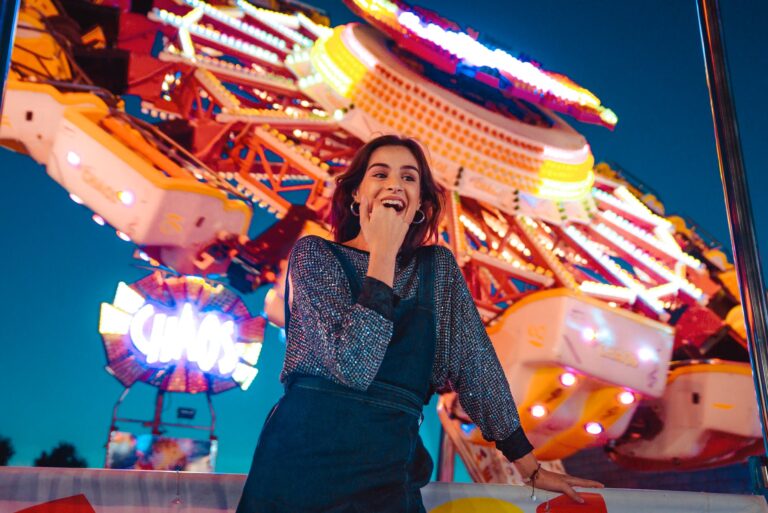 As mentioned earlier, stick on to wearing modest clothing in public places. When you visit malls, shops, leisure centers etc, you can keep your outfit simple, casual and breezy by opting for a t-shirt / blouse and a pair of trousers / jeans, skirts etc. But, skip wearing any sleeveless, off-shoulder or spaghetti strap tops unless you don't use a cardigan or shawl over them. The same applies to the sightseeing tours as well as trips to the region's top landmarks with your Burj Khalifa tickets, Global Village pass etc.
With lots of rides, games and other experiences to enjoy, it is appropriate to wear comfortable yet loose-fitting t-shirts and shorts that are enough lengthy on your theme park visits. As for visiting the conservative landmarks such as mosques and cultural attractions like SMCCU (Sheikh Mohammed Centre for Cultural Understanding), it is an absolute must to cover your hair and further wear dresses (preferably ankle length) that shield your full body. If you don't have one, you can rent an abaya or a shawl for a nominal charge or sometimes even for free.
What To Wear On A Desert Safari In Dubai?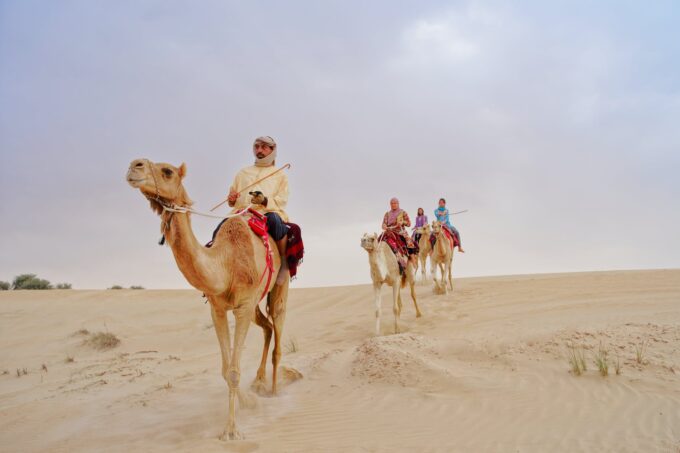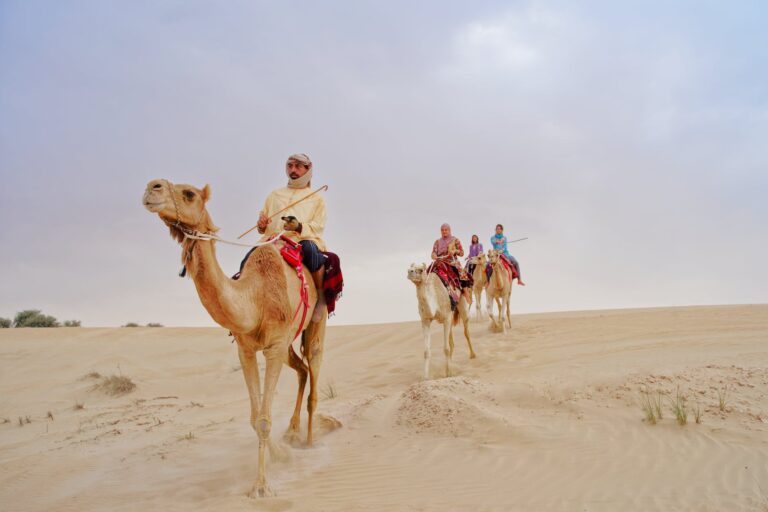 Dubai desert safari is a classic outdoor adventure packed with loads of fun, entertainment and thrill. But, to get the best out of it, it is vital that you take your desert safari through an experienced service provider such as Rayna Tours. As you can look forward to indulge in a wide spectrum of activities such as 4X4 dune bash, camel ride, sandboarding and dune buggy ride during your desert trip, it is advisable to wear dresses (like pants, caftan, shirts, tank tops, knee-length shorts etc) that are as comfy and cool as possible.
Moreover, it is better to avoid dresses such as tight jeans, skirts and mini shorts on your desert trip. Depending on it is morning, evening or overnight desert safari, don't forget to carry a jacket or cardigan as the desert can get incredibly cool in the night, particularly in the peak winter months. Instead of wearing loose flip-flops and ordinary shoes, you can further opt to wear a quality pair of trainers or sandals, preferably with a buckle or a strip around the ankles. Hats, sunblock lotions and sunglasses are other essentials for your desert safari in Dubai.
What To Wear At Dubai's Restaurants And Bars?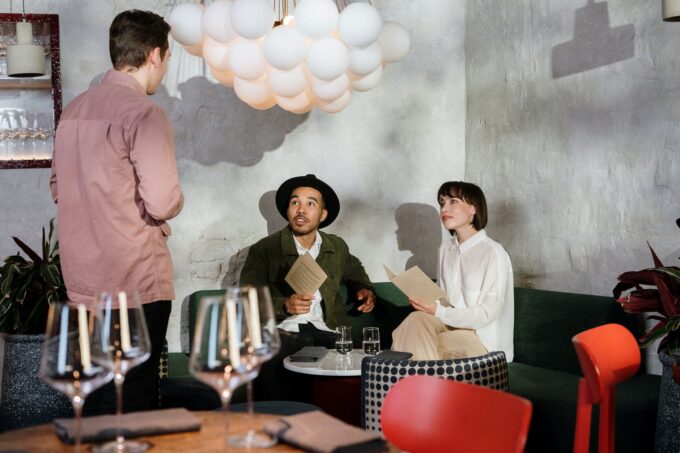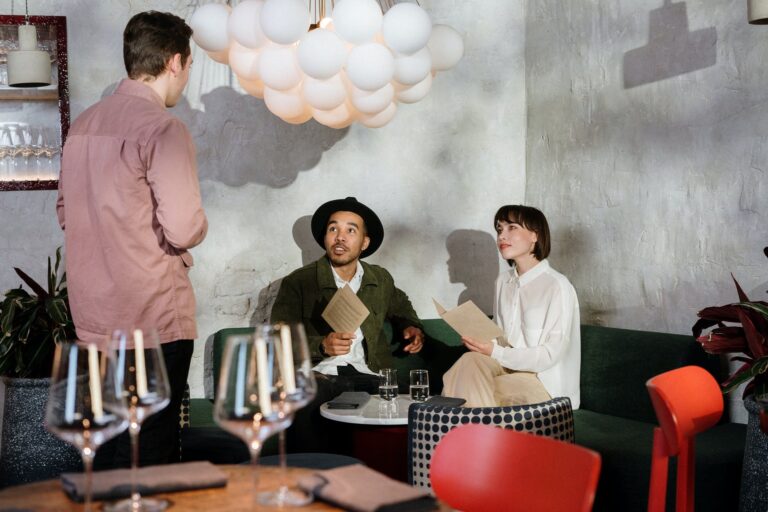 The dress code for restaurants and bars in Dubai largely depends on your chosen dining venue. Before you reserve a table, be sure to check it on their website or directly call the restaurant to get an idea about their dress etiquette. If it is a high-end formal dining spot, men can put on business attire or smart casual such as a chic collared shirt paired with a trendy pair of jeans (that shouldn't be ripped).
On the other hand, women can glam up by wearing stylish yet non-revealing dresses (like cocktail dress, dress shirt, pants etc) and complete their look with an elegant pair of flats or heels, ideally closed-shoes. Majority of the region's posh restaurants, within the top-notch hotels, may not allow you to enter their facility in athletic apparels, tank tops, swimming shorts, bikini, jerseys, flip-flops, sneakers, and sandals.
What To Wear At Dubai's Beaches & Swimming Pools?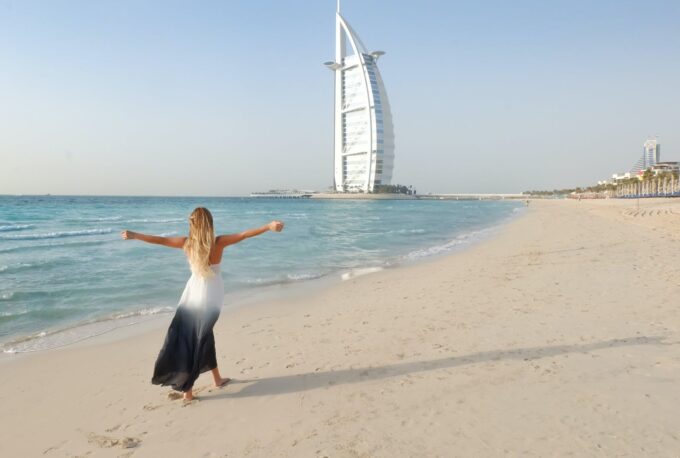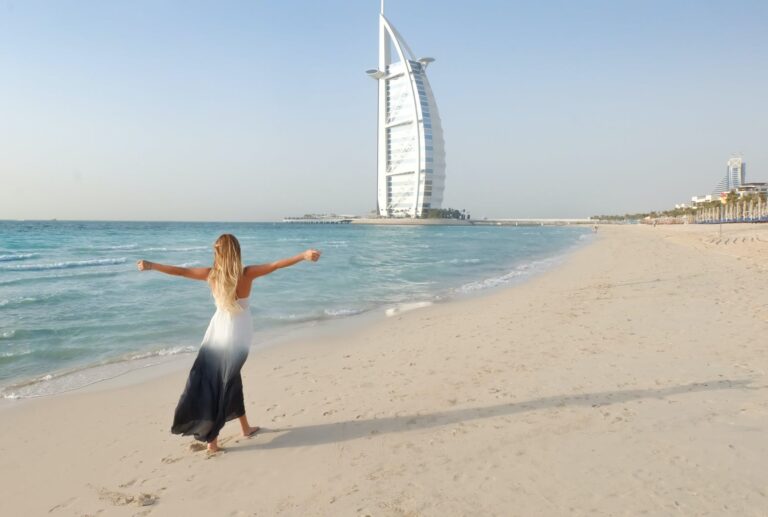 There are both public and private beaches in Dubai. For women visiting private beaches, it is mostly permissible to wear all kinds of bikinis and swimsuits, but make sure that they are not made using see-through materials. As public beaches are generally packed and frequented by families and kids, it is most ideal for women to wear burkinis, sports suits, and wet suits. Alternatively, men can wear any swimsuit (that is non-transparent) at both public and private beaches. As for the swimming pools and water parks, you can wear ideal swimwear that conforms to the facility's dress code policy.
Final Thoughts
Whether you are looking to party hard or spend more time outdoors, following the right Dubai dress code will help you to make the most of your time in this Arabian city. As we have done our part by decoding Dubai's dressing staples, it is now your turn to pack your bags accordingly.