The Too FacedMelted Liquified Long Wear Lipstick ($25, available here) is one of the latest lip hybrids that's taken the beauty world and everyone's lips by storm. Touted as a lipstick that has the longetivity of a stain, intense colour of a lipstick, and shiny finish of a gloss, this range seems like the must-try and must-have of the season. At $25, I wasn't ready to make the commitment, but a Sephora email alerted me to a freebie perk with my online order.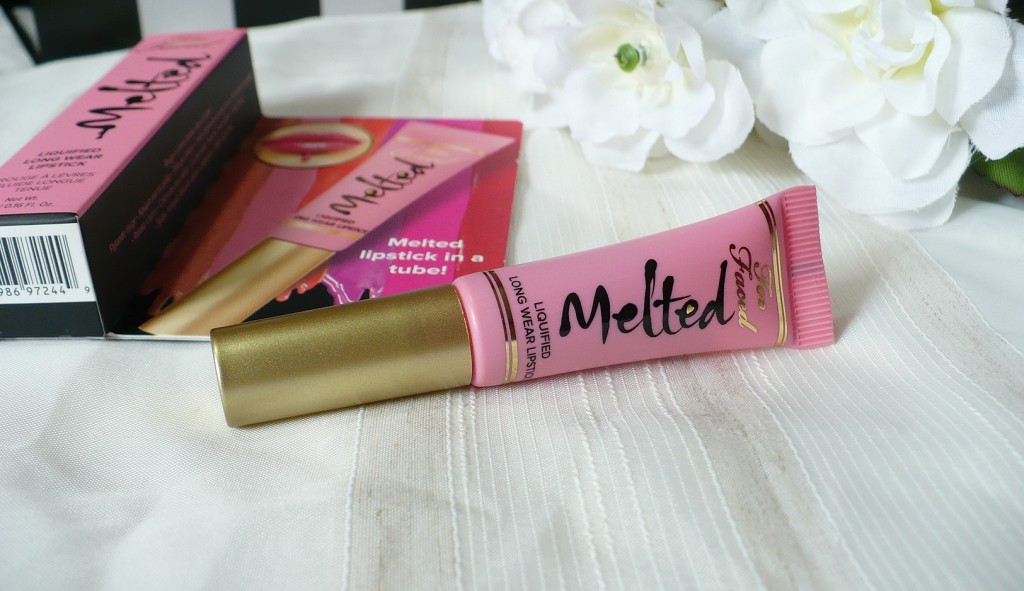 The shade Peony was really the only one I wanted to try; the dusty rose shade seemed perfect for everyday, and any occasion that might come my way. On my NC25 skintone, the dusty rose leans a little more pink than I would have liked so it does look a lot more pink overall than the swatch would initially lead me to believe. The product is unlike any we've seen on the market – created with the inspiration of a melted lipstick in mind, the Too FacedMelted Liquified Long Wear Lipstick is super creamy, lightweight, non-drying and overall a pleasant product to apply and sit on your lips.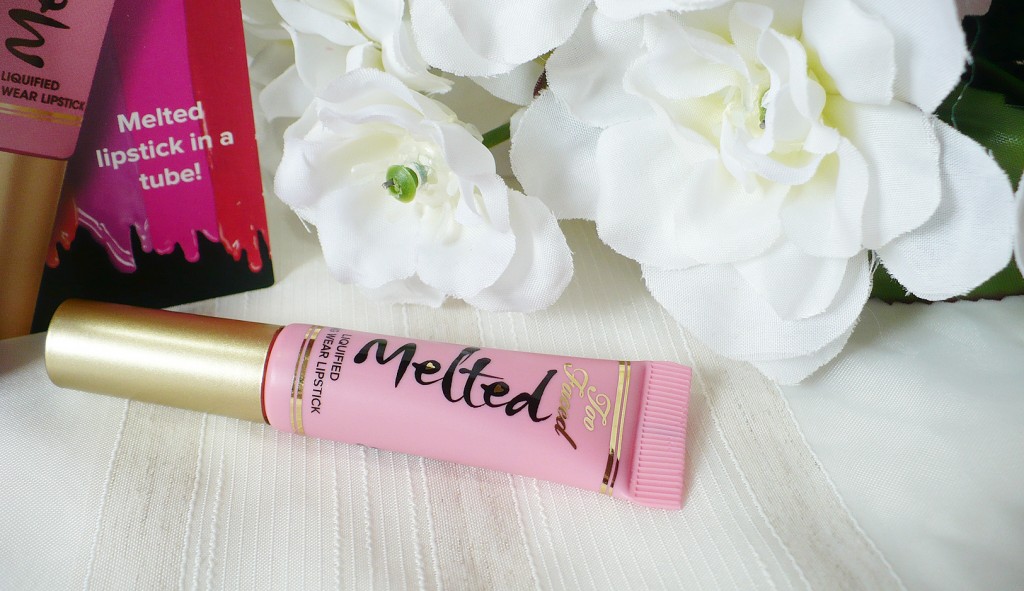 The applicator is very unique, a sponge-like, slanted tip squeezes out the product and also works as a lipliner, allowing precise application of the product on the lips. My experience with the applicator has been good thus far – I like that it squeezes out just the right amount of product, and really does shape the lips as it's supposed to do. The packaging is semi-transparent so you can actually see how much product is left inside the tube.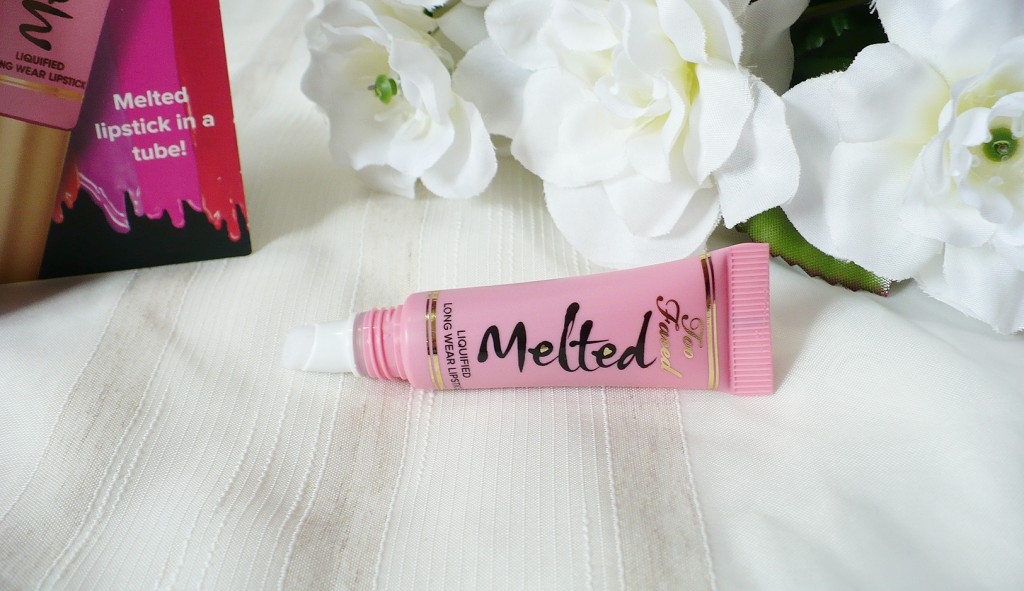 With 10 different shades available, there is bound to be a colour that is calling out your name. From the very natural looking nude and peony to the bold, and bright (in-your-face) coral, fuchsia and violet, there's a shade for everybody. The lipstick lasted for a good 3 hours on me, and faded as I got to lunch. The fabulous thing about the melted lipstick is that it doesn't stain or transfer (i.e. onto your cups/glass) so you can drink your way through your morning meeting without worrying about how your cup will look.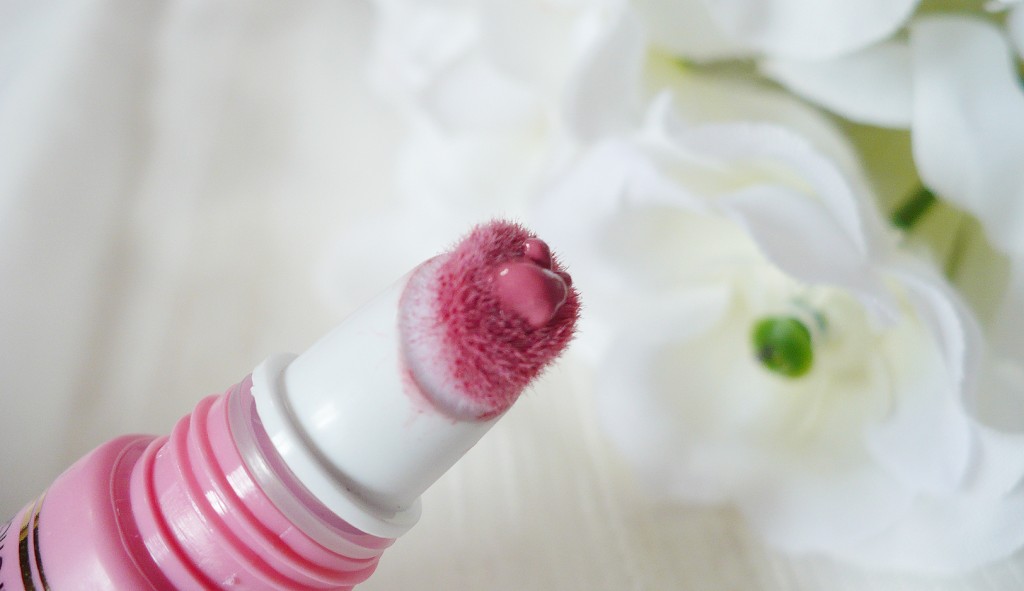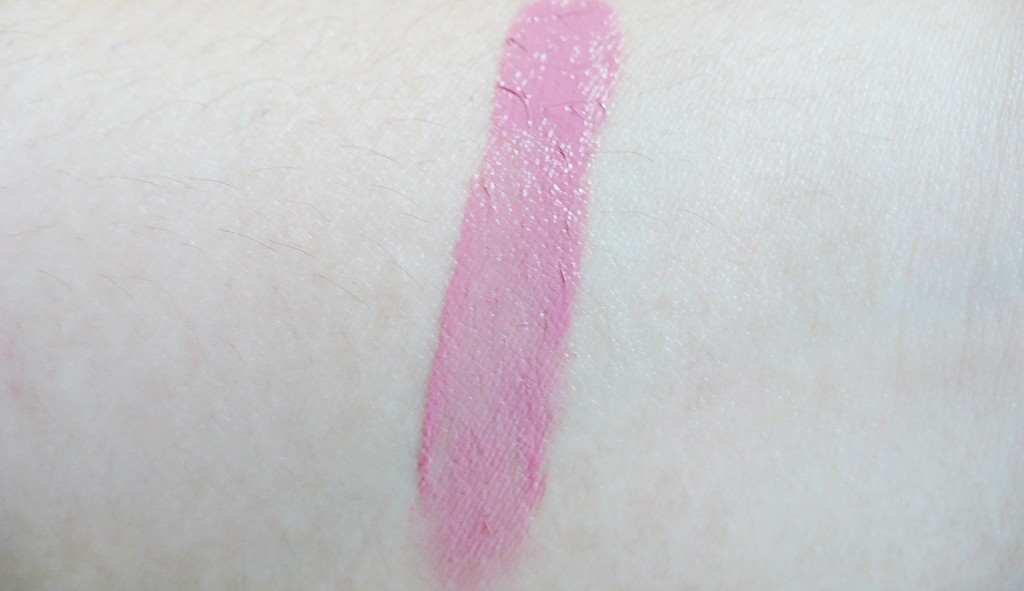 The Too FacedMelted Liquified Long Wear Lipstick has been a great surprise and made its way to my wishlist for future shopping trips. Peony is a lovely shade on my NC25 skintone though I wished it was a little more dusty than pink. The colour selection is impressive and there is definitely a shade for every skintone.
Have you tried the Too Faced Melted Liquified Long Wear Lipstick? Which shade is your favourite? As always, I'd love to hear your thoughts! Share with me comment section or through Twitter or Instagram!