The Wet n Wild Studio Icon Single Eyeshadow ($1.99) became an immediate hit as soon as it became available years ago. A number of those shades stood out well as being a dupe for an otherwise slightly more expensive MAC equivalents. When I first started out with makeup, this was one of the first items I had to get my hands on, but forgot about over time. During a recent trip to the Real Canadian Superstore, I got quite lucky and managed to find two of the my favourite shades: Brulée and Nutty which are dupes for MAC's Blanc Type and Satin Taupe respectively. At only $1.99 each, these eyeshadows are worth every penny given what you get in terms of value.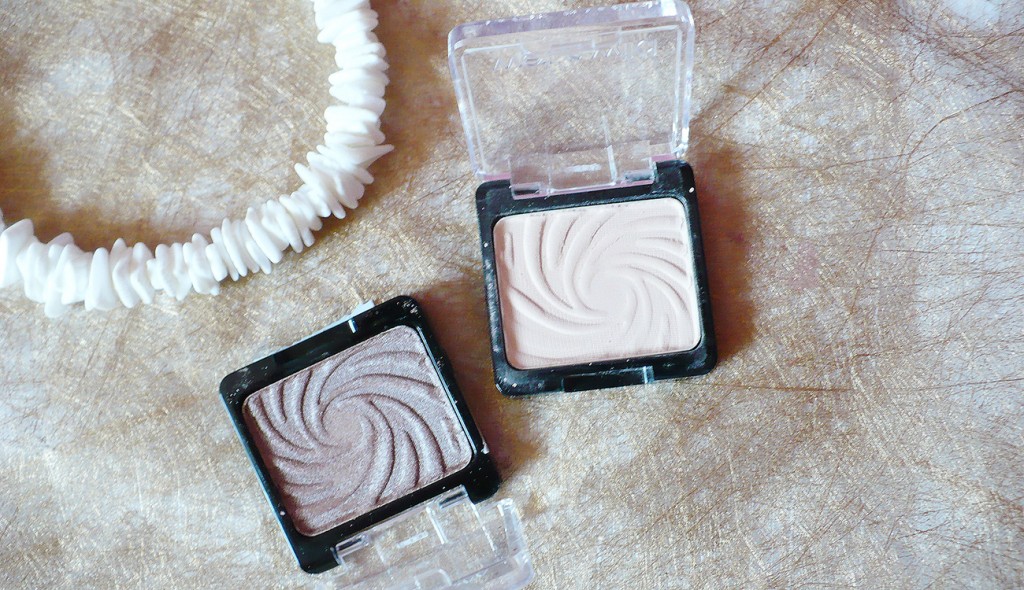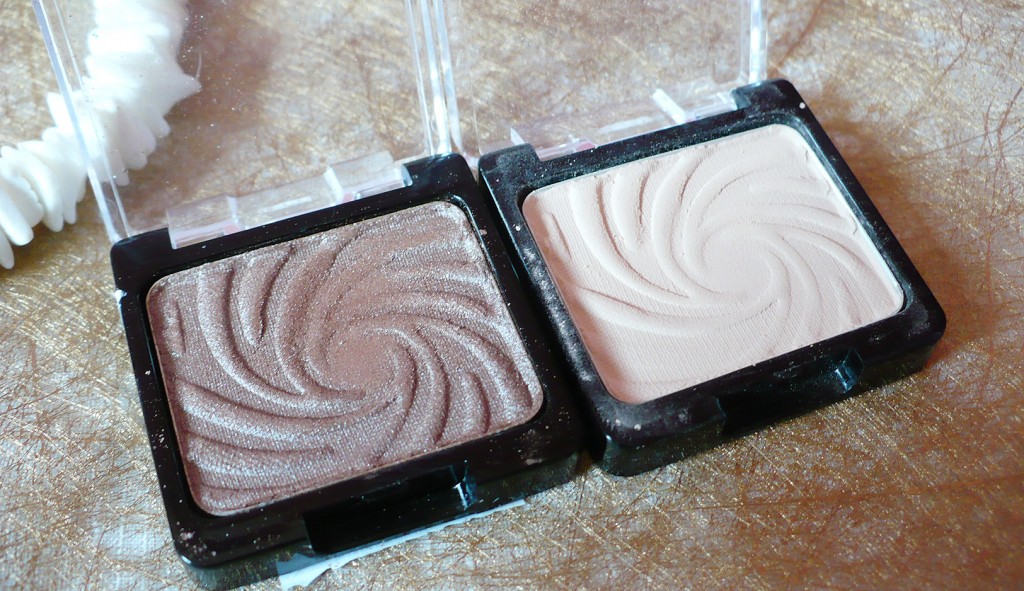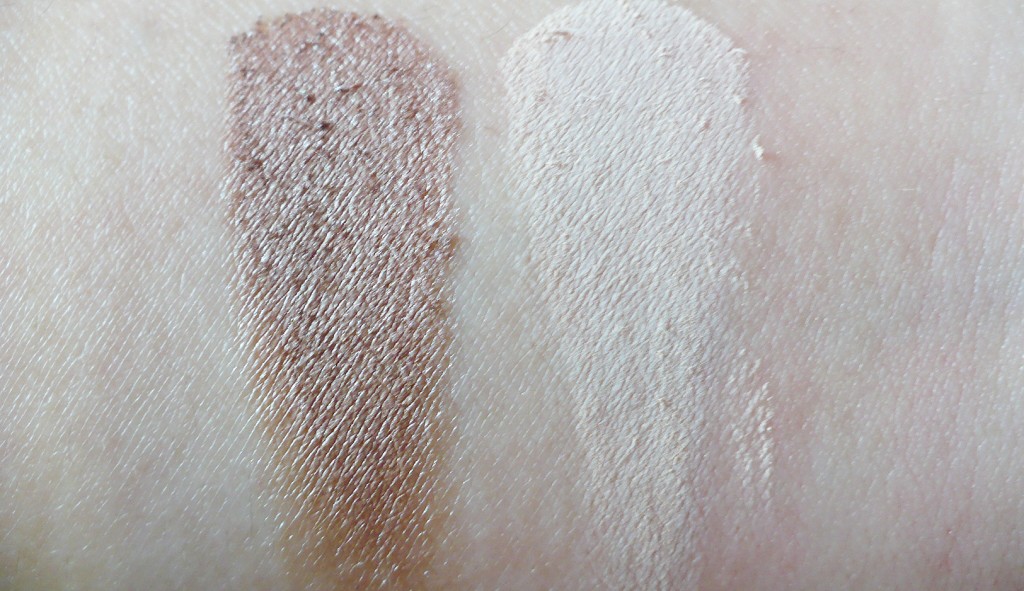 The quality of these eyeshadows are phenomenal – buttery soft, and yet insanely pigmented. The quality is so identical to its MAC equivalent that if you were to blindfold me and make me choose which one was which, I wouldn't be able to tell. The shadows stay on well throughout the day without any creasing or fading. These eyeshadows, matte or shimmery, are easy to blend, and despite the cheap-looking packaging, I have not had this crack on me yet.
Brulée is a beautiful off-white, cream shade with yellow undertone – perfect as a highlight colour for any skintone. It is a dupe for the MACBlanc Type Eyeshadow.
Nutty is a taupe grey shade with fine shimmers. Perfect to apply on the crease or all over the lid for a one-shade smokey eye. The shade leans more brown than grey but doesn't come off too warm – just the right balance between the two. Nutty is a dupe for the MACSatin Taupe Eyeshadow.
I have used up several pans of these in the past and consider them holy grail material. At less than the cost of a latté, this is something I don't mind stocking up on.
Have you tried the Wet n Wild Studio Icon Single Eyeshadow? Which ones are your favourites? As always, I'd love to hear your thoughts! Share with me comment section or through Twitter or Instagram!