Upon hearing that the new, limited edition Wet n Wild 5-pan palette was being released soon, my inner bargain shopper had to check it out (since you know, they make some pretty darn awesome eyeshadows!) Then, words on social media had it that the Wet n WildSmoke and Melrose palette ($4.99) is a potential dupe for the Urban Decay Naked3 Palette, the beauty blogger in me went into full hunting mode. Fortunately, I found one of the last few at Rexall for $4.99, a very affordable, budget alternative to the pricey Urban Decay Naked3 if you're looking for an inexpensive, quality substitute.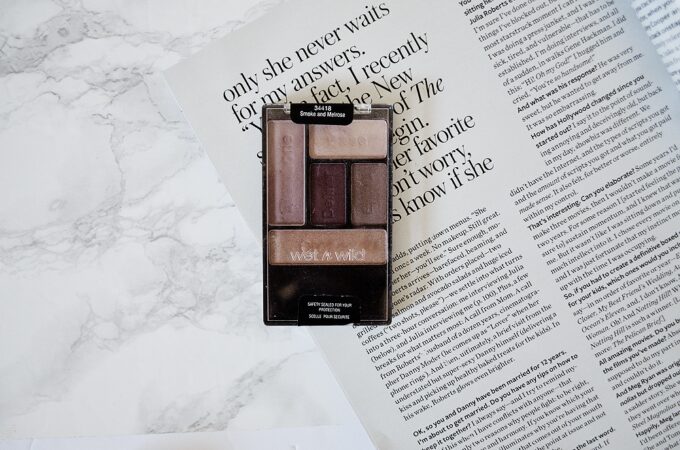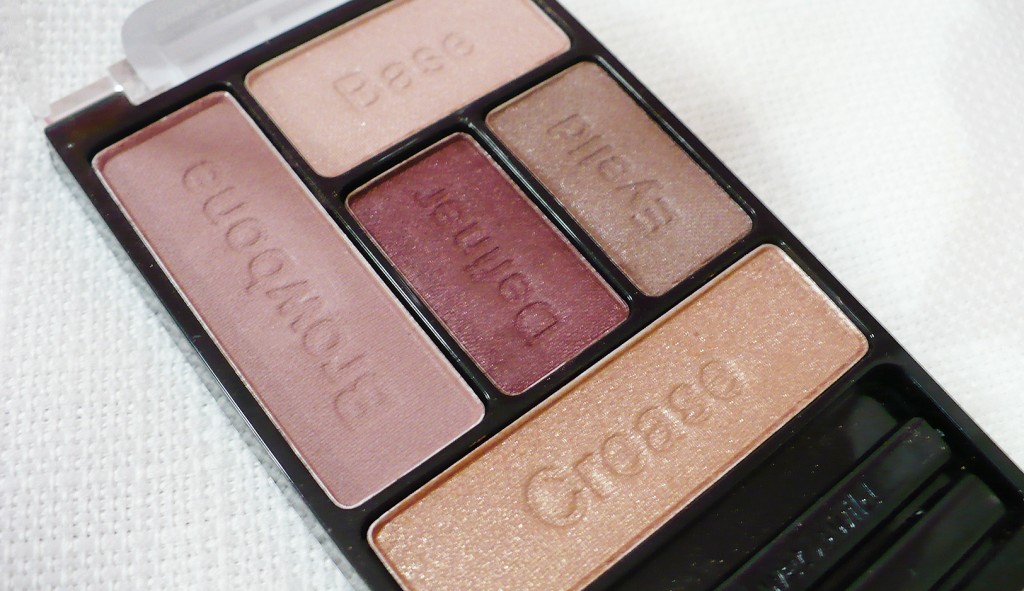 The 5-shade palette has each shade labeled which should give you a good idea of what kind of looks to create. I rarely follow these instructions because I find that it doesn't work for everyone. That being said, the treasure lies in the fact that this palette is a gem, and if you spot it, grab this palette first because it's guaranteed to be sold out since the shades in this palette are quite similar to the Urban Decay Naked3 (I'm still in hunting mode to find the other palettes, and purchase a backup of this).
I fell hard for the colour payoff (as you can see in later swatches); some of the shades had better colour payoff than my Urban Decay Naked3 palette (which I ended up selling since as much as I liked it, it wasn't something I was reaching out often enough). I do find the product to be quite crumbly, and a quick swirl can result in a crumbly mess, but if you can overlook that then I think you'll really like this palette.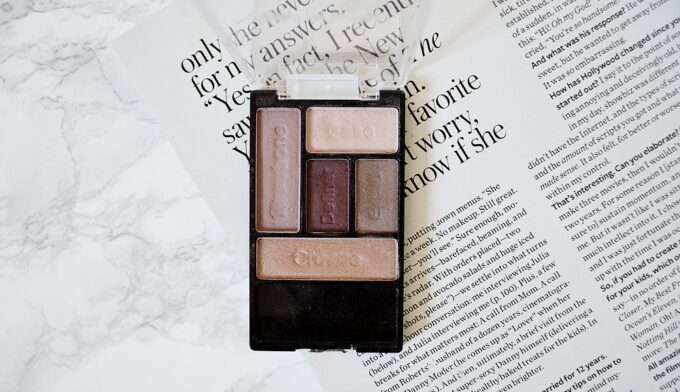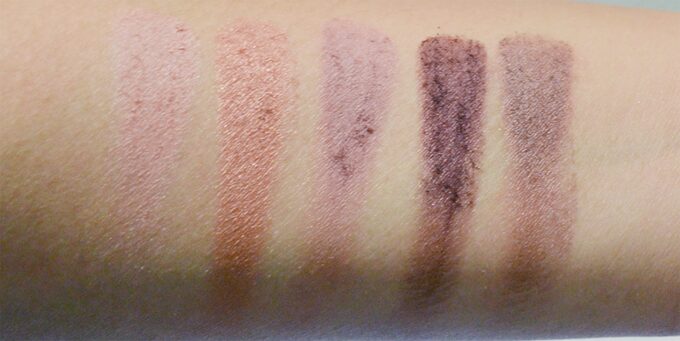 As you can see, the pigmentation is absolutely phenomenal, and you can definitely see some similarities between this palette and the Urban Decay Naked3. It's also quite important to point out that this palette doesn't have a light/highlighter shade (the shade base is slightly more dusty than the picture may show), meaning that you'll probably be using colours from your existing collection as well as this one. Since most of the colours are quite similar in terms of depth of colour spectrum, you'll find that it's quite hard to create a look with only colours from this palette. This fact doesn't bother me too much as I have few staple light/highlighter shades in my collection that works for me, and would rather add to unique/new shades to my colour repertoire than have repeated shades.
Oh yes. Did I mention that the palette costs only $5. That means $1 for each shadow? You're welcome.
Now it's your turn! Have you tried the Wet n Wild Smoke and Melrose Palette or any other palettes from the Wet n Wild holiday collection? As always, I'd love to hear your thoughts! Share with me comment section or through Twitter or Instagram!