The Urban DecayThe Feminine Palette ($40, sephora.ca) is a collection of 6 eyeshadows that embodies the girly side of every woman, featuring a range of soft, sultry, neutral eyeshadows that can be combined to deliver a range of everyday and sultry, smokey looks. These come hither shades are encased in an edgy boudoir-inspired, zip-around compact that is very aesthetically pleasing, compact, sturdy and durable. The combination of frayed lace and fishnet on the grungy purple vinyl case is very classical Urban Decay and makes it a beautiful piece to hold and display on your vanity.
The construction of this palette is very sturdy and makes it perfect for traveling or even packed in your daily makeup bag. It is a conversation-starter that looks incredibly chic and stylish.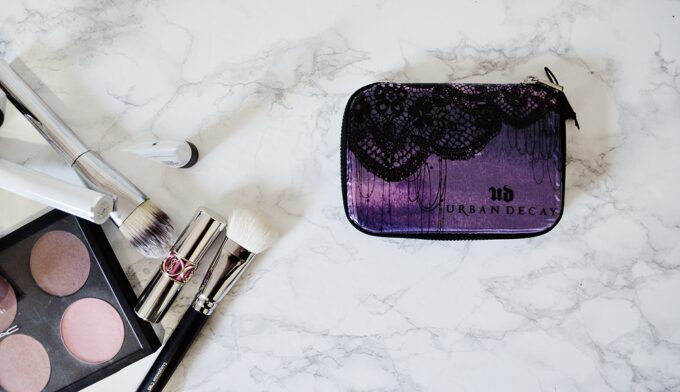 The formulation of eyeshadows in this palette is excellent; the quality is so much better than that of the Ammo palette which I reviewed earlier. The eyeshadows features Urban Decay's new Pigment Infusion System, "the proprietary blend of ingredients that gives each shade its velvety texture, rich color, serious staying power and blendability". Each eyeshadow weighs at 0.03oz compared to 0.05oz for a pot form which retails for $22, making this palette an excellent deal for those who are bargain hunters.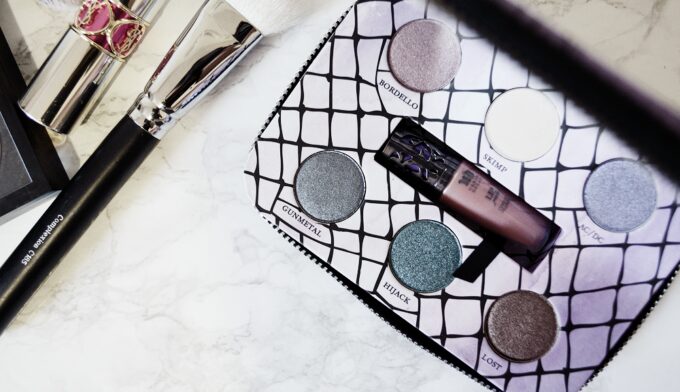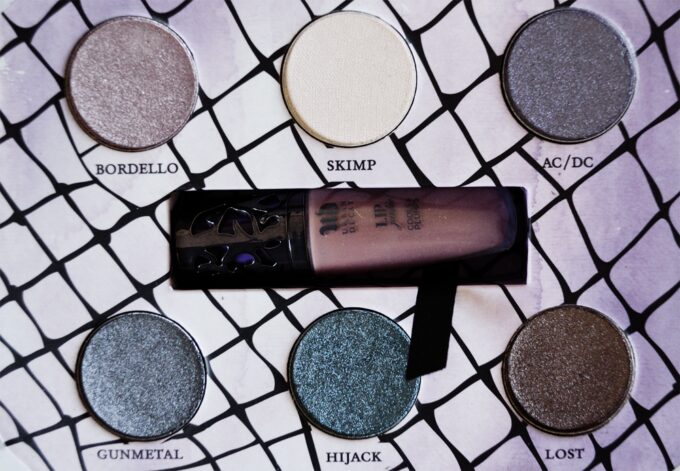 Shades Included in the Urban Decay The Feminine Palette: AC/DC (smoky grayish purple shimmer), Bordello (pale mauve shimmer w/gold micro-glitter), Gunmetal (dark metallic gray shimmer w/silver micro-glitter), Hijack (deep metallic teal shimmer), Lost (medium metallic brown shimmer) and Skimp (light peachy pearl). Lipgloss: Wallflower (nude creamy pink).
Urban Decay The Feminine Palette.
The colour selection in this palette is very well-organized and coordinated. The eyeshadows can be paired with each other and Skimp is an excellent highlight shade that is universally flattering. The eyeshadow colors are intensely pigmented, rich in consistency, and have the best buttery texture that doesn't crumble easily. The shades are conservative enough for this palette to be used on a daily basis, but can be played around to achieve smokey looks.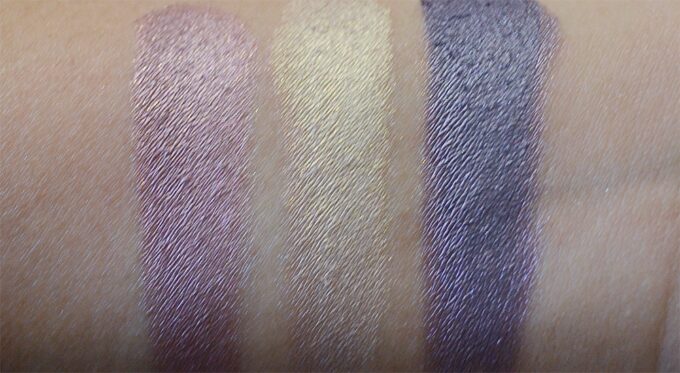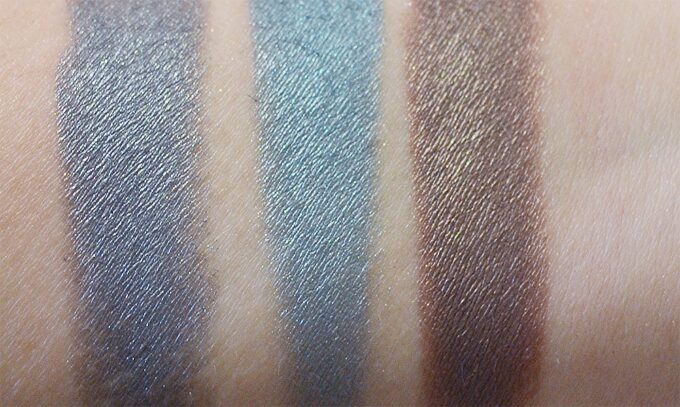 My only caveat with the Urban Decay The Feminine Palette. is that I wished they included more colours in it. A selection of 8-10 excellent, "girly" shades would be the perfect answer to finding a perfect one-in-all palette. The lipgloss is a great MLBB (my lip but better) shade that is equally universally flattering on most skin tones.
Overall, I am happy with this palette, everything from the shade selection to the texture and consistency. The colors look amazing on my warm/golden skin tone, and AC/DC has become a favourite shade of mine for smokey looks (paired with Polyester Bride, it gives the most amazing metallic finish to the colour!).
Urban Decay The Feminine Palette FOTD List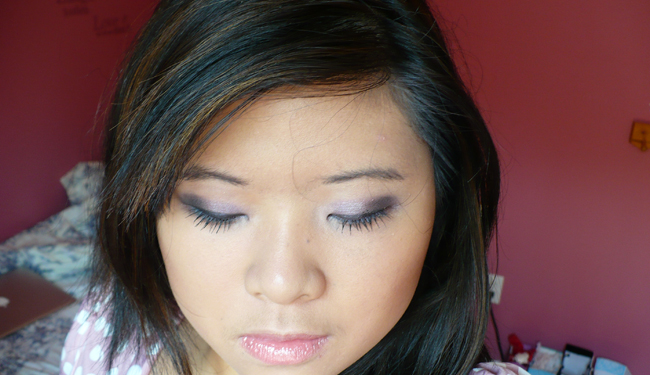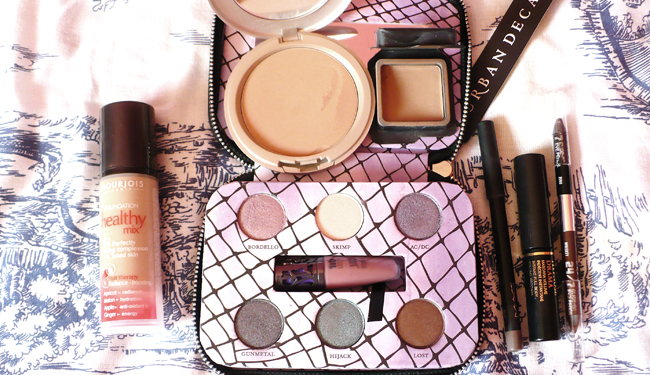 Face Bourjois Healthy Mix Foundation #53 Beige Clair, CoverFX Setting Powder, Benefit Hoola Bronzer
Eyes: Urban Decay Primer Potion, Urban Decay The Feminine Palette – AC/DC, Gunmetal, Ammo Palette – Polyester Bride, Lancome Hypnose Drama Mascara, MAC Brow Pencil
Lips: MAC Sushi Kiss & Wallflower