Do you want to give perfume to your husband on his birthday? But you are confused with so many options at hand? Don't worry; I will help you pick one of the best sellers in the perfumes genre.
Versace Eros is my recommendation if you are looking for something fresh, woody, and minty scent. It was first introduced in 2013, and soon, it got the hype for one of the best perfumes one can use.
Versace has itself gained so much popularity among brands. Versace Eros for men is associated with Greek mythology, and its name is inspired by the Love of God named Eros. In this review, I will tell you about all the details of Versace Eros for men. You will find each detail in this review from its usage, appearance, and scent longevity, so keep reading till the end.
Versace Eros Review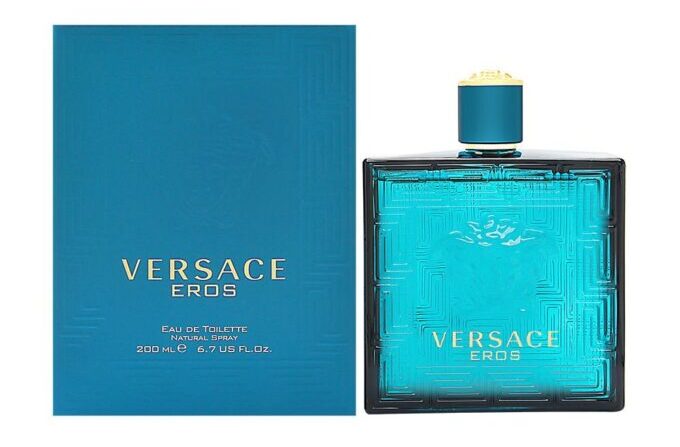 About The Founder
Versace Eros for men was formulated in 2012 by the famous French man Aurelien Guichard. He is known for well-known founding scents and worked for renowned perfume houses, including Bond No 9, Davidoff, Robert Piguet, and Ego Facto.
Versace Eros for men is also a nice blend of scents like the other perfumes, including mint, green apple, and lemon zest. This perfume is related to the masculinity of a man and his power.
The man behind this scent, Aurelien Guichard was born in the city of fragrances 'Grosse'. From childhood, he was in touch with this business through his grandparents. His grandparents used to make scents from the fresh roses and jasmine and were known widely.
He was inspired by his family's work and chose this field for excitement and make a perfume that can deliver happiness among people.
Scent Notes
Versace Eros was the first perfume designed for men. Soon after it was launched, it gained popularity among the clientele of Versace. Versace Fragrance is erotic and alluring, which you can use from day to night.
Versace Eros top notes are the blend of mint leaves, green apple, and lemon zest. When I opened this perfume, I was blown away by the light, fresh and different aroma.
For more depth, the middle notes are the mixture of Tonka bean, Geranium flower, and Ambroxan. And you will feel Madagascan vanilla, oakmoss, Vetiver, Virginian Cedar, and Atlas cedar when the perfume settles as a base note.
Moreover, you will experience the sharp, woody scent at the start, a slightly strong scent at the middle, and finally, the light blend of base notes.
Versace Eros has a very different, soft, not-so-dark, and fresh scent that both genders can use. Versace Eros scent is different from other perfumes as the scent has not been replicated and is different from other perfumes.
Appearance
The physical appearance, color, shape, and size of the bottle are equally important as the scent. The physical appeal adds more luxury to the scent of Versace Eros. This perfume comes in a tortoise blue color glass.
It has a logo of Medusa in the center and on the cap of the perfume. The bottle is inspired by Greek art, which you can see on the bottle front.
The bottle is topped with a golden cap that adds to the beauty of perfume. Moreover, this perfume bottle was designed by Donatella Versace herself.
You can find this perfume in 50ml and 100ml. According to Donatella Versace, she has designed the perfume's appearance with the idea of ownership of a man. A man is a leader of his ideas and goals and can fight for his goals no matter what.
Usage
Knowing the notes, the blend of vanilla and mint make Versace best for daytime and nighttime. I will suggest not overusing this perfume if you are using it for office or any professional meeting.
Moreover, you can use Versace Eros from winter to midsummer because of its fresh and alluring aroma.
For hot sunny days, avoid using this perfume because the aromatic scent can change into bittersweet. If you are a young adult, this perfume is a perfect choice for your date night or club night because the scent lasts longer on the skin and keeps you fresh and aromatic all night long.
Sillage And Longevity
In terms of longevity and sillage, the Versace Eros scent lasts for more than a day. It takes 2 hours to absorb and settle as a base scent of vanilla, cedarwood, oakmoss, and vetiver. Moreover, you can have a scent of this perfume for more than 12 hours.
The perfume scent attaches to your skin and gives you a long-lasting fragrance, and it is present on the clothes for several days. In the first two hours, the people can sense the scent from around 3 feet, so it has a great sillage.
FAQs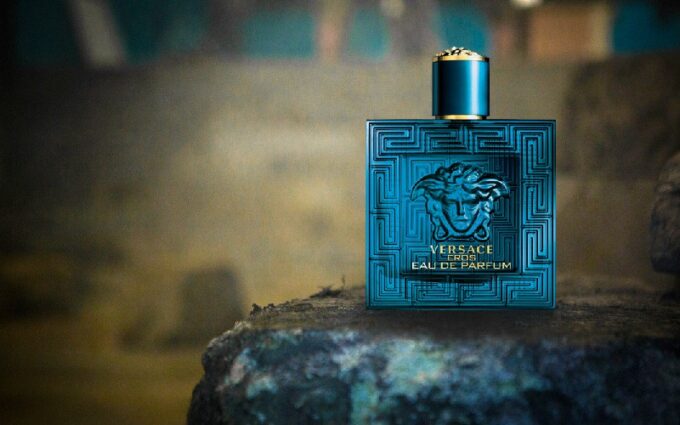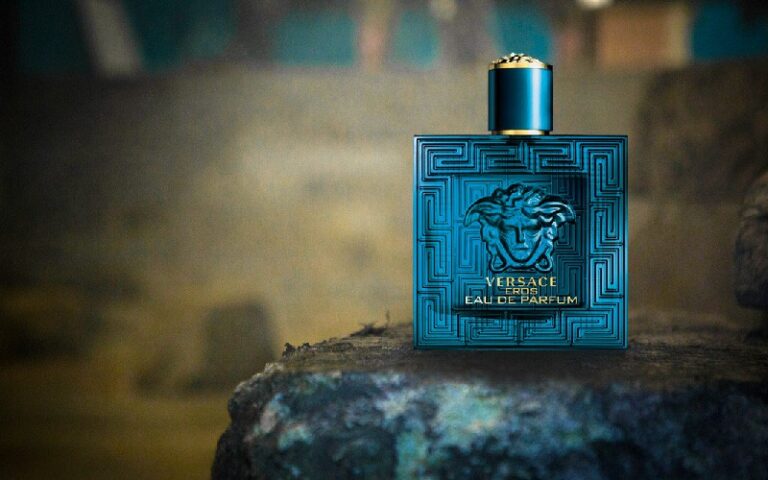 What does Eros Versace smell like?
Versace Eros Men has a minty and fresh aroma. The top notes are a mixture of green apple, lemon zest, and mint leaves.
The middle notes blend Tonka bean, Geranium flower, and Ambroxan, and the base note settle as vanilla, cedarwood, oakmoss, and vetiver.
Is Versace Eros Men good?
Versace Eros Men is one of the beautiful perfumes known for its long-lasting scent and more fabulous sillage. It is an ideal perfume for young adults. You can wear this wonderful aroma for a date night and club parties.
Moreover, it is best for the mid-summer season and can be worn for office work.
How long does Versace Eros scent stay?
Versace Eros scent stays for more than 12 hours. Moreover, the scent stays all day long, and you can smell it for several days on the clothes.
Versace Eros men absorb within 2 hours, settle as a base note, and smell like vanilla and oakmoss. In terms of sillage, the wearer can smell the scent till 3 feet.
Conclusion
Everyone wants to smell good. Sometimes we get confused about which perfumes to buy as each comes with an alluring and fresh scent. Among these brands, Versace Eros is the one making its way to the heart of its customers due to its erotic and different aroma.
So, here was a complete review about Versace Eros for men to help you while purchasing the best perfume for your loved one.