This is a little bit of a different type of post than what I usually have. If you have followed my blog for some time, you will know that I spent 2.5 months traveling in Africa and Europe as part of a grad trip I put together.
During this time, I covered about 9 countries and over 20 cities, so I moved around a lot on two continents. I traveled on airlines, trains, buses, and public transportation. I wanted to share my experience and feedback on the backpack that I brought for the trip. 
I bought the Asolo Ultralight 40L Backpack 24 hours before I left – as I was packing, I realized that an overnight backpack was recommended over a suitcase. I bought the Asolo backpack without reading any previous reviews and since it was so last minute, the price was a big factor.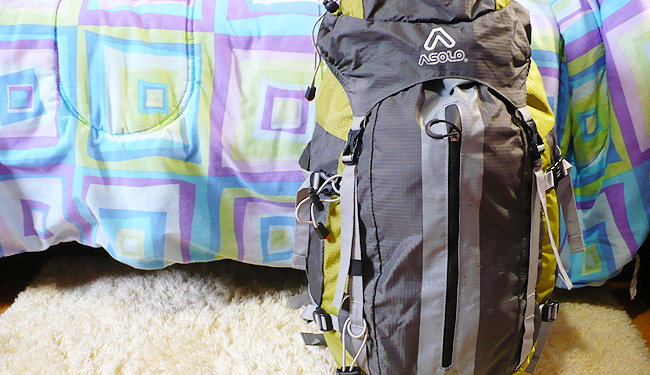 All my friends had recommended a Mountain Equipment Coop (MEC) or North Face packs which retail for $150 and upwards. Not willing to shell out that much money, I headed to the Atmosphere/Sportchek store near my house and spotted the green Asolo Ultralight 40L Pack on the clearance rack.
I'm really OCD when it comes to doing research about something I needed to buy and there were a lot of things that I didn't know. The sales associate wasn't very helpful either, but after using it to travel for such a long time, I would rank this as a very good investment considering that it only set me back $70 including taxes!
Unfortunately, I believe this model is now sold out, and no longer available for purchase. Really popular alternative brands you can look at Amazon.
My criteria for choosing a backpack include:
Must-have Volume: 40-55L
Suitable for the female body shape (with torso/hip padding and adjustments, and compact)
Durable, and comfortable to wear
Expandable without being too bulky
Padded back with torso adjustment
The main selling features of this backpack are: designed to be very lightweight (weighing only 750gr/1.65lbs, empty), and is in the range of volume I was looking for. My two destinations, Ghana (West Africa) and Western Europe were very different on their own.
Africa was more of a work and school-project type of trip, where I would have to dress up but also carry many basic necessities not readily available in Africa, including medication, personal hygiene, and sanitary items whereas Europe was far more laid-back and relaxed and I was more focused on having "just enough" clothes to get by. I was packing for 2 different very different trips so I packed a lot of stuff in this backpack.
Structure and Dimension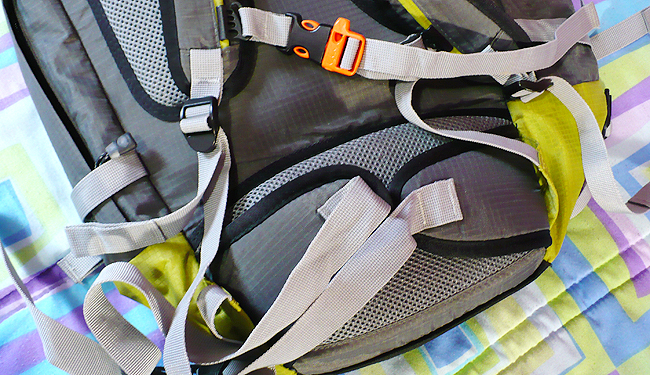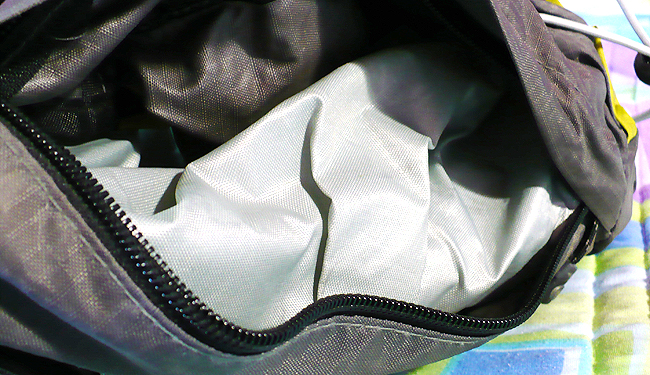 For easy access, the bag has two side pockets and a wide vertical pocket at the front. There is a deep pocket in the hood, which is perfect to store important materials, valuables, or things that you want to have really easy access to. For me, the pocket in the hood came very handily to store my chargers, medicines, and electronics.
The bag also has multiple straps and closures for the top flap and on the sides which makes securing the bag really effortless and gives some peace of mind when it comes to securing your backpack. The straps feel very durable and secure, which helps in making sure that the bag holds its shape and keeps it compact.
Most high-end backpacks tend to have and upper and side access to your backpack, which is really helpful especially if you need to take stuff out from the very bottom of your suitcase. I had this issue at the airport but managed to unpack and repack everything quickly. Side access or zipper would have been a really nice addition to this backpack.
Comfort and Value
Despite all the amazing stuff about this backpack, one of the challenges I had with this pack is the lack of padding at the back and around the torso. At a glance, I thought the padding was more than sufficient, but after taking this along for some time, I began to really feel the straps digging in my shoulders.
I thought the padding around the hip could be more generous, as it would really help distribute the weight evenly around the hip area, and lessen the stress on the shoulders.
As a Carry-On on the Airline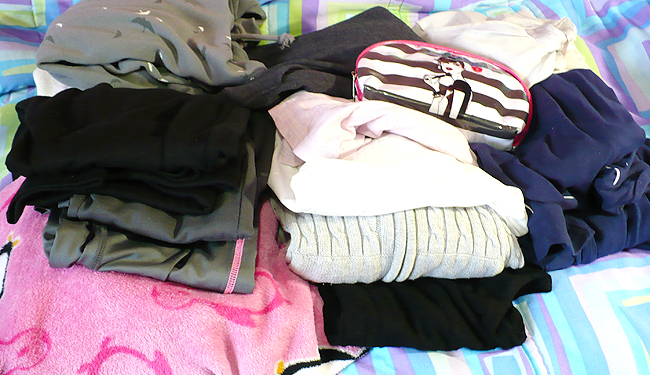 I carried this backpack as carry-on baggage on the airline. I flew with American Airlines and British Airways and had no problems with bringing this on the aircraft. I flew within Europe as well on British Airways and German Wings (a budget airline similar to EasyJet) and was able to get the pack without incurring additional charges.
The dimension of the bag is still less than the maximum on the airlines I flew on, but I recommend checking these restrictions in advance before you fly.
Travel Backpack vs. Hiking Pack
I bought this backpack specifically for traveling, and while I know that I would have to rough it up at times, I don't foresee myself using this as a camping or hiking backpack where I would have to carry heavier items and expose the backpack to the elements.
The material feels quite thin (though not easily ripped or damaged), just the right type of material to pack your clothes in. My backpack has been exposed to being carried and dumped on public transportation, on rough pavement – basically, any less-than-stellar conditions that a backpacker is likely to go through. The backpack has held up nicely – I have not spotted any holes, tears after 2.5 months of traveling.
Would I Repurchase?
As a travel backpack, I would repurchase this backpack in a heartbeat. I was carrying some heavy stuff, and I loved that the backpack didn't weigh very much, to begin with. That gave me so much more room and weight to carry all the souvenirs, and shopping that I brought home.
I didn't have any issues with the structure or shape of the bag. That being said, most of my destinations were in Western Europe and West Africa, so the conditions were not as harsh as if I was to take the backpack on a 3-day camping trip.
Take a look at the following ultralight backpacks: