I have a love-hate relationship with Urban Decay which stems from their products' popularity. On one hand, I think they make really good eye makeup but I seem to have the worst luck with everything else from their makeup range. I've grown my Urban Decay eyeshadow collection a bit since my last review, so I thought I'd write an update and share swatches of a few more colours I've added to my collection!
Do you have any favourite shades from Urban Decay that I should add to my collection? I love neutrals and one-colour eyeshadows for everyday wear – leave me your suggestions in the comment section please!
I really like this fun token-like packaging that the eyeshadows come in. While you can easily depot these (just pop the back!) and buy their quads separately, I really haven't felt the need. I can travel with these easily and they don't feel like they're going to break easily. To give some context, I think the Urban Decay eyeshadows are very pricey for what they are – their eyeshadows have 1.5g worth of products (that's around 0.05oz) retailing for $22 which is the exact same fill weight to the MAC eyeshadow range for $8-19.
I never actually go out of my way to purchase these on their own and conveniently there is always a colour or two that gets included in a value set from Sephora. Occasionally, there's a few colours included in Urban Decay's own set so it's great way to try out the formula and grow my collection.
The formula is vegan so it's something to consider especially if you are into cruelty-free makeup brands. I really like the texture of these – they feel very soft, and buttery but without much fall out. I've had really good luck with the individual colours I have and the palettes as well. Across the range from the lightest champagne pink like "Sin" to dark brown shade like "Whiskey", the pigmentation is very top notch. The quality of colour is consistent across different finishes from matte to shimmer. I did find the matte colours to be a tad bit more powdery than I like but that's something that can be easily fixed.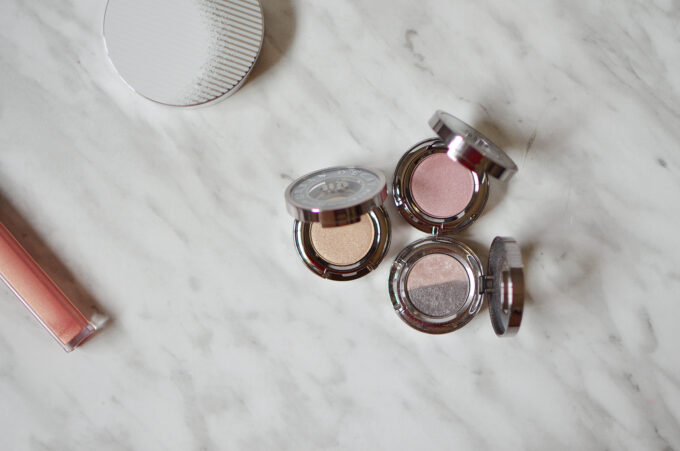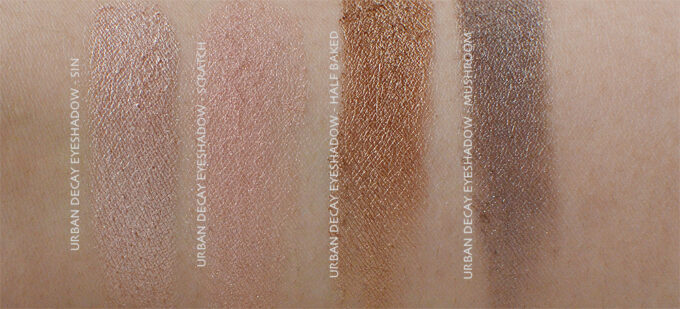 If you really like the quality of the eyeshadows, I highly recommend purchasing the palettes – I think they are some of the most well-made eyeshadows with equally impressive colour payoff and quality. Urban Decay comes out with a lot of palettes throughout the year, and I only keep up with the permanent ones. Based on my reading, a lot of the limited edition palettes tend to lack the colour and wear quality of the Naked range.
Do you have a favourite Urban Decay eyeshadow colour?