The StilaCollage of Color Lip & Cheek Palette ($12, sephora.ca) is a limited edition palette which includes three of the StilaConvertible Colours ($33 each, 0.15 oz, available here). The Stila Convertible Colour is basically a lip/cheek product (a lipstick/cream blush in one) which is highly popular and has won the InStyle magazine's "Best Cream Blush" award for nine years running (Very impressive).
When this palette came out (I believe around Black Friday), I wasn't very interested as I felt that I have more than enough blushes and lip products to last me a lifetime. However, I've recently been going back to using cream products, and came to a (stunning!) realization that I did not own a single cream blush (What the what!?) which prompted this purchase.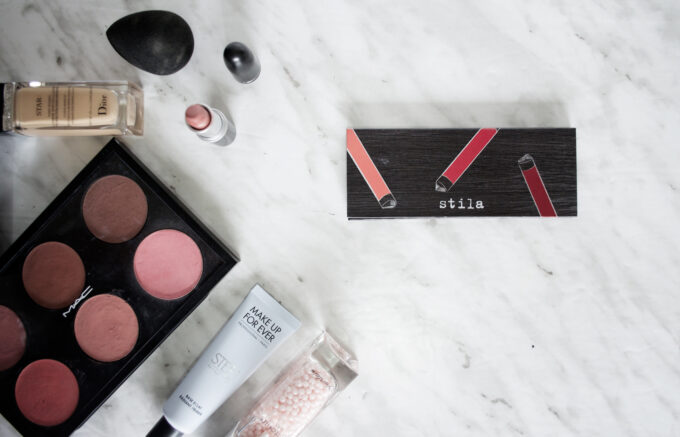 Unfortunately, since the StilaCollage of Color Lip & Cheek Palette is limited edition it may have been sold out and I do apologize in advance for writing up a review of a product that is no longer available. The palette consists of three colours Peach Poppy, Coral and Redberry and contains 0.11oz worth of product in each pan (0.11×3 = 0.33oz). Compared to the full-sized compacts (0.15oz for $33), you are getting quite a great value for your bucks; my estimate of the total value of this palette is $72.60 while Sephora estimates $70 – either ways, you are saving a lot of money by purchasing this palette.
The cream blushes are encased in a slim, compact, and sturdy cardboard packaging with a magnetic flap that secures in place. There is a plastic film to keep the cream products from drying out (though I'm not sure how effective it is). This palette would be perfect multi-task product to carry with you for traveling or in your makeup bag. I was pleasantly surprised to note that this palette is larger than I expected when I saw the pictures online.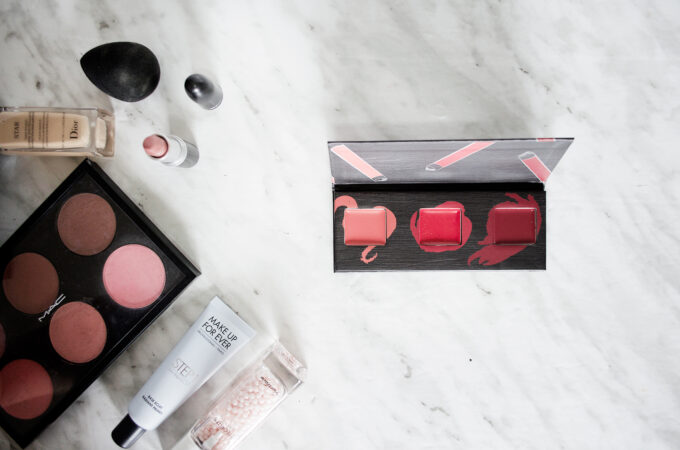 All three Stila Convertible Colours included in the palette have a very creamy, emollient texture that is easy to pick up, deposit on the cheeks/lips and blend out (for the cheeks). They don't feel sticky, and don't dry too quickly, which allow for the product to be easily blended and avoid any clown-cheek disasters.
Stila Collage of Color Lip & Cheek Palette | As a Cream Blush
Once the product sets, it really doesn't budge, and will not smear or fade too much throughout the day. Once blended, the product leaves a really natural-looking flush that doesn't look like makeup. All three have excellent staying power, and the colour selection looks very flattering across different skintones. The colours don't come off as intensely as it looks in the palette, and can easily be built up or sheered out as much as you'd like, so that is something to note in case you are interested in picking up other shades from the permanent collection.
My preferred method of application is to use my fingers to pick up the product, and blend the colour out with a stiff brush. I apply the product directly using my fingers on the lips.
Stila Collage of Color Lip & Cheek Palette | As a Lipstick
I really like this product on the lips; it really doesn't budge, and will not fade too much throughout the day. It is not sticky and leaves a natural-looking stain on the lips which looks absolutely gorgeous. On my lips, both Peach Poppy, and Coral come out a little sheer, so I apply about 2-3 layers to look close to the palette. On my skintone, the shade Coral looks like an everyday, work-safe red.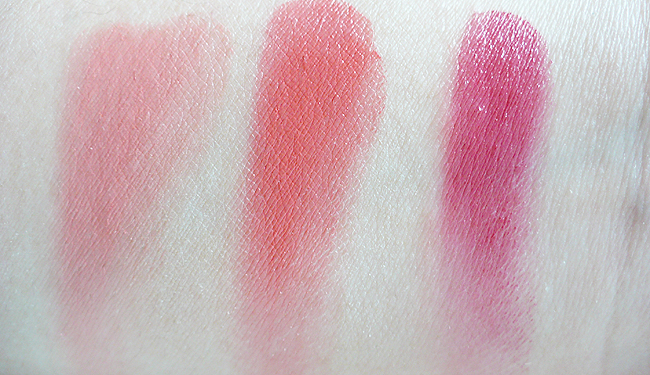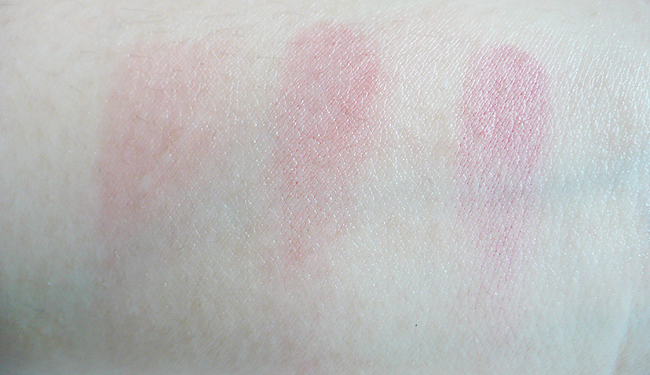 Many people find cream products to be unhygienic, and stay away from them completely. While I find this sentiment to be justified, I feel that you can really miss out on some really amazing products by not giving them a try. I wrote a post a while ago on how to sanitize your makeup, including cream products. Hopefully with this handy how-to in mind, you'll be more inclined to try cream products ????
The StilaCollage of Color Lip & Cheek Palette is a great bargain for those who are curious about Stila's oft-raved about Stila Convertible Colour which doesn't come cheap at $33 a pop. You get a lot of product in this palette (0.11oz x 3 = 0.33oz vs. 0.15oz/individual Convertible Colour), and it is almost like getting 2 Stila Convertible Colours in a single palette. Great quality, texture, and incredible pigmentation makes this a great bargain and pick-up for any beauty addict out there!
What about you? Did you pick up the StilaCollage of Color Lip & Cheek Palette and what did you think of it? Have you tried the StilaConvertible Colours?