I've long been a fan of the Canadian brand, Nudestix. Owned and ran by two sisters and their mom, this local brand keeps topping up my list of best lip product because they make the perfect nude colours that keeps growing in my collection. A few years ago, I reviewed the NudestixGel Color Lip & Cheek ($28, available here) which I loved for their versatility. So I was stoked to discover they've released a value set with this formula consisting of three new colours inspired by the founders themselves!
The NudestixGel Color Lip & Cheek Founders Kit ($28, available here) comes in three new/exclusive colours – Ally, TayTay and JMama. I love their range of nude colours and they can frequently be found at my office desk, wallet, or car. A few of my favourites? Haven from the same Gel Color range, and Belle from the Intense Matte!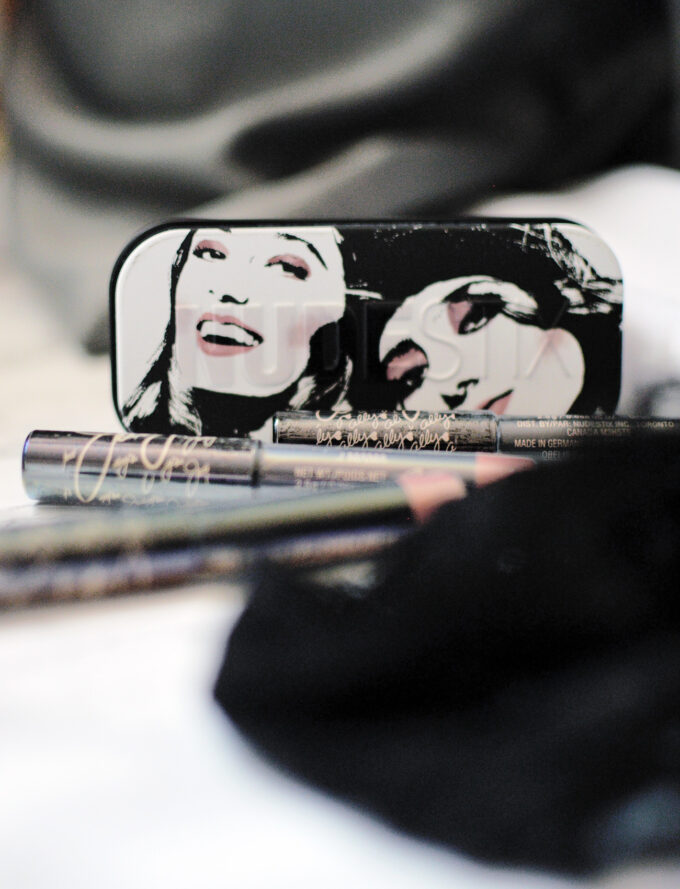 Similar to their other value kits, the Gel Color Lip & Cheek pencils come in a tin with a full-sized mirror and sharpener inside. I collect these tins as they're quite sturdy and useful for keeping small bits like jewelry together when I'm travelling. The tins themselves were custom designed by illustrator Sheron Cheung, a credit which can be seen on the lid of the tin. I thought that's such a lovely way of promoting local talent and adding such a personal touch to the final product.
Physically the Gel Color Lip & Cheek pencils might look smaller than the regular size, but these have the same weight/volume (2.5g) as the full-sized version. So you're getting a $84 value for the price of $28 (Getting 3 full-sized pencils for the price of 1!)
What I do like about this formula is you can use it multiple ways – if there's a colour that I don't necessarily like as a lipstick, then I can always play around with it as a blush!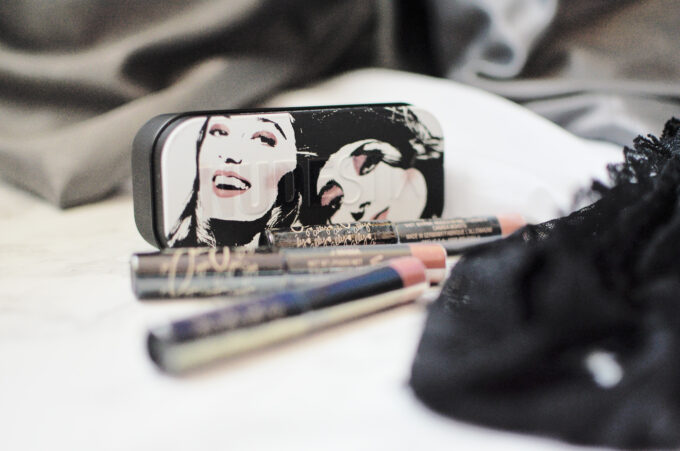 The colours in this kit are quite fun: Ally is a peachy pink nude perfect against a slightly tanned skin. TayTay is a pinky nude – this is the colour I normally gravitate towards so it's nice to have a backup! JMama is a mauvy-ish nude which I thought might "age" me a bit, but can be easily blotted out for a more ombre/lighter effect!
I've always been a fan of the brand's value kits – they are available at Sephora or Urban Outfitters and packs the right amount of colour with an impressive formula to boot! It's not the most long-lasting formula out there, and does transfer when you eat/drink, but feels sufficiently lightweight and not at all noticeable!
Have you tried the Nudestix brand before? Aside from lip and cheek products, did you know they have makeup for the eyes and face too?