This past weekend, we wrapped up the Sparksessions Conference 2014, the first and only beauty/fashion blogger conference in Toronto. Having attended last year's conference, I knew that I had to be at the session this year – there are tons to learn, many new and old faces to see and putting a face and (actual) name to a social media handle!
Having attended both years conferences, I can tell that the team put a lot of time and effort into improving the experience from every angle. The event was more than double the size of last year's, but it didn't feel like it; I still feel that I can find/talk to anyone on the Spark Sessions team while meeting new bloggers. I suppose what I'm trying to say is that, even though attendance more than doubled, they've also scaled up their resources, making it a very enjoyable event.
My Sparksessions Conference 2014 Experience
What do you have when you combine 250 fashion/beauty bloggers across Canada, a weekend filled with learning and networking, and a swag bag so heavy that I can work out with it? Spark Sessions 2014 of course!
The weekend was packed with tons of activities, the agenda was comprehensive and covered a lot of "hot-button" topics and relevant issues for both bloggers, and marketing/PR companies in the blogging industry. Each discussion brought together a team of expert panels, those who have extensive experience in the field of blogging, and have had experience in working with both sides. Though each topic was very specific and detailed, it was always engaging, and interactive. I think I can speak for the entire group of attendees that there was never a boring moment – there was always something new to learn, even for bloggers who have been blogging for years like myself.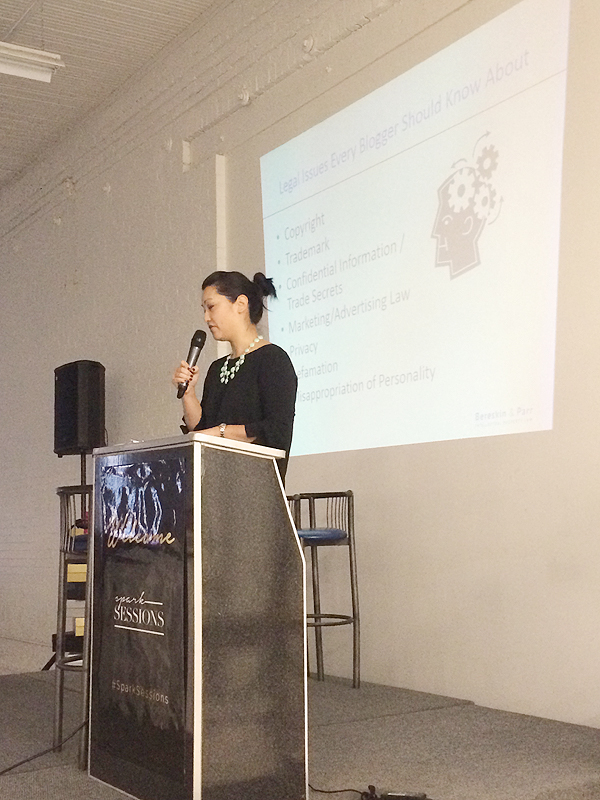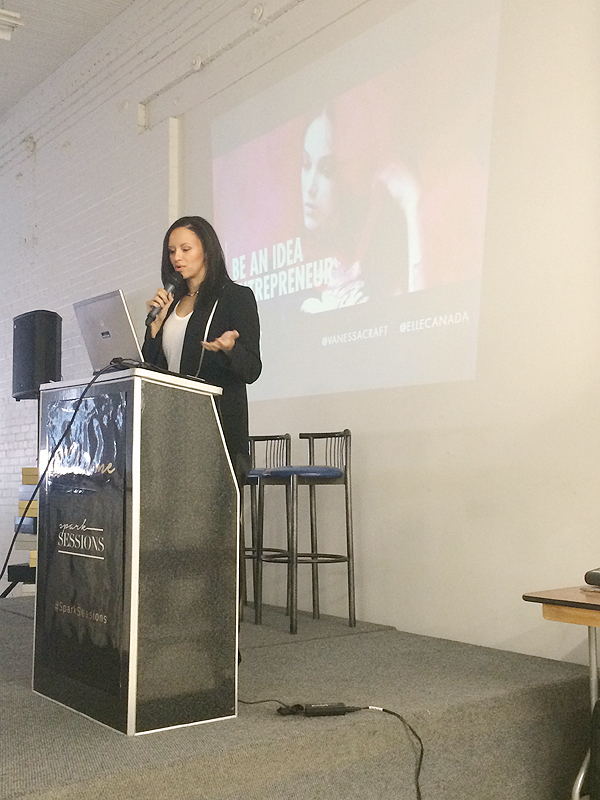 While we didn't cover very technical details like SEO (we did that last year), we definitely touched on it a lot and covered the topic at a high level so as to give a little exposure of the topic to everyone. The conversation of each topic was very specific to the beauty/fashion industry and that made it incredibly relevant and actionable. The pace and flow of the entire conference is commendable – each topic built upon the previous panel session so as to give you a thorough, 360-angle of everything there needs to be learned about "beauty and fashion blogging".
To accommodate the size of the attendees, the venue is much larger this time around, and I loved the new setting! The tables are excellent since I don't have to worry about that awful chicken-scratch from balancing my notebook on my thighs, and it helps that we can always chat to people on the table. Everything went as scheduled and we always finished in a timely manner which is highly commendable. As someone who has organized a number of events and conferences in the past, I can certainly appreciate the hard work and dedication of the team in ensuring a smooth execution of the event.
If you want to get an idea of what the event was like as well as what was covered during the panel sessions, check out the #SparkSessions hashtag on twitter. In terms of the brands in attendance, there are plenty of new faces, and a number of old ones. Over the entire weekend, I felt like there was more than enough time to meet the sponsors at each booth.
The value of the Spark Sessions ticket is really different to each person, but from my experience, I would gladly pay much more than this amount to go to this conference. The conference was a valuable way to connect to local bloggers, add new blogs and twitter accounts to my reading list, and get in on the beauty conversation on a more professional level. In my opinion, you can always go to a "How to Build Your Brand" or "How to Network" or "How to Pitch to PR Agencies" conferences and events but in all likelihood, you would end up paying more altogether than going to this singular event. I've made some new friends and got to know more about my favourite bloggers through this event.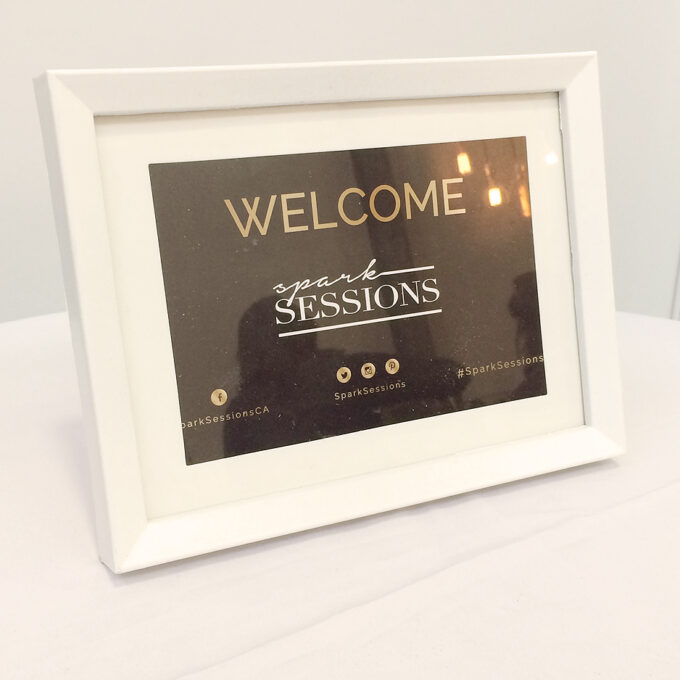 For those who weren't able to attend, they would still be able to follow the conversation on twitter (#SparkSessions) which I thought was really awesome! There was also a ton of giveaway including 8 x Clarisonic to be won at the event (2 given away on social media), 2x$200 eLuxe gift cards and an $800 Keurig machine which apparently just came out.
Sparksessions Conference 2014 Gift Bag
I won't even bother to count the value of products and goodies included in this bag, but I will tell you that it's probably a lot! As mentioned earlier, I can do a pretty good arm workout with this bag, and a fellow beauty blogger Shawna decided to weigh the bag and found that it weighted close to 12.5lbs. Talk about some pretty awesome goodies!
This doesn't even mention the little freebies each sponsor booth had – including samples from Pure & Simple, Benefit Cosmetics, Nivea, Garnier, Bench and Essie.
Clear Scalp & Hair Beauty Therapy Shampoo
Clear Scalp & Hair Beauty Therapy Conditioner
Clear Scalp & Hair Beauty Therapy Deep Hydration Treatment Mask
Nivea In Shower Body Milk (January 2015)
TRESemmé Tres Two Hair Spray (311g)
Nexxus Maxxify Volumizing Foam Styler
Alberto Curls & Wave Styling Mousse
Jergens BB Body Perfecting Skin Cream
Bioré Deep Pore Charcoal Cleanser
John Frieda Frizz Ease Thermal Protection
Garnier Ultra Lift Transformer Moisturizer
Vitabath Sweet Pink Peppermint Body Wash & Body Lotion
Benefit Cosmetics Gimme Brow
So…? Fragrance – So Beautiful
Ours by Cheryl Jickey 24H Face Cream
Nicole by OPI Nail Polish
NIVEA 75ml Cream
Clarisonic Brush Head Replacement + 25% off Coupon
KISS Gel Fantasy Fake Nails
Happy Plugs Rose Gold In-Ear Earphones
Clarisonic Pink Polka Dot Makeup Bag
Pure & Simple Restoration Eye Mask
Pretty Tea Tea Sampler
Target Tri Stand
More Pictures from the Sparksessions Conference 2014
What do you think of "blogging conferences"? Are you thinking of attending next year's conference? If you went to the event, what did you think of it? If I didn't get your contact info, leave me your twitter handle and URL below, I'll be sure to follow!