This past month, I've had the pleasure of visiting the Guerlain Boutique in Toronto, to attend a cocktail event and presentation by Dr. Bonté, the Director of LVMH research for Guerlain Paris. It was such an honour to be there, and to learn all about Guerlain's star and new products since not all of us have the luxury to splurge all the time. When it comes to Guerlain, my experience with the brand thus far, had been with the Guerlain Lingerie de Peau Foundation, a lovely foundation with a great formula which unfortunately didn't work out due to shade mismatch. I hope you enjoy these coverage/recaps type of posts – I love to share the experience so you could feel and learn new things as if you were there yourself!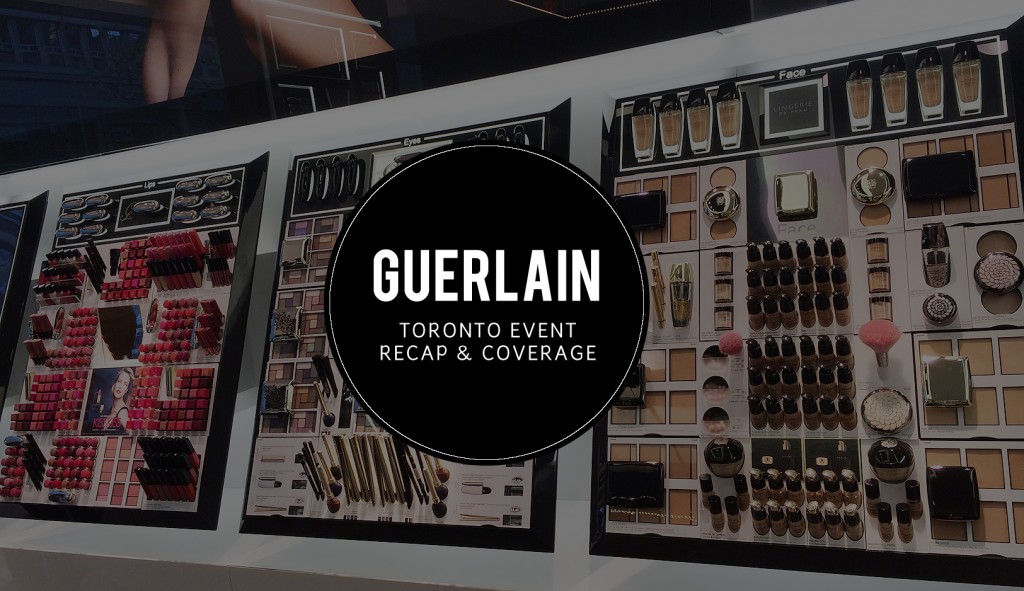 The evening started out with pretty much, a networking session. I bumped into several bloggers, although there were many unfamiliar faces at the boutique. Later, I gathered, that these guests are regular visitors to the Guerlain Boutique. I've never stepped inside the Guerlain Boutique, but had always admired it from afar (ahem, from Sephora, right across the street), but it is legitimately a very awe-inspiring, and luxurious space. Even with all the guests inside, there were still plenty of space to walk around. Guerlain's star products were displayed very prominently throughout the room, including the Orchidée Imperiale range, which will become available as of November 1st.
Here are several fun facts about Guerlain, the brand that you may not be familiar with (I certainly didn't and definitely had fun learning!)
Guerlain launched the first hand-whipped moisturizing cream in 1904. Star Product: Super Aqua range.
When it cames to Whitening, Guerlain was already ahead by almost two centuries!Star Product: Blanc De Perle
Guerlain created the very first spa in the world!Need to Know: The spa was re-opened in 2013! You can visit it at 68 avenue des Champs-Élysées.
Guerlain created 180-years old beauty secrets that are still used every day by women today!Star Products Crème Camphréa
Guerlain was recognized for its engagment in the biodiversity protection. Guerlain sponsors several conservation projects including: the Association Conservatoire de l'Abeille Noire Bretonne, which manages a conservation area for the black honeybee on Brittany's Ouessant Island and THE ORCHIDARIUM, sponsoring the creation of three components – a fundamental research laboratory, an experimental garden, and an exploratory reserve.
Want to see more pictures? Flip through the slideshow below!
[metaslider id=19370]
Stay tuned for Q&A on skincare with Dr. Bonté himself!
Now it's your turn! Have you tried any Guerlain skincare or beauty products? As always, I'd love to hear your thoughts! Share with me comment section or through Twitter or Instagram!