As a long time beauty blogger, I've visited my fair share of beauty warehouse sales, and IMATS so I thought I would share my best shopping tips for these events with you. I also wrote this post to prep for upcoming Black Friday / Boxing Day sales in hope that some of the tips here might help you!
Although it's been over a year since I went to my last warehouse sale, I know the lure of going to these events are still there. Occasionally, if I can score the extra tickets through friends, I'll always try to make a stop. So which sales have I been to in the past that you can expect to learn from? MAC Warehouse Sale, L'Oreal Warehouse Sale, Lisa's Warehouse Sale, Shiseido/NARS, BCBG Warehouse sale, Nordstrom Sale, IMATS, so expect to learn a thing or two!
My Best Shopping Tips for IMATS & Warehouse Sale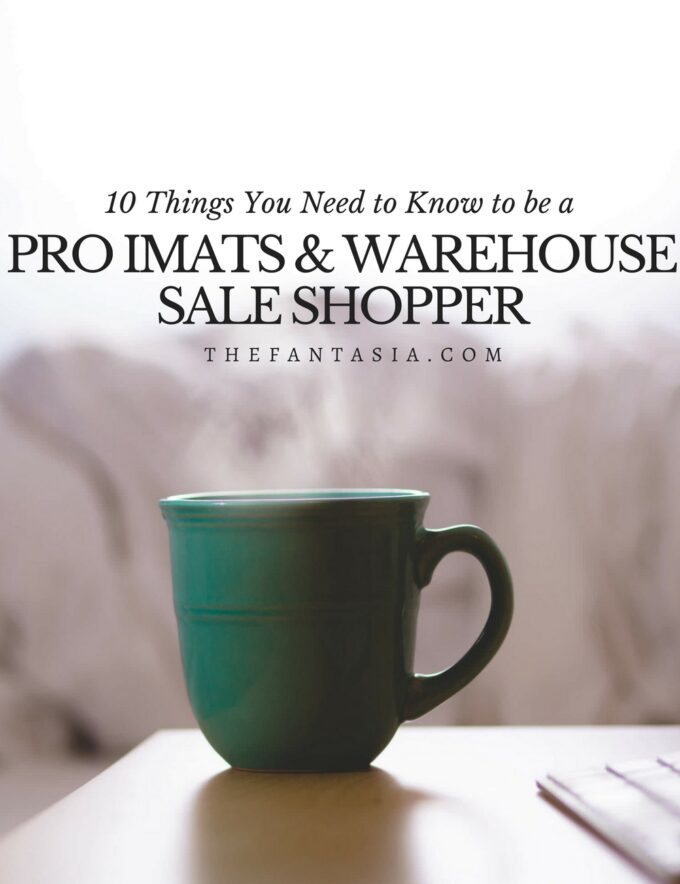 1. Find Out What Methods of Payment They Accept
Living in Canada might make you take plastic for granted, but typically these sales have certain rules about which methods of payments they accept, and rightly so given that financial services corporations charge a fee when customers use their system. Some sales may only accept debit only (which is typically more common since the fees are lower), but it doesn't hurt to come prepared so that your trip isn't in vain. If I recall correctly, both MAC/L'Oreal accept debit and credit cards, but when in doubt, bring one of each!
2. Bring Cash
Remember the saying, "Cash is King"? Well at certain sales, no truer words have been spoken. Most warehouse sales typically accept plastic, so it's fine to forgo the cash. However, certain events like IMATS for example, where you can have non-Canadian retailers present, cash will be the most preferred method of transaction, and you'll likely be saving money in the process.
For example, when I went to IMATS this year, I purchased the Beauty Blender Pro series (Comes with 6 sponges) for as little as $65 in cash at Nigel's Beauty Emporium. You can pay with credit card as well, although that will be charged in USD (USD$65 = CAD$85.50) so you will pay the currency exchange fee (2.5% for most credit card companies) and whatever the transaction ends up costing. I did a quick math to see how much I would have ended up paying had I paid for my beauty blenders with the plastic and it came to a $87.64 ($85.50 from the currency conversion and $2.13 from the fee), which could get me another full-sized Beauty Blender AND a coffee.
3. Come Prepared with a List
It's always a good idea to research what could or would be available at the sale so you can prioritize which booths or aisles to hit up first. This year at IMATS, I knew I wanted to buy the Beauty Blender, but I also know both the MAC and Make Up For Ever booths will be packed if I don't get to them quickly enough. Since I came with a list and knew what I wanted to get from each booth, when I saw that MAC didn't have the items I wanted, I quickly left, to hit up Nigel's Beauty Emporium to get my beauty blenders when they had no line! Having a list also helps keep you on track when it comes to budget so you don't come home to a massive bill.
4. Wear comfortable clothing
This is something often overlooked, but after 1.5 hours of waiting in line to get in the MAC sale when it is -15C outside, or walking around the Convention Centre during IMATS, you'll appreciate that you wore something warm and sensible so that you are not in pain all day!
5. Don't Bring Big Bags
Not only will you be required to leave them outside (they probably won't have coat check either) to prevent theft but they get in the way of your shopping! When you're jostling around, trying to squeeze your way to the booth, having no big bags will ensure that no one will be hurt in the process, and you'll likely be able to squeeze your way through faster and with less evil glares sent your way.
6. Shop Around to get the Best Deal
This applies to sales where there are multiple booths or sections offering the same products. It's always a good idea to hit up 2-3 booths before purchasing, so you can compare prices. To give you an example, at IMATS, the first booth that I saw had the Beauty Blender Pro was Vertzu, who was selling the pack of 6 for $85. I was a little surprised knowing that in my research, they cost around $60-70 but never any higher than $70. I decided against buying it at that booth and ended up at Nigel's Beauty Emporium where I bought the exact same set (albeit in black which I preferred) for $20 less!
Another example of this was when I was at the Lisa Warehouse sale and was going to buy the Vera Wang Princess perfume. The 100ml bottle was available for around $70, but after doing some shopping around, I found a set which includes a 100ml bottle, a 100ml lotion, 20ml mini Princess EdP, and 100ml body wash for $75. Paying $5 more got me extra's which I could split with my sister and ended up being a much better deal!
7. Eat Beforehand
Typically, you probably want to hit up the sale as early as possible, but that's no excuse for skipping breakfast or at least having a snack. Trust me, you'll be in better shape to make judgments (i.e. do I need just one or both? Which colour looks better on me?) and you'll be able to actually enjoy the event/sale.
8. For Clothing/Shoe sales, Know Your Size
This seems like such a silly tip to share, but if you are hitting up the Nordstrom sale, or BCBG or the Designer Shoe Sale, at least come prepared knowing your sizes in the various brands they have at these sales. Maybe you're a size 4 in jeans from American Eagle, but a size 6 elsewhere or you're a size 6 in heels, but size 8 for boots – this will make your shopping trip so much easier and with less hassle.
9. For Make Up Sales, Know Your Shade
This might be such a no-brainer, but trust me, at the recent IMATS sale, you won't believe how many people were still swatching foundations, comparing colours with their friends, and asking the ladies at the booths which shade would suit their skin at both the MAC and Make Up For Ever boots. Not only does this annoy the associates who are there, but it annoys everyone around you who knows exactly what they're shopping for.
10. Do your Research & Plan Your Trip
I didn't want to post this first because I don't want you to think that I'm offering lame advice in this post. The trick to making the most of these sales is to shop smartly so that means, doing your research and planning your trip accordingly. Bringing a list ensures that I am getting the best deal possible and know exactly how much discount I'm getting (A good tip for this is to write down the retail prices). Printing a map (which was what my genius CBB blogger friend, Jen did for IMATS) and highlighting which booths to go first is always a good idea. Come in knowing which booth to go to first, and which ones you can forgo to ensure you can get everything on your list.
BONUS! 11. Stick Around for Demonstrations when possible
Although the ultimate goal for going to warehouse sales or IMATS is to score bargains, stick around to watch the demonstrations or Pro classes which typically could cost hundreds of dollars to attend outside of the show. Plus, you never know what you could learn in the process.
Pin it for later!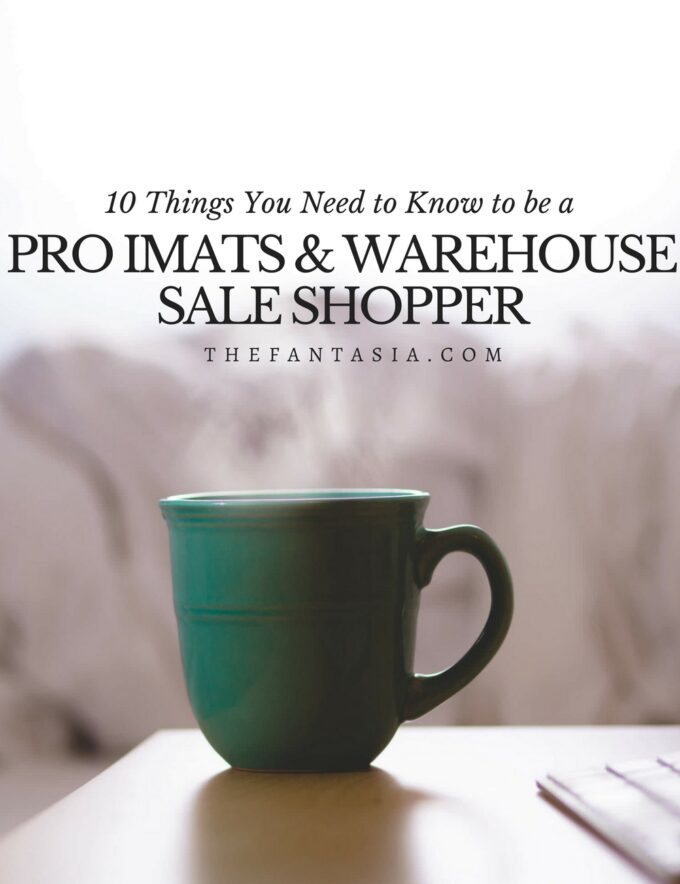 Have you been to a warehouse sale or IMATS? Do you have any shopping tips to share?