I think everyone deserves a second chance to prove themselves and as a beauty blogger, that extends to the beauty items I was ready to trash. With so many launches and the occasional splurges here and there, I built up a fair mass of beauty goodies that worked and some that was just meant for the bin. I try to be as flexible to get the most out of each product (i.e. changing my routine to adapt to the product, using it as a swatch example) but there's some that just won't work no matter what I've tried.
I'm not a quitter but these beauty items and I seem to be destined to hate each other. Or at least, these products are doing their best to make me fail at each turn.
And you know what? Failing is not a good feeling and certainly not one I enjoy getting from beauty products that I spent hard earned money on. So let's talk about 5 beauty items that are destined for trash but I'm giving a second chance to.
5 Beauty Items I'm Giving a Second Chance To.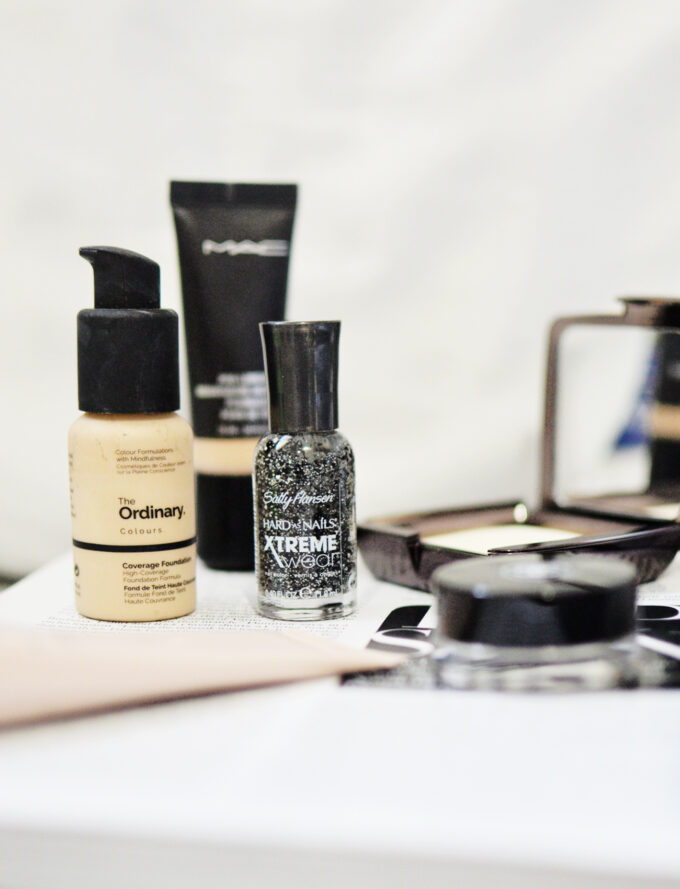 1. The Ordinary Coverage Foundation
I've had immense success with their skincare range so I had high hopes for their beauty range as well. I wrote in my The OrdinaryCoverage Foundation review that it fell short. It was a tad bit too makeup-y/cakey on the skin, it oxidized slightly and generally was a huge let down considering how well their skincare worked for me.
Lately, I've been starting to use it again; in the colder weather, the more cakey makeup tends to wear a little bit better only because I can add an extra layer of primer or mix the foundation with a face oil to make it less of a mess on the skin. We shall see if this foundation improves with a bit work over time!
2. MAC Pro Longwear Nourishing Waterproof Foundation.
I had a lot of love for this foundation when I first tried it but something just felt off about it. I can't really put my finger to it but I stopped using it about a week in which is saying something. I hate leaving products unfinished so I really want to get back into this foundation and use it more regularly. Once I identify what it was exactly that turned me away from the foundation, I'm hoping to have a better luck using it more regularly.
3. Glitter Nail Polish
These look amazing (no matter the brand) when you first put it on but is a total nightmare when your polish starts to chip and you have to start over. I know of the aluminum polish removal method but I'm still not convinced that I'm a glitter polish kind of gal. I saw a couple of really neat nail art on pinterest lately and it's making me want to give these a go again. I'm hoping to start trying it out again.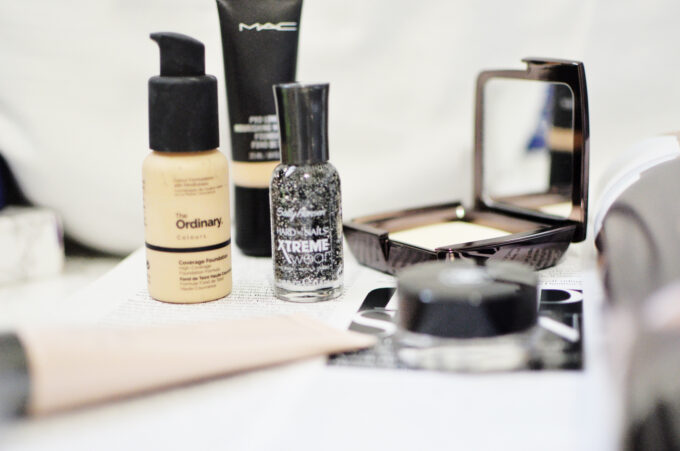 4. Hourglass Ambient Lighting Powder
Wow, weren't these the "it" products of a few years ago. Everyone, and I mean everyone, was talking about it. I remembered that every other blog post would have this product or a review talking about it. I picked one up just to see what all the fuss was about and I remembered being so disappointed by Dim Light as I wrote on my review. Considering how pricey they were, I swore them off completely. Some time in early 2017, I picked up a different shade of the Diffused Light Lighting Powder that was said to be more wearable and forgiving compared to Dim Light. Hopefully this turns out to be a better experience than Dim Light.
5. Burberry BB Cream
Not to bash this specific brand but I haven't noticed much improvement from wearing BB creams as a whole. I get the whole notion of this providing a barely there coverage but I legit feel like this product adds nothing and provides no benefit on my skin. Couple that with the fact this is a Burberry brand which costs north of $40 and you can imagine how disappointed I have been feeling since I got this.
The only reason I'm giving this is another go is that I am loath to throw out a product that still has 80% of it. I may whine my way through it but I'm going to get this finished somehow and hopefully tweak the application to wear better.
Do you have any products you're giving a second chance to?