Le Chateau is not a store I shop at often – I often associate the store with pricey wedding, bridesmaid, and prom dresses. With a couple of weddings coming up, I've been making a mental note to stop by stores that might have some styles I could check out.
I don't shop for dressy clothes often, preferring to wait for a special occasion to come up, but I'm always up for work/casual clothing shopping! So when Le Chateau approached me for their Saving in Style campaign, I couldn't say no!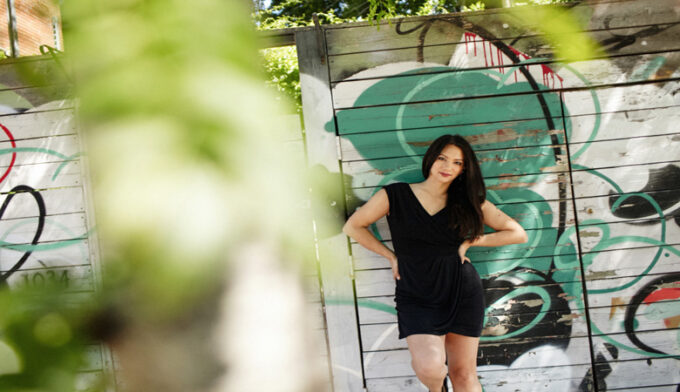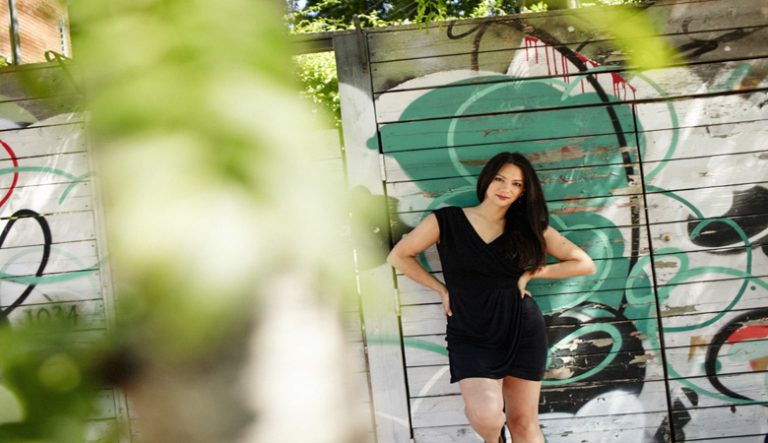 You might have walked past by Le Chateau stores in the mall, with their elegant dresses, and outfits. Whether you're shopping for prom, for your bridesmaids, or as a wedding guest, Le Chateau offers a great range of options, additionally you can feel free to click here for more info.
I find their dresses to be a bit on the pricier side and the stores don't really have a great vibe to it so I rarely step in there, preferring to view their collections online instead. I didn't realize how much I've been missing out all these time!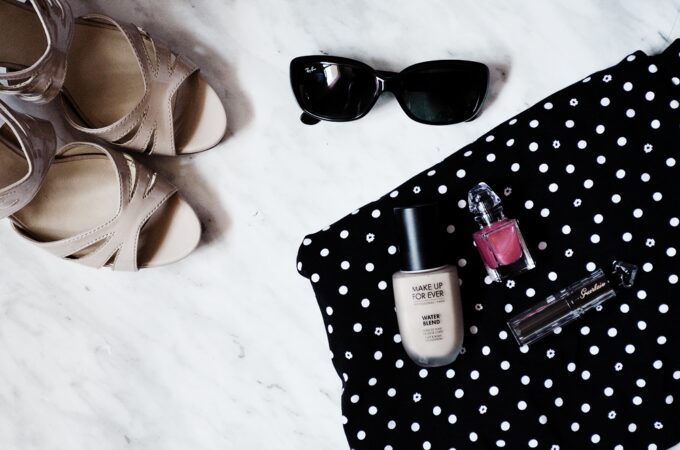 If Le Chateau or its outlet (Le Chateau outlet) hasn't been on your list of retailers to visit, you really need to add it now! This Montreal-based company has recently become my go-to shopping destination and I'm looking forward to telling you why! Spoiler alert – it's probably because I picked up 5 items for a total of $100 (or $113 if you include the taxes!)
I was really excited then when I was offered the opportunity to shop their outlet. I did some research online and was quite blown away by the selection I saw online. Unfortunately, these outlets do require a bit of a drive as they are often located further out in the city, but I will tell you up front – the savings are so so worth it! I made my way to two outlets because I conveniently work close to both of them. Armed with a $100 gift card, I was a bit skeptical to what I would find.
I didn't think, based on the prices I've seen in the malls, whether I'd walk away with more than one item. Well, I walked out with 5 items and paid $12 in taxes!
The Selection
If you're not used to shopping at outlets before, you might find the selection and options a little overwhelming. There is endless colours and styles available, irrespective of your preference, body shape or fashion sense. You know how sometimes you see a dress or skirt style you like, but it's not a flattering colour on you? Or vice-versa?
Not the case at Le Chateau outlet – in the stores, you can find pretty much all styles in all the colours you could possibly think of – aquamarine, teal, lilac, hot pink, elegant navy – you get the idea! You can buy entire outfits or just one or two complimentary pieces to add to your existing wardrobe!
I find that the selections, styles and colours are more readily available in-store than online. I would encourage you to check out these outlets next time you pass by!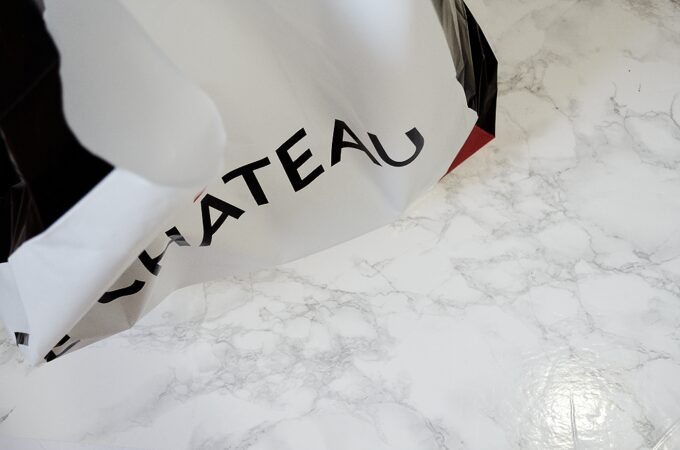 Saving In Style | The Styles
What I appreciate most about some of the styles I've comes across, and purchased from Le Chateau outlet was how much they look like (without outrightly mimicking) something Michael Kors, Kate Spade, or other high-end designers would come out with.
They have that expensive design, classic style without any tacky slogans or seasonal patterns that could give it away. In short, I find a lot of the styles are quite timeless, and you can grow with the items you buy. For example, there was a navy dress I really liked but didn't fit as well on my body – I could easily see how you can wear it to prom and wear to a formal work function or a wedding.
Most of the styles have a great fit – I wasn't struggling to get into them and I can be very picky. The styles tend to hide the most problematic problems so it does help to have options that skim problematic areas. I mean, let's be honest! We all have one or two things we want to minimize attention to, amirite?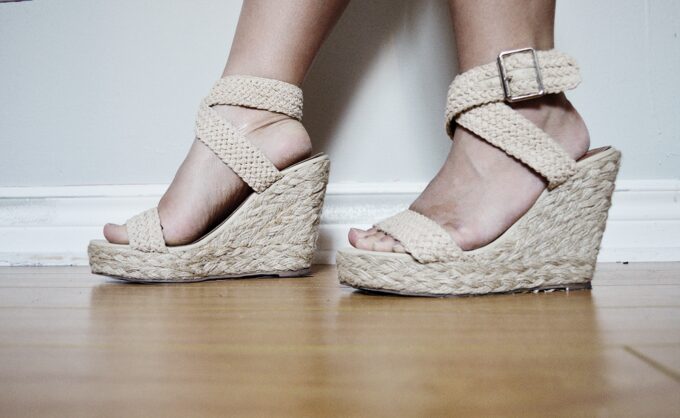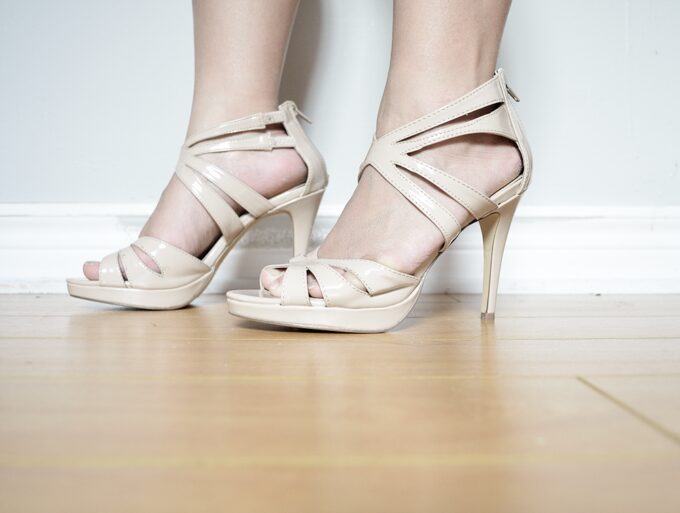 Saving In Style | The Prices!
I think the most exciting things I've learned this experience is how true Le Chateau outlet's Saving In Style motto truly is! How often do you get to buy 5 things and pay only $12 in taxes? I got two blouses, a skirt, a strappy evening sandal (that's incredibly comfortable!) and a pair of classic espadrille!
I got so many compliments when I wore them that I plan on returning and picking up a couple more evening sandals that I had my eye on!
You can count me a convert! I'm totally digging Le Chateau outlets and can't wait to pop by this weekend to see if they have anything new! There's a navy dress that I've had my eye on for several weeks now so if only I can find the occasion to rock it…
You can shop Le Chateau Outlet online or in-store. Styles vary by location but if you see something you like, grab it before it goes! Stay tuned for an upcoming haul post!
Have you shopped at Le Chateau? How would you like to be saving in style?
---
Disclaimer:
I was provided a gift card to shop at Le Chateau outlet. All opinions are my own. For more information about my review policy, please
click here
.
---