So you want to go on a once-in-a-lifetime safari trip? If Kruger Park Safari is not yet on your list, you need to make it so!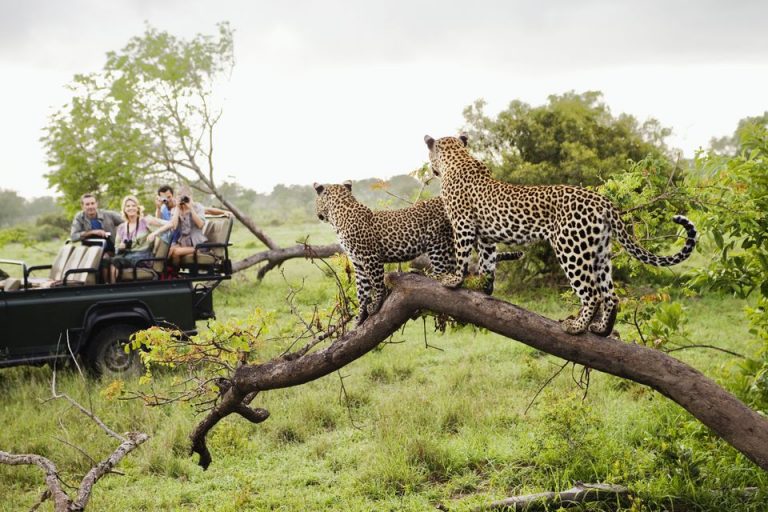 Going on a safari (literally means "journey") was one of my favourite and best travel experiences. There's nothing like being in a game park and spending your days with wildlife that you only see in documentaries. I went on a safari on my own in 2016 and I wanted to share a few things to keep in mind when booking a safari in South Africa! For most, safaris are once-in-a-lifetime kind of trip and can get really expensive considering you'll have to fly to a flung-out destinations!
I think these tips will be valuable beyond just safari in South Africa, but I hope these will give you some inspiration, ideas and tips for when you're planning your own safari trip!
Why go to Kruger Park for Safari?
Kruger Park (or Kruger National Park) is one of the world-famous safari spots as it is quite literally a 19.5km2 playground for wildlife. Getting to Kruger Park from Johannesburg or Cape Town is also very easy – there's multiple flights servicing travellers coming from Cape Town or Johannesburg although driving is equally as fun.
There are plenty of tour companies and safari operators that operate in the park. I went with Outlook Safari back in 2016 and felt so pampered
When to go to Kruger Park for the Best Safari Experience?
1. Pick Where You Want to Go To
South Africa and the Southern Africa area in general are really great spot for safaris as the weather and geography make it very well-suited for wildlife to settle. Some of the most popular spots include the Kruger National Park (South Africa), Etosha National Park (Namibia), and Serengeti National Park (Tanzania) where you can expect to come across a variety of wildlife and sightings. Within South Africa itself, you get a good variety of park sizes and experiences (All the way from Cape Town to Kruger)!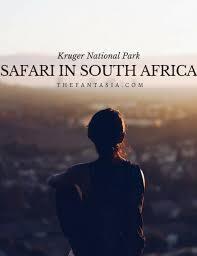 The choice of which park to go depends on the kind of wildlife experience you want. The Big Five sightings can be found in Kruger National Park, if you want to see the legendary wildebeest and zebra migration, Serengeti would be your best bet!
Personally, I chose to go to Kruger particular as it is know as being one of the best spots in the world for the Big Five sightings. Since Kruger has been quite established for some time, there's more options budget-wise and with the Big Five sightings happening regularly, you have a very high probability of seeing all of them (and more)!
If you are staying in Cape Town, there are a few smaller national parks to check out in case you cannot make it all the way to the area.
2. Decide on Your Budget
Budget is always a huge consideration for any kind of activities. No doubt that safaris can still conjure the image of an exotic trip that many would assume is a pricey trip. However, with some research, I've discovered that safaris can be inexpensive (or as expensive as you want to pay for). When I did the Kruger safari, I paid around ~C$1000 for a 4-day trip. This sounds like an expensive trip but it could have easily been halved had I had a roommate to share my chalet with (C$500/person).
There are a number of accommodation option (i.e. tent, chalet, cabin and so on) in every tour which will have an impact the price of the trip. If you are the outdoorsy type and enjoy being as outdoorsy as possible and stay in a tent-type accommodation, it could even get as low as $100 with a reputable company!
3. How Many Days?
The $1M dollar question always seems to revolve around how many days does one need to see everything on your list (P.S. Please don't come with a list – you'll be setting yourself up for a disappointment!) It's not a question that's easy to answer but I chose to stay for 4 days and 3 nights. It's worth to try staying for as long as you can because sightings is not always guaranteed in a short amount of time. Ultimately these national parks are the animals' natural habitats so they come out as they'd like. The general rule of thumb is that the longer you stay, and the more game drives you go on, the higher your chances of seeing the wildlife!
4. Tour company or self-drive?
There are plenty of tour companies that operate really great safari trips and tours. It's so important to do your research (TripAdvisor or travel blogs would be a good resource for feedback) especially when you're making such an investment of your time and money! If it is your first time, going with a tour company is worth it especially as they can point out the different types of wildlife and allow you to enjoy the experience all the more! Since the safari trip leaders know more about the parks and the "hidden" / best spots, you'll have a much more productive trip!
5. Be Picky
Once you've found a few tour companies and are narrowing your list, it's worthwhile to be as picky as possible. Make sure that you comb through the reviews to get an idea of the kind of experience you will be getting. Another thing you want to keep an out for is the number of drives you can expect to go on; from personal experience, I am aware that only Kruger park trip leaders can do the night drives and everyone else can do the morning / day drives.
And no, don't skip the night drives. A lot of animals are very nocturnal and keep in mind, the area can be very arid during the day which means the animals are typically hibernating and only come out during the evening / night drives.
6. Keep an Open Mind & Get Excited!
I hope you are excited about your safari trip but the most important thing is to always keep an open mind, especially if it was your first trip! It's always irresistible to come with a checklist but don't feel that you need to check everything off your list – leave room for some excitement and spontaneity which will only make your trip all that more exciting!
Are you Planning to Travel to South Africa soon?
Over to you now – have you been on a safari?