Despite the crazy work hours I've been putting in the last couple of months (thanks to a promotion at work!) there's always one thing I look forward to, our company's annual National Conference! Last year, the conference took place in Las Vegas – my first time in the Sin City and my first with the company – and this year my company has gone all out and took us to… Punta Cana, Dominican Republic!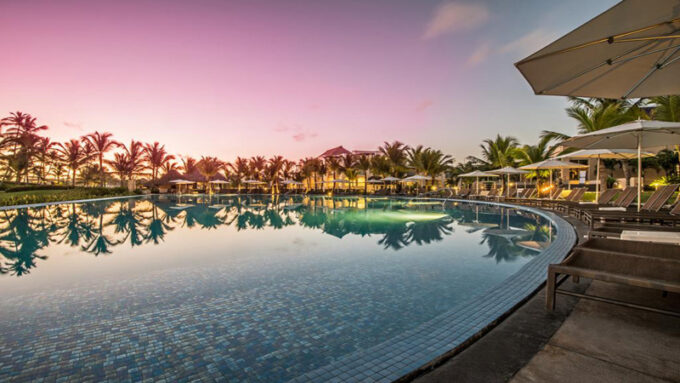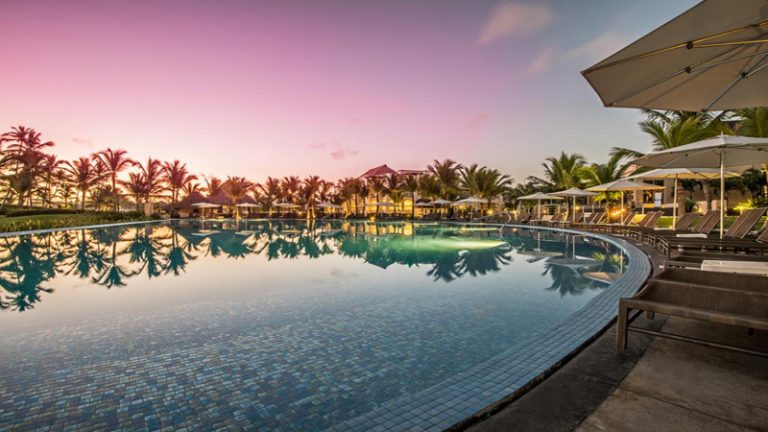 We stayed at the Hard Rock Hotel and Resort which is one of the best, if not the best places to stay in the Dominican! The resort is one of Hard Rock's chain of all-inclusive resorts so I spent practically nothing except for the spa services. My last beach vacation was with my family when I was 9 years old, so it's been a while that I've truly been pampered! Despite all my travels in the last couple of years, the Caribbean was not one I've been able to cross of the list.
However, if you're not into just staying in Punta Cana and want to go DIY or have a more authentic (i.e. not resort-y experience) here are the best places to visit in Dominican Republic beyond Punta Cana!
P.S. Don't forget! If you're looking for inexpensive flights to Punta Cana or Dominican Republic in general, don't forget to use Skyscanner or download the App on your smartphones so you can always find the best deals for your next trips!
More Pictures from my Punta Cana Trip
There was so much to do on the resort itself that you cannot be bored – 17 restaurants, night clubs/bars that hosts all sorts of thematic parties, golf course, spa, 10+ pools and of course, Torro Beach – there's something for everyone at the resort. There were plenty of families, couples, and weddings – Hard Rock is a place for all ages. As you can imagine, the resort is massive, so walking on foot is definitely an exercise. Fortunately, there's a tram that goes around the resort, that makes stops at every block of the rooms, restaurants, pools, and the beach.
Everything about the island is very picturesque – aside from enjoying the various amenities at the resort, we also did a Catamaran Cruise where we enjoyed a full day on a catamaran, sailing around island, and enjoying freshly grilled seafood (lobster, fish and chicken for those who can't have seafood).
Our Caribbean Diamond suites had a glorious garden view with a liquor dispenser that was a 5 minutes walk away from the beach. I'm not sure if you've been to this particular resort, but they go all out with their hydro spa tub in the middle of the suite. It's the perfect way to kill a few hours in between events and indulge. The whole experience was very lavish, decadent, relaxing and incredibly luxurious!
I couldn't help but wished the whole week could magically last longer. I wouldn't mind spending a month here – I wouldn't be bored at all!
Although the nightlife at the Punta Cana resort was amazing, getting a private booth for a corporate group like us was challenging. One of the highlights of the Punta Cana nightlife was Imagine Night Club which was a cave turned into a night club. Be careful though, the "floor" is uneven so wearing flats will be much safer than doing sky-high stilettos.
Staying for more than 4 days made me eligible for $1,500 in resort credit which I could use towards spa services, golf, souvenirs, etc. I took advantage of that and booked myself a number of spa services including a facial, a massage, and a body wrap – I wished I had booked earlier to get the Chocolate Wrap Body Wrap – I can't imagine how divine that service would be! The rule with resort credit is that it can be applied to any spa services you'd like, and you only pay 20% in gratuities. Overall, I only spent $120 on 3 spa services (full body)!
I had an amazing week in the Dominican Republic, got a very slight tan despite being outdoors so much as you can tell from my Instagram. The best part was that on my flight back, I had a whole row to myself on WestJet, so I was able to stretch out my legs, and enjoy my flight.
My first time in the Caribbean has been such a magical experience, spent with some of the most amazing people I've met. Partying with your co-workers sound like a chore, but when you're working with such driven, high-performing folks who are about your age and know how to have fun, it was a trip not easily forgotten.
Now it's your turn! Have you been to the Dominican Republic? As always, I'd love to hear your thoughts! Share with me comment section or through Twitter or Instagram!