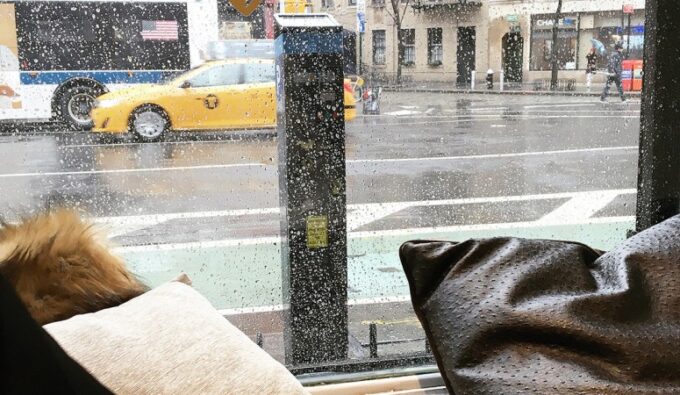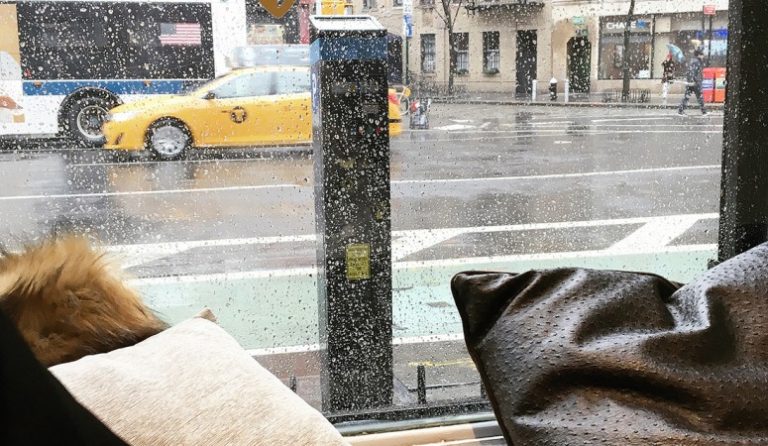 Half the reason I go to New York is for the food. The food culture is so strong here and has inspired countless imitations but nothing comes close as the original. The ambiance, and how seriously New Yorkers take their food and brunches is inspiring to the next level!
It's hard to not like food in New York, or even try to go through New York without enjoying the delicious coffees, chicken over rice (Halal Guys anyone?) dumplings, pizzas… New York has everything and that's not even an exaggeration! I find the biggest challenge to be balancing the expensive and inexpensive food – there are days where I end up splurging $100 on breakfast lunch dinner, and there are days where I surprised myself by spending only $5 on an entire lunch for 2!
I've taken you through a quick What to Eat in New York post some time ago, so I thought I would build on that and add a few more places I found in my recent trip!
P.S. I highly suggest you stop reading if you are hungry and come back when you have had a bite! Better yet, grab a snack and some coffee as well as a pen and a piece of paper so you can write this down!
Rebel Coffee – 19 8th Ave
Seriously though, why frequent Starbucks (aside from having to use wifi) when there's so many of these charming coffee cafés and establishments around? They make great coffees (sorry, not actually pictured, but I'll get to why I used this picture) and delicious iced coffee plus it's so cozy! Over by the entrance is a sitting area where they've put blankets and pillows over the heater so you can actually stay cozy as you drink your coffee. It is such a fantastic idea and totally sheltered us from the pouring rain as you can see in the picture above.
Russ & Daughters – 127 Orchard St
This cafe came to existence thanks to the legendary shop that initially started by selling caviar, freshly smoked fish among other delicacies. These days, the line-ups at the cafe can span 2 hours if you are 30 minutes late. The café continuously makes its mark on the list of top restaurants in New York. I've been here twice now and its worthwhile to make it here when it opens around 8am on the weekends! Try anything with the salmon or latkes!
Vanessa's Dumpling house – 118A Eldridge St
There's very few places in New York where you can eat like a King/Queen and cost you less than $5. See the meal my siblings and I had – all this ($11.25) for 3 people and it was so darn filling! There's seating area but it fills up quickly. No jokes that these are the most delicious dumplings / pancakes that we've tried in ages! My sister, who isn't the biggest Chinese food fan was so obsessed with it that we cam back for dinner twice! Everything on the menu is worth trying but if you're try, stay on the items that are $1-$1.50 – those are the fan favourites and they've intentionally kept the price low so you will come back again and again!
Dough: (L) Doughnut with nutella filling, (R) Mocha & Almond Crunch
Dough – 14 W 19th St
It took a lot of effort to get here but was the effort worth it or what. Just take a look at the various doughnut flavours – something as exotic as hibiscus, and totally average for people like me like a doughnut with Nutella filling. At $3.75 a piece, it's the same price as Doughnut Plant (another amazing doughnut place you should try out). The wait time gets crazy, and the portion is MASSIVE! It's probably 2.5x the size of a regular doughnut so plan to share! My sister loves the texture – I find the flavour to be above average but not as amazing as I thought / hope for, though for $3.75, this is an entire meal of its own!
Cafe Cluny – 284 W 12th St
This place is so raved about on Instagram so I was so excited to check it out. I'm sure the brunch menu is out of this world because that seems to be what everyone goes here for. I just missed brunch so was stuck with the lunch menu which I thought was so overpriced, and average overall. However, make your way down for brunch if you can – it's one of the busiest brunch spots in town!
GROM – 233 Bleecker St
Bringing Italian gelato and decadent hot chocolate into New York was a no-brainer. The velvety hot chocolate that I had in Rome made me cry with tears of happiness, and the good news is that they are relatively good compared to a lot of options out there. Made only with natural- and highest quality ingredients in Italy, the hot chocolate and sorbets are 2 must-try's. If you are ever in Rome, make your way to the original shop on Piazza Navona, and try it. It is so much better than the New York version!
Doughnut Plant – 379 Grand St
Just a short walk away from Vanessa's Dumpling House or Russ & Daughters is home to a lovely doughnut establishment that makes some of the wackiest-flavoured doughnut. Perfect for desert after brunch or to bring with along with you as you explore Manhattan! Delicious, and very filling doughnut which raked up so many likes on Instagram within minutes of me posting it! This isn't everything on the menu (we were there during Valentine's / Family Day weekend) but look at the variety!
Don't forget to check out part 1 of this What to Eat in New York series! Hope I'll come back to you with more in the future!
What's your favourite eating spot in New York?
This post was cross-posted on my Beauty & Lifestyle blog: theFantasia.com where I blog about beauty, travel, and lifestyle. Learn more and subscribe to via BlogLovin' here