Getting my PADI certification means I can now scuba dive around the world. It can definitely call it the passport to the underworld! For the last couple of months (actually since my Mexico trip), I have been contemplating getting PADI certified but has been held back by the lack of time, and cost. It wasn't immediately urgent at the time, but once I knew I was going to Iceland to dive in the Silfra Crack, I knew I couldn't delay any longer!
Unfortunately, the process of getting PADI certified is quite convoluted to say the least. I'll try my best to help break it down for you, but don't feel discouraged if you feel overwhelmed, lost and completely outside of your elements. I'll also review the "school" I went with to get certified and share my thoughts on your options if you live in the GTA. If you have any other questions outside the ones I've went through below, leave me a comment or email me – I'd be happy to answer any questions you have (to the best of my ability!)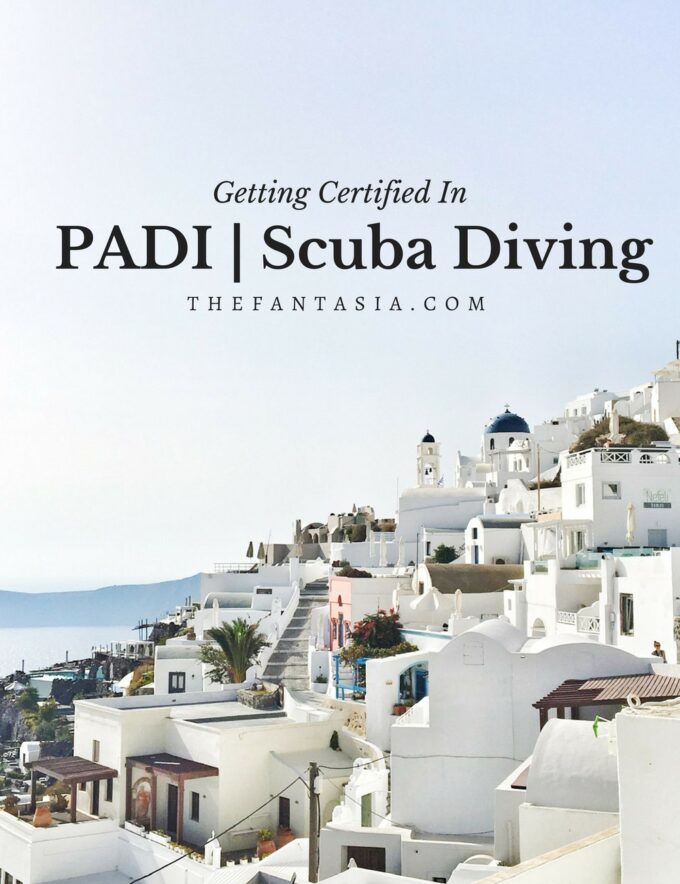 What is PADI?
PADI stands for Professional Association of Diving Instructors which is an international organization that grants an worldwide-recognized certification that allows you to dive deeper and longer in some of the most exotic and adventurous parts of the world. Although there are companies/places that will let you dive without a certification (i.e. through resorts), more adventurous and "out there" underwater destinations require that you are PADI certified (which means you've done the education "theory" as well as the practical ("pool/confined" and "open water") components.
Unless you plan on doing very light diving, the PADI certification is required to get you in some more interesting sites to dive around the world.
Isn't PADI only required for people interesting in becoming instructors?
PADI provides an introductory certification (Open Water Diver course) and once you have this, you can further progress to more advance levels, including specializing in select streams (i.e. Search and Rescue, Wreck Diver, among many options available which you can check out on the official PADI site). The bare minimum (or entry level certification) is the Open Water Diver course which lets you dive up to 60ft/18M.
How long is PADI valid for?
It's a lifetime certification and they recommend you do a refresher course (i.e. in a pool) every 6 months.
How much is it to be certified?
Prices range anywhere from $399 – $1000+, so yes it is a pricey investment, and one that you should be 100% confident and willing to go through with. The fact that there are few PADI-certified schools mean they can keep the rates quite high so it's worthwhile to look outside of the GTA area as well. There are some shops that have Groupon available but call in ahead of the peak summer season to see if they have the non-peak rate. I was able to get $399 + taxes which is quite reasonable compared to a few alternatives I was comparing to.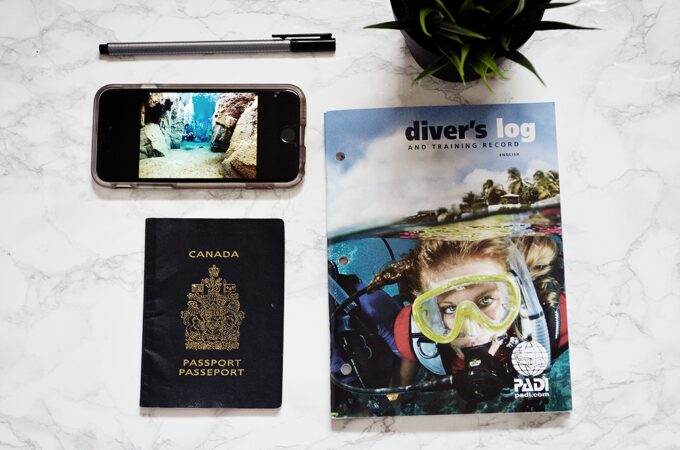 There is always the option to doing the certification elsewhere that might cost less. I contemplated doing the program in South Africa which would have costed the equivalent of CAD $400. Although it worked out slightly cheaper compared to doing it in Canada, I didn't want to spend my vacation doing work. The difference wasn't so great to sacrifice 4 precious days of vacation.
Some people have done a hybrid option where you do the theory and confined dives in their home country, get a transcript (somewhere in the realm of $75) and complete your certification where it's cheaper. I had a friend do this – she completed her training in Bali (must have been amazing!) It's worthwhile doing the math!
The Process
You spend about 10 hours doing the theory/coursework, and 8 hours doing the confined pool dives. At the end of the theory component, you do an exam (yes, that's right) – you get tested on the materials and the math you need to know underwater. The dive shop I went to split out the day so that 5 hours was spent on theory on Saturday and Sunday morning, and 3 hours doing the confined pool skill set/exercises.
As mentioned, you can do this over a weekend or split over several days, "on your own pace". The open water pool is usually ran during the summer season, but many shops will dedicate only select days especially in areas where the water can get very choppy and dangerous.
Thoughts before you get started…
It's important to know that PADI is quite an intensive program – you could actually use the certification towards a college credit. Although plenty of PADI dive shops provide options to do it "on your own pace" or clustered into a weekend, you will need – at minimum – 4 full days of actual learning and going through the process. You can spread this out as much as you'd like, or like me, do it over 2 weekends.
PADI is not only a time commitment, but you will need to commit to learning things as well. There's a bit of math involved, so you've been warned! The exam (depending on where you go) can be quite easy – as long as you know some basic math and common sense for your own safety, it's not as intimidating as it sounds!
With the number and variety of gears involved, many shops will try to sell you gears as soon as you step in. As long as you are comfortable, paying for rentals is not a bad idea (I paid $50 to rent it over two weekends).
This may be obvious to some but you should always go with a PADI-certified dive shop / school to get your certifications. There is a list of them on the official PADI website and you will receive a PADI-certified package upon completion of the program.
Overall…
This post barely scratched the surface of my experience but I hope I've given you a bit of insight to the program and the process. This post is far longer than I intended so I'll split this up to several more posts where I hope I can provide even more insight to the experience and what you can expect. I'll also be writing about the PADI shop I went to in the GTA to complete my certification!
Pin it for Later!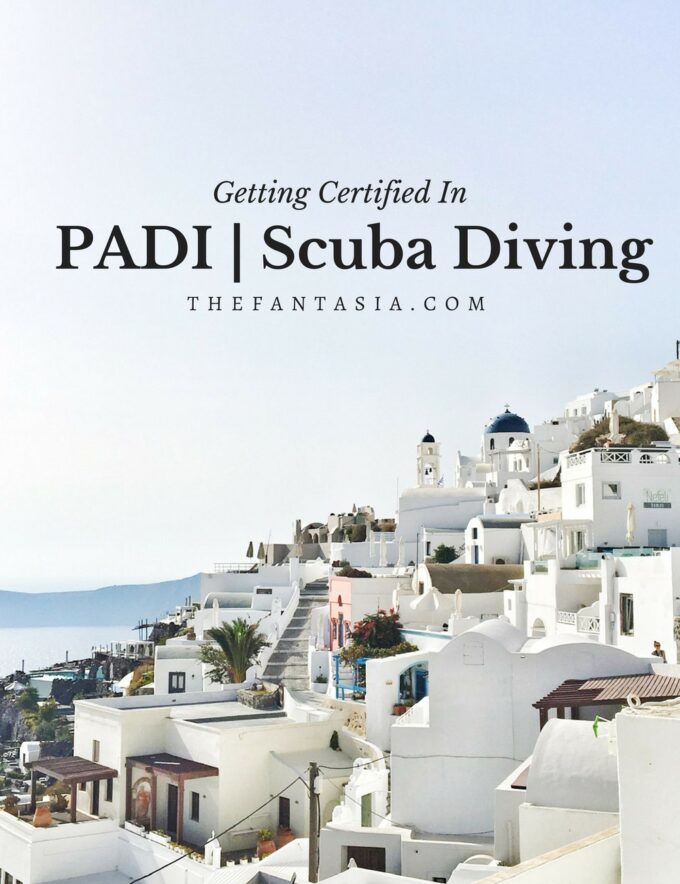 Have you heard about PADI?