NYX Cosmetics was named after a Greek goddess of the night, Nyx. While this might seem like an unimportant little fact, it says so much about what this brand stands for. The night is exciting and mysterious and so is NYX Cosmetics.
Despite the wide popularity of the brand, I have never really gotten deep into what they have to offer. Rave reviews from my friends suggest that there is a lot to discover and try.
Editors Pick
Must Have
Don't Miss
Best Seller
NYX PROFESSIONAL MAKEUP Butter Gloss, Non-Sticky Lip Gloss – Ginger Snap (Chocolate Brown)
NYX Retractable Lip Liner – MPL 01 – Nude Brown
NYX PROFESSIONAL MAKEUP Makeup Setting Spray, Matte Finish, 2.03 Fl Oz (Pack of 1)
NYX PROFESSIONAL MAKEUP Jumbo Eye Pencil, Eyeshadow & Eyeliner Pencil – Black Bean
Editors Pick
NYX PROFESSIONAL MAKEUP Butter Gloss, Non-Sticky Lip Gloss – Ginger Snap (Chocolate Brown)
Must Have
NYX Retractable Lip Liner – MPL 01 – Nude Brown
Don't Miss
NYX PROFESSIONAL MAKEUP Makeup Setting Spray, Matte Finish, 2.03 Fl Oz (Pack of 1)
Best Seller
NYX PROFESSIONAL MAKEUP Jumbo Eye Pencil, Eyeshadow & Eyeliner Pencil – Black Bean
Even one of my guy friends surprisingly knew about this brand. That was because NYX Cosmetics was the official partner of Coachella, arguably the most iconic music festival in the world.
Mind you, my male friend is as far from the beauty world as you might imagine. Partnerships with the likes of Coachella make NYX Cosmetics instantly stand out in the industry.
I can not wait to get started and find out more about this captivating brand. Of course, I will also get my hands dirty, so to speak.
The marketing and the story might be on point. But when the products are not up to par, the company is of little interest to me. Remember, we are in this for our health and beauty, not the cool stories.
Review of NYX Cosmetics Products
To get a feel of the NYX Cosmetics products, I decided to review some of their most acclaimed products. In my opinion, their lip products are the clear superstars of the company.
The Retractable Lip Liner was love at first sight for me. An instant addition to my routine. All the lip products of NYX Cosmetics feel great on the lips and stay on amazingly well. When it comes to lipsticks, I also love their innovative selection of shades.
I also tested some of their other best-sellers. Namely the legendary Jumbo Eye Pencil and the number one best-selling setting spray in the US.
Jumbo Eye Pencil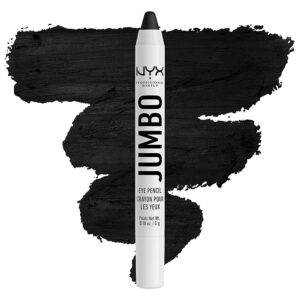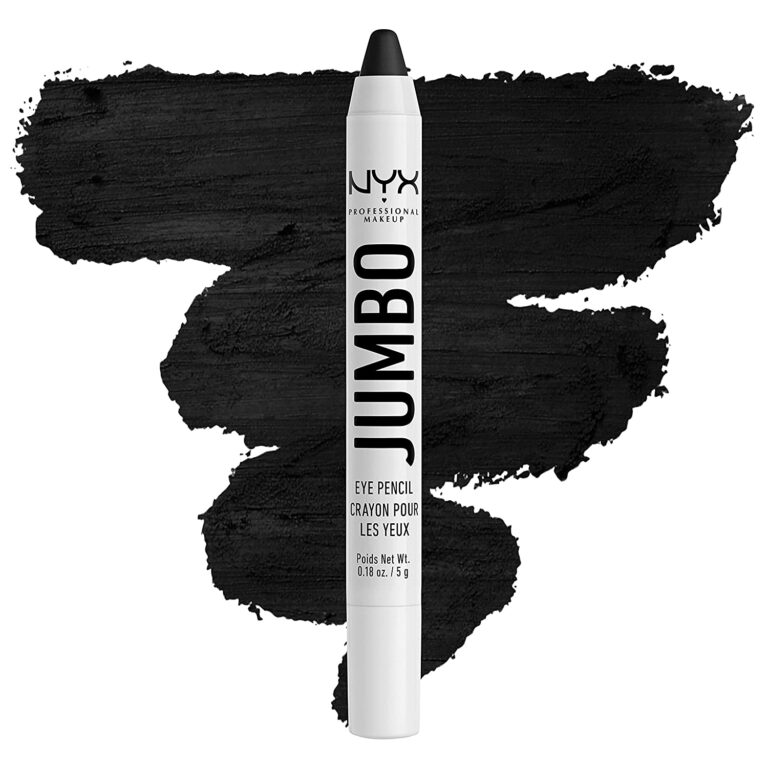 To be fair, I actually remember using the NYX Jumbo Eye Pencil as a teen. However, I honestly have no memories of how good the pencil was. Since this is a certified cult classic among the NYX Cosmetics line-up, I decided to test it out.
This is the very first product that NYX Cosmetics launched in 1999. In 2023, it is so easy to see why it was an instant success. First off, the multi-use factor of the pencil is simply great. In addition to using it as an eyeliner, you can easily also use it as an eyeshadow or even a highlighter. And it does the job very well.
To give the pencil a proper test, I went for a classic. A sultry, smoky-eye look for the evening. Since this was my first try going for this look with a "three in one", I used the help of Mr. Youtube. I am glad to say that I quite enjoyed the results.
Jumbo Eye Pencil is clear proof that sometimes less is more. You do not necessarily have to use a separate eyeliner, eyeshadow, and a highlighter. If you are a fan of multi-use products, the Jumbo Eye Pencil is definitely worth a try. All in all, a great multi-use make-up product that still holds up well in 2023.
Retractable Lip Liner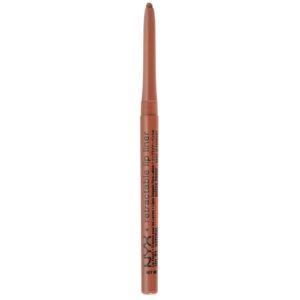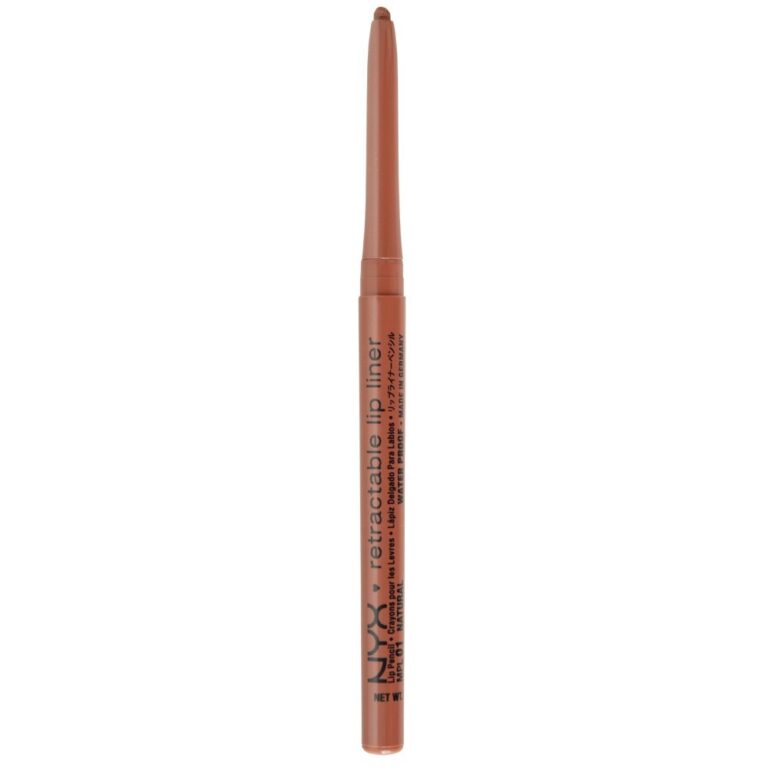 If there is anything NYX Cosmetics has mastered, it is the art of the perfect lip. Seriously, they have an amazing range of lipsticks, lip liners, and lip glosses. My absolute favorite in the whole line-up? The NYX Cosmetics Retractable Lip Liner.
In my experience, lip liners that look the best usually do not blend well with lipsticks. This is where the NYX Cosmetics Lip Liner shines. I tested the NYX Cosmetics Retractable Lip Liner with four different lipsticks from different companies.
The lip liner blended with all of them perfectly. The lip liner also easily lasts all day, which is extremely important to us productive girls.
Makeup Setting Spray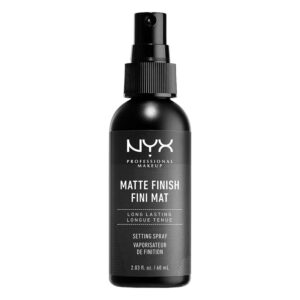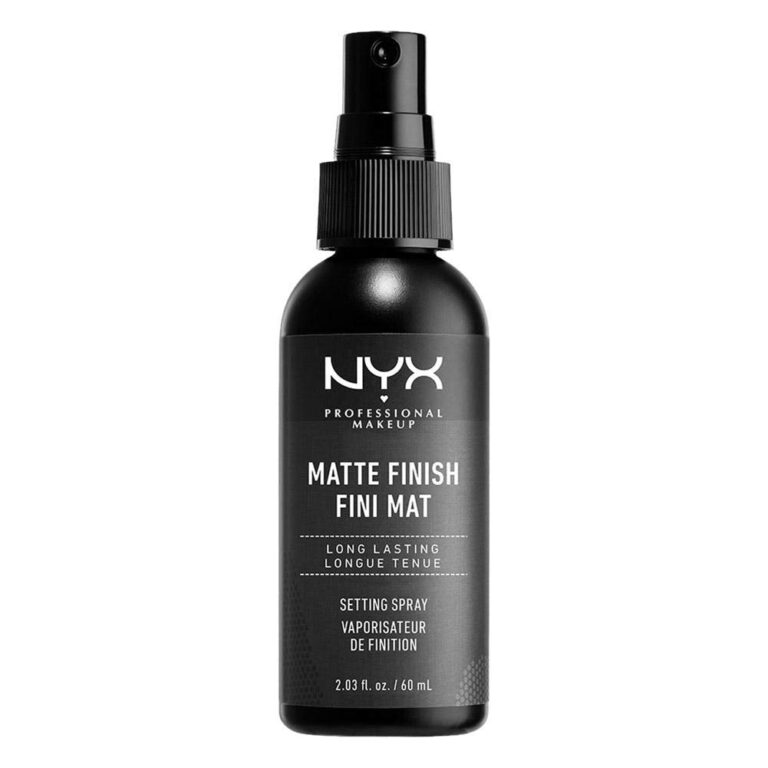 The NYX Makeup Setting Spray is officially the best-selling setting spray in the USA. So what is the fuss all about? Well, for one, I have yet to find a setting spray that is so lightweight. If I need pure lasting factor I would choose a Clarins setting spray. 
Not to say that it is a slouch in that department. The lightness of the product makes re-spraying easy and comfortable. Considering that summer is approaching fast, I am oriented towards finding options that feel as light as possible.
This spray has a wonderfully refreshing effect that feels almost cooling on the skin. I also love the fact that it has virtually no smell. For those reasons, it is a near-perfect seasonal product.
History of NYX Cosmetics
NYX Cosmetics was established right before the millennium, in the year 1999. The company was launched by a savvy Korean-American businesswoman Mrs. Toni Ko. Mrs. Ko saw an increasing gap between customer demands and the prices of high-quality products.
The starting budget of the company was (modest by industry standards) 250 000 dollars. However, by the end of their first working year, they had earned in excess of 4 million dollars.
The key idea behind NYX Cosmetics was to offer professional-level beauty products at drugstore prices. This kind of marketing is quite usual these days. However, in 1999, such a concept was virtually unheard of in the beauty industry.
Their trademark product, eyeliner/eye-shadow hybrid Jumbo Eye Pencil took the world by storm. Amazingly, it still continues to be rated highly among beauty specialists.
Despite the company growing in popularity year by year, NYX Cosmetics has always stayed grounded and kept the pricing at a reasonable level. I, for one, find it fascinating, how NYX Cosmetics has made it their mission to offer the highest possible quality to the average customer.
Cruelty-free
NYX Cosmetics is one hundred percent cruelty-free. There are certain countries that unfortunately still require animal testing by law. NYX Cosmetics does not operate in these countries and will not do so in the future.
The fact that L'Oréal owns NYX Cosmetics and tests on animals does not make a difference. NYX Cosmetics operates as a separate branch and maintains strict control over being cruelty-free.
They are also proudly listed as cruelty-free by PETA. So we can be safe in knowing that none of our furry friends have suffered for our beauty. This is extremely important both to me and the planet in general.
Advantages (Pros) of NYX Cosmetics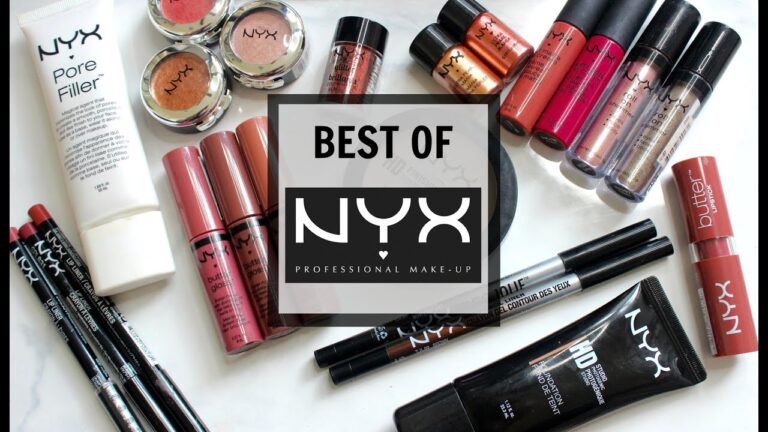 Blogger-friendly
NYX Cosmetics is likely the most beauty-blog-friendly company there is. They have fully embraced the importance of influencers in the modern world of beauty. NYX Cosmetics has gone beyond using beauty bloggers as marketing tools.
They treat beauty bloggers like me almost as equal partners. I had previously never heard of including the advice and know-how of beauty enthusiasts and bloggers in product design. Well, for NYX Cosmetics, this is common practice. For me, this increases the trust factor of the company tenfold.
Price/quality ratio
Since I am all about getting a bang for my buck, I decided to settle the score on cheaper brands once and for all. Are cheaper brands really as safe and high-quality as brands with a 3x higher price range?
The skin types of women are drastically different. What is fantastic for one face might cause an instant meteorite-crater effect on someone else. So, is there a correlation between cheaper-priced products and non-desirable outcomes on the body?
I consulted two dermatologists on this issue and they stated that, in general, there is absolutely no correlation. It is all about the ingredient list of the specific products. Just know your skin and what works for you.
To me, this is fantastic news since some of my all-time favorite products are in the lower price range.
I decided to include this information in the review. This is because NYX Cosmetics is one of those brands that give me results without imploding my bank account.
Amount of online-tutorials
Being a reviewer, I love tutorials that are focused on one brand only. Depending on the brand, quality content is often hard to come by. For NYX Cosmetics, this is not an issue. In fact, I think that I have yet to see a brand that has so many full-face tutorials available online.
This is due to the fact that NYX Cosmetics is so focused on social media. For bloggers like me, this is a fantastic advantage. Whether I want a light day make-up routine or a dramatic evening look, I will find high-quality tutorials online.
Online live try-on
Yup, that's right, you really can "test" some of the products directly on their website. NYX Cosmetics is not the only online shop to have this opportunity but they certainly have the widest range of products available to try online. Also, of all the beauty brands, the NYX Cosmetics live try-on is by far the most realistic.
Of course, you will miss certain nuances such as the texture and the lasting factor of products. However, purely look-wise, an online try-on is rather helpful. You really will get a clear idea on how the product will look on you. I lost several hours testing their fantastic lipstick shades on my face.
Disadvantages (Cons) of NYX Cosmetics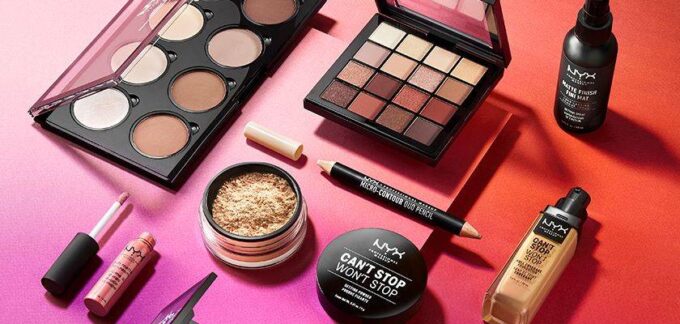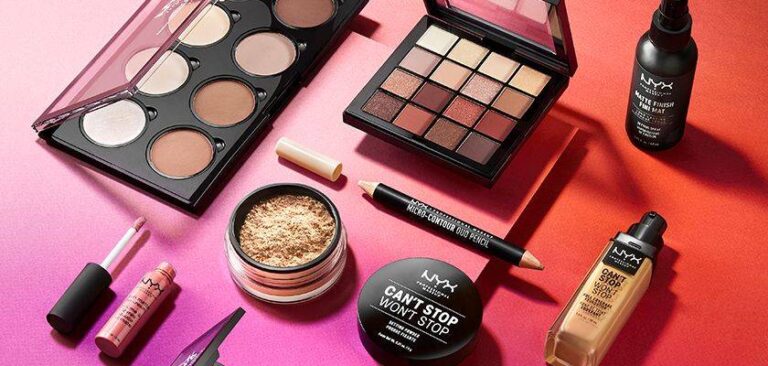 While I'm generally a huge fan of NYX products, there is one disadvantage of NYX that I can think of. This disadvantage did not stop me from splurging time and time again on their products, though!
Lack of customer-oriented service in boutiques
For a brand so focused on influencers and bloggers, NYX Cosmetics is lacking a bit in communication with the regular customer. I have visited three different NYX boutiques and the employees were not as knowledgeable as I would have liked.
Luckily, this does not extend to the online experience. The company responds fast to customer e-mails. I was especially impressed when a customer reported that she managed to get her hands on a discontinued lip liner.
NYX Cosmetics had several products left in their warehouse and was more than glad to send the product for a special price. This kind of attitude from a company shows me that, all in all, they are still very customer-oriented. I sincerely hope that they will manage to bring this attitude to face-to-face interactions as well.
Conclusion:
All in all, as with most popular budget make-up brands, there are both hits and misses in the product range. Make sure to do your research and preferably test the product before buying. However, in broad terms, the lip category of NYX Cosmetics is quite fool-proof.
This is an area that NYX Cosmetics shines in, everything is excellent in quality and the live try-on is also extremely useful.
For me, the key advantage of NYX Cosmetics is its approach to social media. Acclaimed influencers and bloggers have been included in product design.
This shows that NYX still has a clear intention of getting inspiration directly from their customers. Thanks to this, there is a stunning amount of tutorials available online, and choosing the right products is quite easy.
I will certainly be following and testing NYX Cosmetics in the future as well. If you are looking for a solid yet affordable brand, NYX Cosmetics is definitely a stud, not a dud.
Don't miss these NYX Cosmetic products available on Amazon: