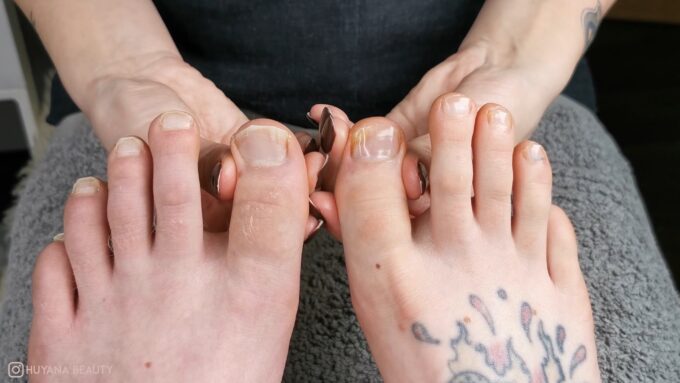 Everyone must practice good foot hygiene and maintain them. Although traditionally only women had pedicures, more and more males are starting to realize how important it is to take care of their feet. A professionally done pedicure not only improves the appearance of the feet in general but also improves foot health and is relaxing. In this article, we'll look at pedicure for men treatments that you really must try. These techniques will improve your foot care therapy while also pampering your feet.
1. Invigorating Foot Soak with Essential Oils
With an encouraging foot soak perfumed with fragrant oils, begin your pedicure experience at Menicure. Add a few drops of the essential oil you've selected to a bowl of warm water. Popular choices include tea tree oil and peppermint oil. Spend 10–15 minutes soaking your feet to soften the skin and relax the muscles. The soothing atmosphere and enticing scent will create the perfect setting for a rejuvenating encounter.
2. Exfoliating Scrub for Smooth Feet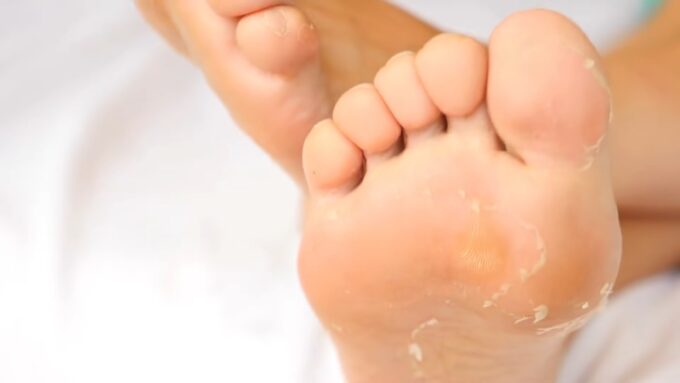 After the foot wash, exfoliation is necessary to remove dead skin cells and expose smoother feet. A high-quality foot scrub with natural exfoliants like walnut or pumice is what you should look for. Apply the scrub on your feet gently, giving close attention to the heels and rough soles. Scrub off with water to reveal smoother, more youthful skin.
3. Callus Removal for Supple Feet
Because of their daily activities and usage of closed-toe shoes, men's feet frequently get calluses. These hard areas may be successfully removed by a skilled callus removal procedure, leaving feet supple and healthy. Your feet will feel brand-new and be pain-free when a competent pedicurist skillfully files off the calluses.
4. Nail Trimming and Shaping
The correct nail shaping and trimming are required for every pedicure. Trim your nails straight across to prevent ingrown nails, then use a nail file to give them a tidy, shiny look. Don't trim them too short since this might irritate them and possibly even cause infection.
5. Cuticle Care for Healthy Nail Beds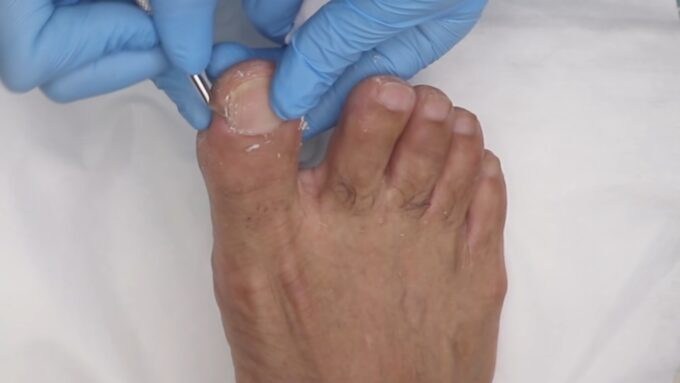 Taking care of your cuticles is equally important for having healthy nail beds. To gently push back your cuticles, use an orangewood stick or a cuticle pusher. Use caution while trimming or damaging your cuticles to prevent infections. After that, use cuticle oil or cream to hydrate and nurture the nail bed area.
6. Moisturizing Massage for Relaxation
One of a pedicure's finest qualities is the soothing massage that comes with it. After applying a hydrating foot cream or lotion, a skilled pedicurist will massage your feet and calves utilizing a variety of methods. This promotes relaxation and eases muscle tension while improving blood circulation.
7. Hot Towel Wrap for Hydration
A heated towel wrap may be added as part of the pedicure procedure to increase the hydrating effects. The foot cream or lotion will be applied, and then the pedicurist will wrap your feet in a warm towel to help the substance fully penetrate the skin and seal it in moisture. Another pleasant component of the experience is the towel's warmth.
8. Aromatherapy Foot Mask for Nourishment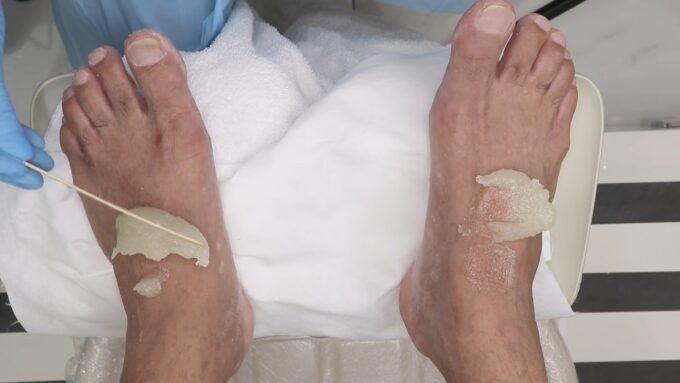 Consider using an aromatherapy foot mask in your pedicure for an added boost of luxury and nutrition. Beneficial components like shea butter, coconut oil, or plant extracts are used to these masks. After putting on the mask, wrap your feet in plastic and relax for 10 to 15 minutes.
9. Hot Stone Massage for Deep Relaxation
Consider adding a hot stone massage to your pedicure to increase its therapeutic and relaxing effects. Your feet are massaged with smooth, hot stones in strategic locations to encourage deep relaxation and release stress. As a result of the stones' warmth, your muscles are better able to relax and your blood circulation is improved, leaving you feeling refreshed.
10. Nail Buffing for a Natural Shine
Nail buffing is a fantastic alternative to nail polish if you like a more natural appearance. The pedicurist will trim and shape your nails before using a buffer to delicately polish the nail surface. Without the use of paint, this procedure brings out your nails' natural sheen and gives them a healthy, well-groomed appearance.
11. Moisturizing Paraffin Wax Treatment
Think about getting a paraffin wax treatment for more indulgence and intensive hydration. Put your feet in warm, melted paraffin wax to form a coating that traps in moisture and nourishes the skin. After being covered in plastic, the wax is then given some time to perform its magic. As the wax solidifies, it retains the heat and enables the hydrating ingredients to fully permeate the skin. Your feet will feel amazingly soft, smooth, and refreshed once the wax is removed.
12. Antifungal Treatment for Healthy Feet
Think about including an antifungal treatment into your pedicure regimen to guarantee the best possible foot health. This is crucial if you are susceptible to fungal diseases or are worried about the smell of your feet. Applying antifungal lotions or sprays to the feet and nails can help fight and stop fungal development. The ideal product for your needs may be chosen with the assistance of your pedicurist.
13. Reflexology Massage for Overall Well-being
A treatment method known as reflexology relies on applying pressure to certain locations on the foot that represent various organs and bodily systems. A reflexology massage may be added to your pedicure to provide a holistic experience that will help you unwind and feel better all around. These pressure points will be stimulated by a qualified reflexologist, which will regulate energy flow, lessen tension, and improve your foot care regimen.
Conclusion
The days when pedicures were only seen to be appropriate for women are long gone. Men should also enjoy the advantages of good foot hygiene and relaxation. You can take your footcare regimen to new heights by attempting these 13 must-try pedicure treatments designed just for guys. Your feet will feel healthy, well-groomed, and renewed after any treatment, including energizing foot soaks and reflexology massages. So don't be afraid to treat yourself and move toward perfect foot care and hygiene.