Even though I was in Paris during the Black Friday weekend and had planned on not purchasing anything, my resolve was broken upon seeing the previews, and newsletters from different retailers the days leading up to the sale. I went as far as creating a detailed word document that I saved as a PDF and left to each one of my sibling so they could shop for me while I was away.
Not trying to be defensive here but I am pretty happy with how minimal my spending over the weekend looked like. Ultimately, these are mostly repurchases from my favourite brands or staple products that I'll need anyways, so having a little discount to go with it definitely helped!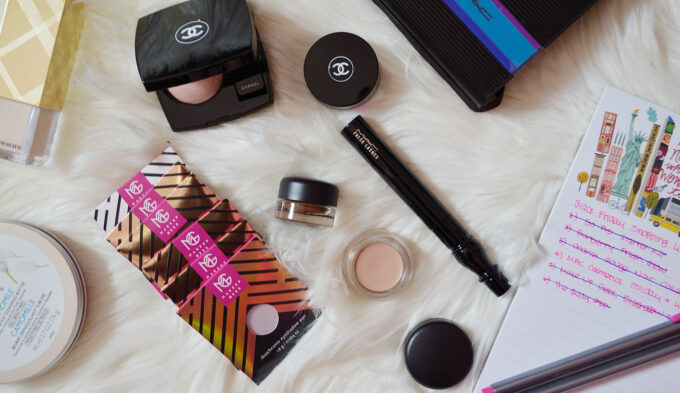 MAC Cosmetics was having a 25% off sale on their holiday kits. As far as I know, MAC Cosmetics never holds any kinds of sale, except when you have a Pro card or if you buy it during IMATS. Even so, 25% is a big discount, even when compared to places like Sephora. Of course, I had to pick up at least an item or two. I didn't get too much despite desperately wanting a whole bunch of other things.
From the holiday collection, I got the MAC Enchanted Eve Eye Bag in Neutral ($51.50, available here) which comes with 3 full-sized "classic" products from the permanent collection and a double-ended brush. I also decided to get the Irresistibly Charming Patentpolish Set in Nude ($43, available here) which comes with four mini patent polish shades in various neutral shades because I have been very curious to try out the formula. Lastly, you know how much I loved the Enchanted Eve Nude Lip Set ($47.50, available here) which I had purchased before. I loved it so much that I ended up getting a backup!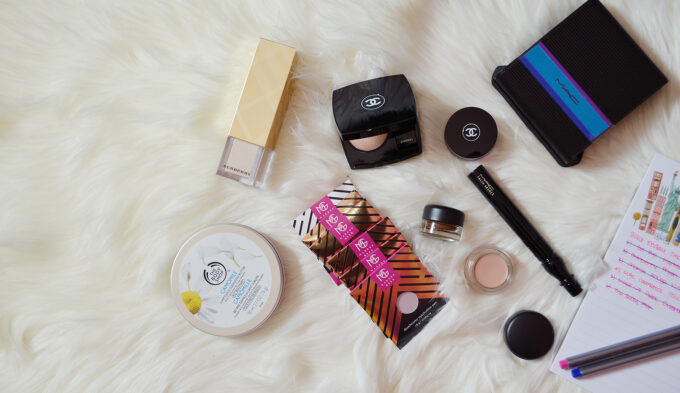 From The Bay, I picked up the BurberryFresh Glow in No 1 ($54, available here) with the limited edition, holiday gold packaging. I was going to buy it at Sephora during the 20% off sale but discovered that it was out of stock (in this limited edition packaging) hence why I waited until The Bay was offering 10% off Beauty & Fragrances during Black Friday!
Although the next item I picked up wasn't technically from a Black Friday or Cyber Monday deals, Makeup Geek has been hosting one day sales with their products and bundles discounted anywhere from 30-50% off. I have been curious about their Foiled Eyeshadows and after seeing a bundle that feature them I thought it was time to bite the bullet. The first was Makeup GeekFrozen 'Icy' Eyeshadow Bundle ($10, available here) comes with 2 foiled eyeshadows, 1 duochrome and 1 regular eyeshadow. For $10, I thought that was a great deal! At the same time, I also picked up 2 more foiled shadows from the sale section, High Wire ($9.99, available here) and Day Dreamer ($9.99, available here).
The last item I picked up during this haul was from The Body Shop. I absolutely had zero intention of shopping there (truth be told, it's not on top of my list of favourite retailers) but I lucked out in the one time I did decide to buy something. I have been wanting to try The Body ShopCamomile Cleansing Balm ($16, available here) which is the less expensive and equally raved about equivalent to the CliniqueTake the Day Off Cleansing Balm ($36, available here). I got really lucky ordering it this time around because The Body Shop was running a Cyber Monday deal, with the entire store being 50% off! I ended up paying only $8 for the 90ml tin (vs. $36 for Clinique's 125ml pot)!
What beauty purchases did you pick up during the Black Friday Sale?