Hi friends! I hope you've had a wonderful Christmas filled with love, laughter, and family time! I was deliberating about sharing this post or not but I've always been huge fan of watching videos and reading blog posts about "What I got for Christmas" and I love writing what I like to read/see. These videos and posts tend to give me inspiration for future Christmas gifts, so I thought it made sense to continue the streak!
If you are interested, here is the post I put together for What I got for Christmas 2016 (and a Boxing Day haul too!)
Christmas was a very crowded event this year – we have extended family staying over for the holidays and I was participating in the afternoon church service so it was fairly go-go throughout the day. We've had a lot of snow too which made Christmas absolutely fantastic this year and we were keen to show off what Canadian Christmas looked like!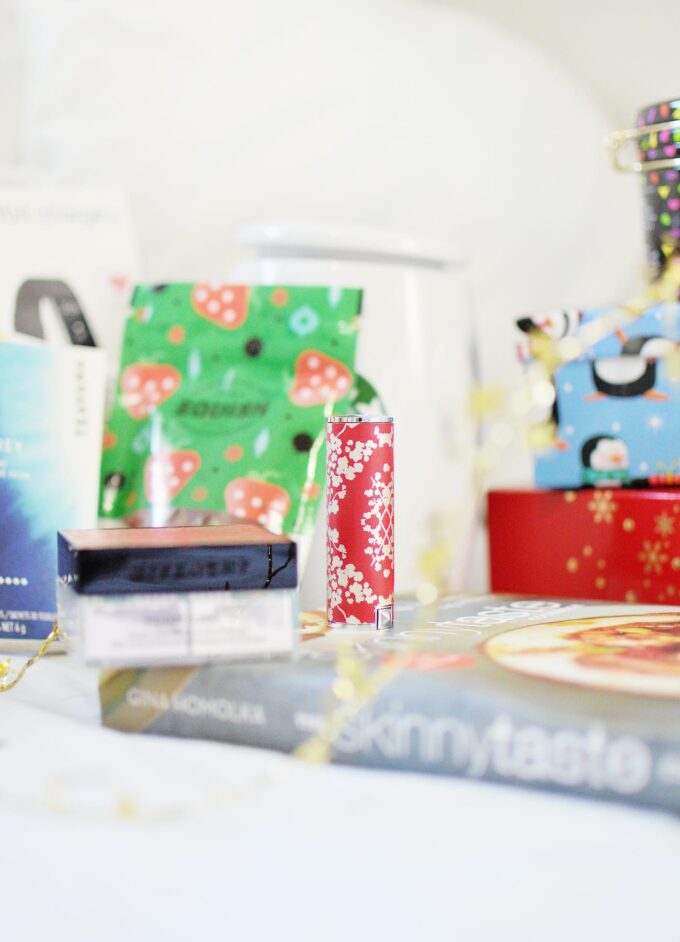 I wanted a Fitbit for some time so I went ahead and bought it before Christmas – I opted for the FitbitCharge2 ($170, available here). I am somewhat competitive so having a Fitbit was just a matter of time. The reason I included it in this post is due to the fact that my parents contributed to it, so technically it was their Christmas gift to me which was very lovely!
My sisters also gifted me a few lovely bits – I received a very lovely (yet gigantic) Starbucks gift set which included four packs of coffees, two chocolate bars, and a ceramic storage container – I'm definitely set for the new year. In addition to this self-care package, I received a few extra sweets to satisfy my sugar craving in the new including a variety of Squish Candies ($6+, available here) which I have been so obsessed with lately.
I also received my very first cookbook from my youngest sister! The Skinnytaste Cookbook by Gina Homolka ($28, available here) who is one of the food bloggers I've followed for ages. I'm a huge fan of her food blog (The Skinnytaste) and have been impressed by the flavours and variety of dishes despite using healthier ingredients like greek yogurt, apple sauce and so on.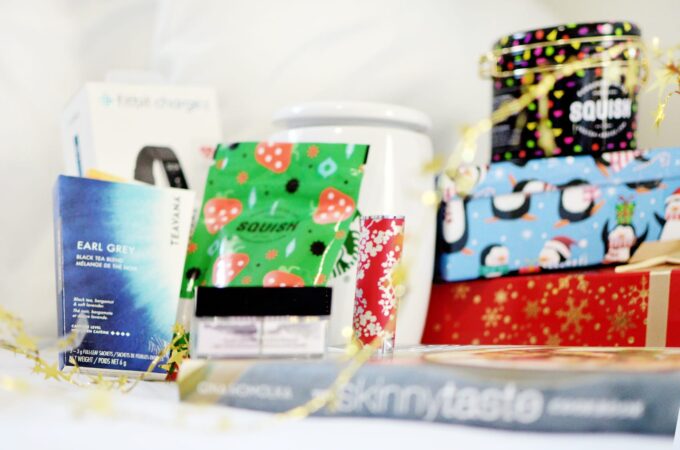 From my Beauty Bloggers Secret Santa, I received the Benefit CosmeticsGet The Pretty Started! Bronze, Blush, & Highlight Palette ($27, sephora.ca) which was absolutely lovely. She included a whole bunch of chocolates, candies, and extra goodies which definitely made for a lovely gift!
Lastly, from a few PR/beauty companies I've been incredibly lucky to work with this year, I received the new Clarins Tonic Candle ($75, available here) which has this phenomenal geranium, orange and spearmint aroma that immediately turns the home and any room you're into this spa-like environment. This candle is a lovely reinterpretation of the famous and legendary Tonic Body Treatment Oil too, making it a familiar scent to those who've used or visited a Clarins spa before! Furthermore, the arrival of January means we'll be seeing tons of new launches so I was very thrilled to see the arrival of two new Givenchy Lunar New Year 2018 Lipstick and Prisme Libre Powder with the stunning red and gold limited edition packaging!
Now it's over to you! What are some of your favourite new bits from the holiday season?