I'm not ashamed to admit that this is one of those blogger/YouTube induced purchases. Having loved the original MaybellineColor Tattoos (so much so that I haven't been able to finish them since I purchased so many backups), I wanted to get a piece of the action with the new MaybellineColor Tattoos Leather collection. It had been a while since I picked up one of these, and Shoppers Drug Mart sent me a coupon so I could BOGO on these (making them only $5.54 each!), I couldn't resist.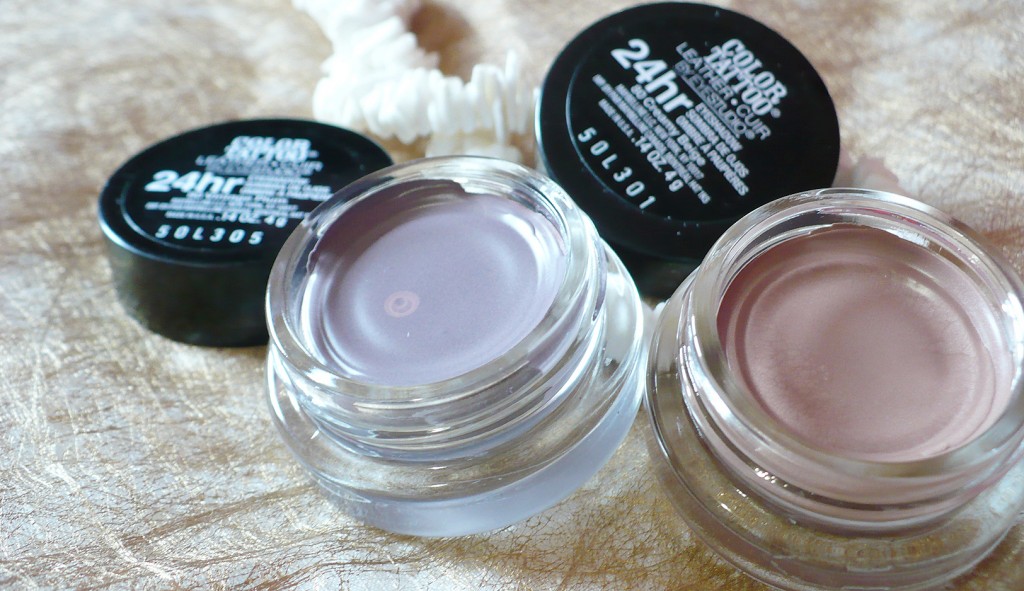 Narrowing down the shades I wanted was challenging, but in the end, I settled on something that I would use all-year round, and as boring as they are, I feel like they'll get far more use than the more "unique" or special occasion colours.
The packaging and presentation of these cream bases are identical to the original – encased in a glass pot with a plastic lid that you have to close tightly otherwise it will dry out. I picked up only two shades out of the five they had in the collection. I've not tried these eyeshadows for 24+ hours, but I've worn it, along with several other shades before, all day without creasing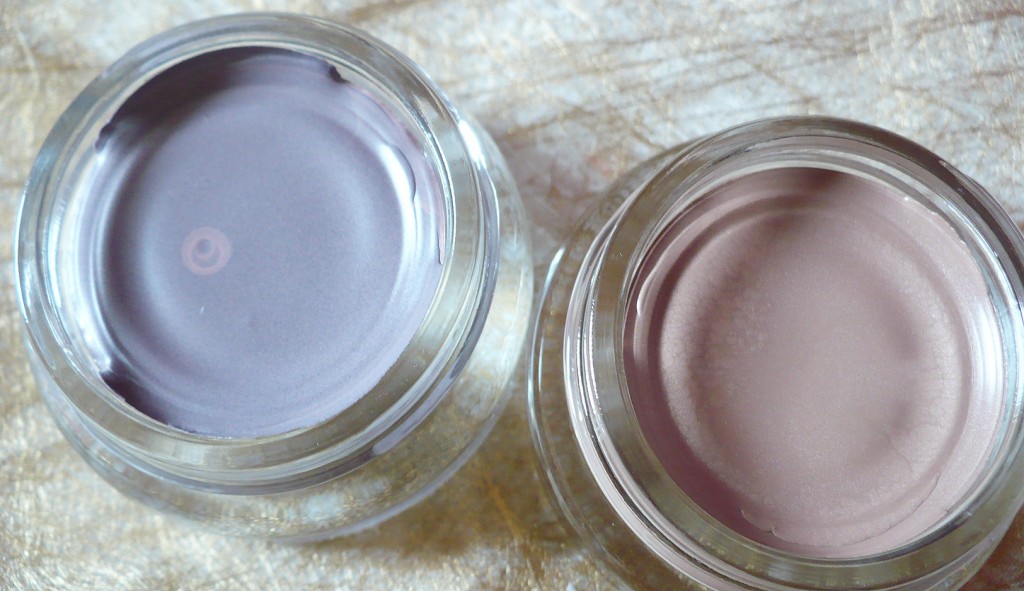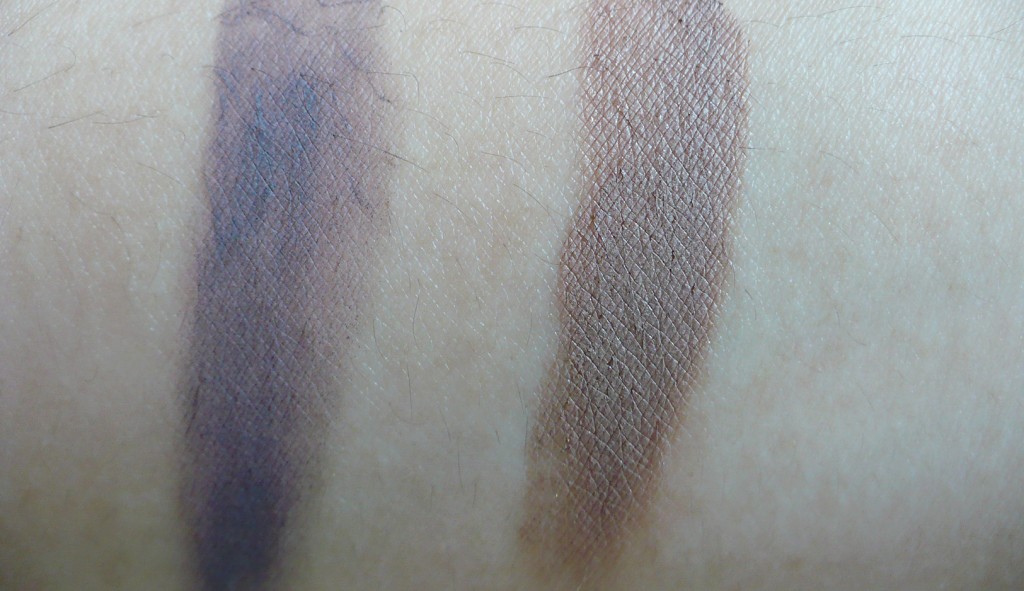 Vintage Plum is a deep, warm purple with a tinge of taupe. It reminds me a lot of how the clouds look on a rainy evening. It looks slightly dry/chalky when swatched, but it applies more evenly on the lids. It makes for a great base for a smokey eye look.
Creamy Beige is a medium tan brown – I had hoped it was going to be lighter than this (like MAC's Painterly Paint Pot), but I suppose if you sheer this out enough, it will come off much lighter than how it looks in the pan. This shade reminds me a lot of the original Bad to the Bronze without the shimmers.
Both shades are very creamy, easy to apply and blend. Once they're on, they stay put. I like to use these cream eyeshadows as bases (on top of primers) to add a little somethin' somethin' to my eyeshadow colours. I did find that the colour selection falls in the same spectrum of "smokey" shades – predictable colours for those looking for colours to enhance their smokey makeup. I wished that Maybelline could come out with more everyday shades (which I believe they did in a limited edition collection before).
These didn't apply well as eyeliners as you have to go over and layer several times to get the opacity of an eyeliner, so I wouldn't really recommend it for that use.
Have you tried the new Maybelline Color Tattoo Leather? Which ones are your favourite shades? As always, I'd love to hear your thoughts! Share with me comment section or through Twitter or Instagram!