When it comes to good quality eyeshadows, there's an abundance of choice, from both the higher end and drugstore offering. When given the choice to support a small business and an entrepreneur, I'm always very eager to do so. Combine the two, then you've got me raving after Makeup Geek, a brand launched by the talented Marlena, a YouTube guru who I've followed since 2009. Her webstore was a place I often stalked when NYX and ZPalette weren't readily accessible in Canada.
After reading what seems to be a universal praise for the quality of Makeup GeekEyeshadows ($6.99, available here), I was tempted to put in an order. When an email come around, notifying me of a 10% coupon code, I checked out without batting an eye. My Makeup Geek eyeshadow collection is comprised of eyeshadows made up from two separate orders, so there are the new shades featured in this review.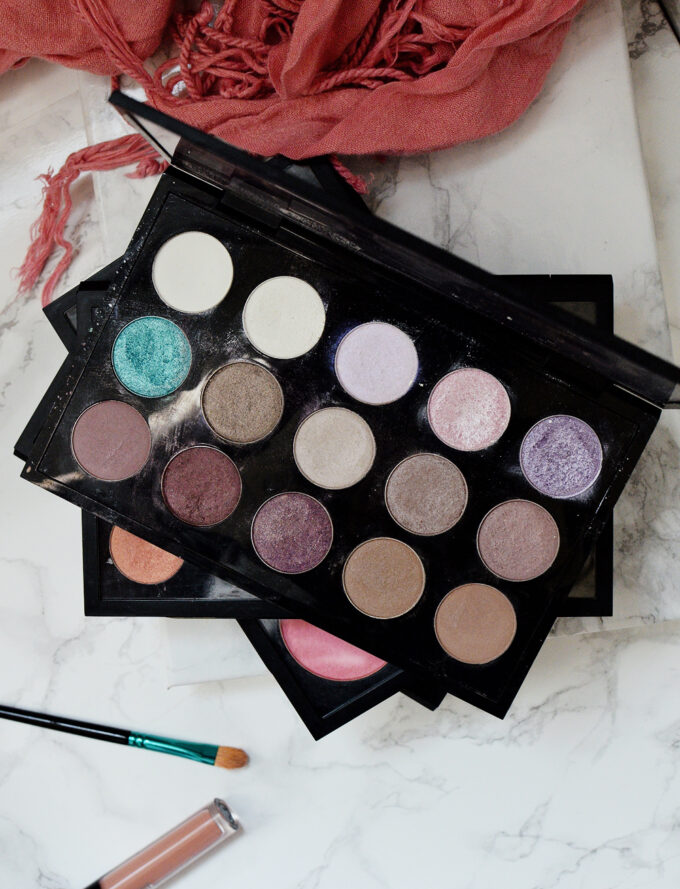 Both the Makeup Geek eyeshadows and blushes can be purchased in a pan or pot format, depending on your preference and budget. I've always preferred the pan format as it makes depotting very easy and saves a lot of space in my drawers. The pans are magnetic and easily adheres to any magnetic surfaces (i.e. ZPalette). The dimension of the eyeshadow pans is identical to the MAC ones, so they pop in easily into the older or newer MAC Eyeshadow palettes.
The eyeshadow pans arrive packaged in sleeves, similar to the ones from MAC. I believe this decision was deliberate on Marlena's part, as it makes shipping and delivery less of an issue without the bulk.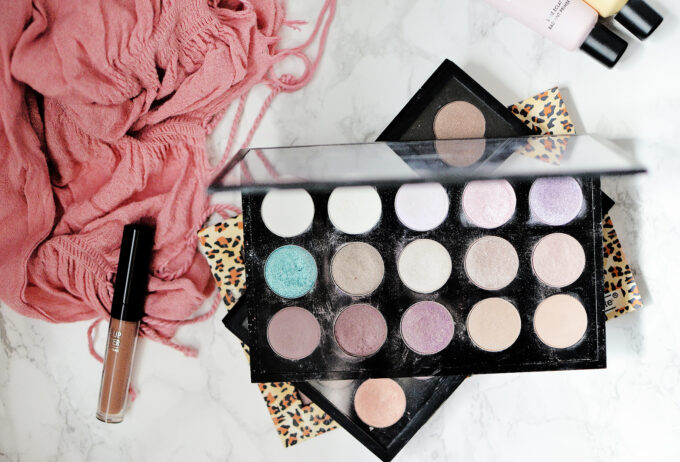 What I find unique from the Makeup Geek Eyeshadow range is that despite the fact some of the colours are meant to be dupes for MAC, they are not a 100% exact duplicate. There's just that subtle difference in the colour or finish that makes it a unique addition to one's collection. Sometimes, I find myself wishing for a colour that's just a little bit darker / lighter / more yellow-toned / more cooler toned, and I find these eyeshadows fit the bill exactly. The colour variation is very impressive, and Marlena is always adding new shades every once in a while.
The quality of the Makeup Geek eyeshadows, just like the blushes, are very impressive. They are comparable and – dare I say it? – even better than some higher end ones, such as MAC or NARS. The texture is buttery soft without a lot of fallout, the pigmentation is very impressive, and the colours blend really easily. Certain shades are almost exact dupes to a MAC shade, so here's a great place to save some money!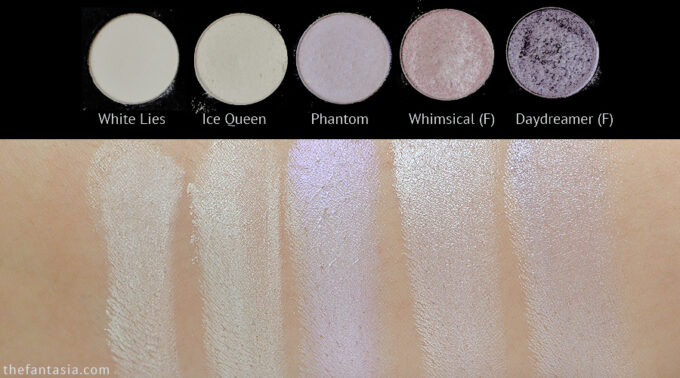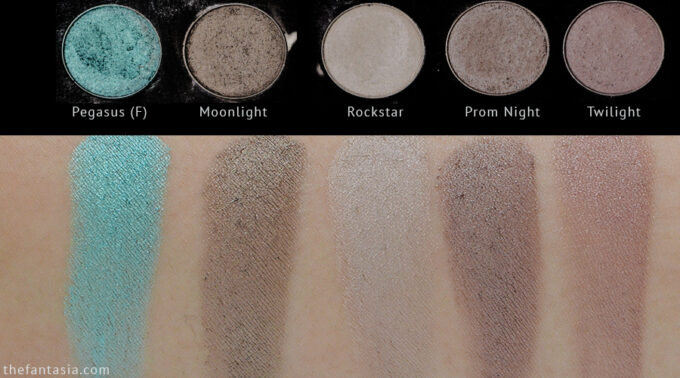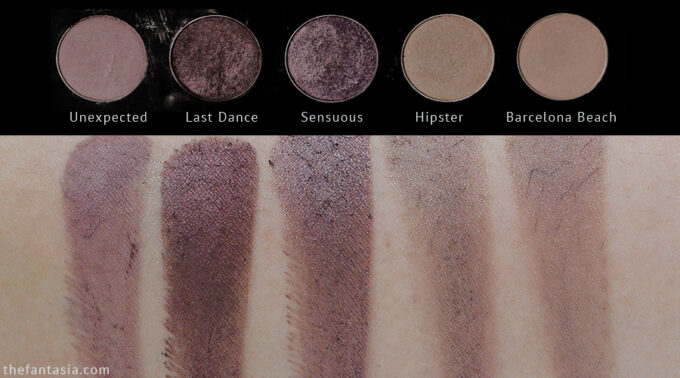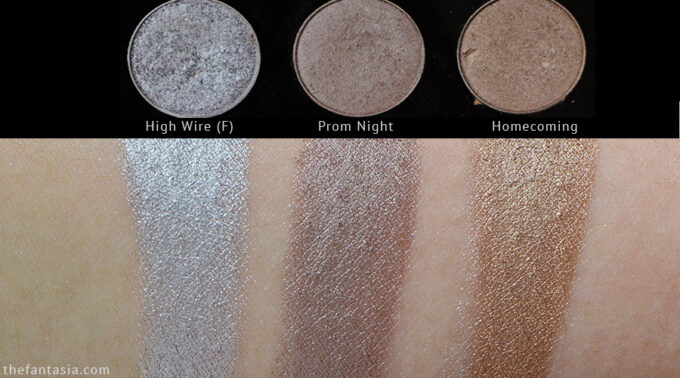 White Lies – Matte Pure White
Rockstar – Pale silver with purple iridescence
Prom Night – Pale purple with hints of grey and a shimmery finish
Hipster – Dark sand and light taupe tan with slight shimmer
Moondust – Metallic silver taupe
Homecoming – Medium brown with gold shimmer
Barcelona Beach – Medium sand shade with a matte finish
Unexpected – Light and subtle pink matte purple blend
Twilight – Pale Shimmery Muted Purple
Last Dance – Satin medium to deep plummy brown
Sensuous – Shimmery Purple with Flecks of Silver
Each shade above was swatched once without a primer! Check. Out. That. Pigmentation. I'm incredibly impressed at how little the eyeshadows cost given the quality that you're getting. There are a few MAC dupes in this collection, though my favourite is Rockstar, which is a dupe for MAC Vex eyeshadows. All Makeup Geek eyeshadows are cruelty-free as they do not test the products on animals. The formula is also talc and paraben-free!
Now it's your turn! Have you tried the Makeup Geek eyeshadows or products? As always, I'd love to hear your thoughts! Share with me comment section or through Twitter or Instagram!