Face highlighters are one of those things that I don't mind having more of. I know that I can barely finish one but that hasn't stopped me from wanting to try more colours (That shade is a smidgen lighter than what I have – I don't think I have that exact shade in my collection!) I am also very particular with my highlighters – I really cannot stand the excessive glitteriness of some brands' offerings, and anything that is leans too much to being straight out a pink eyeshadow colour (I'm look at you Tarte!) are a huge pass for me.
Make Up For Ever often knows what we need before we need them. This proves again to be the case when the Make Up For EverPro Light Fusion ($48, available here) was launched a couple of weeks ago. I didn't really think I needed a new highlighter just yet, but upon seeing a few swatches, I was sold.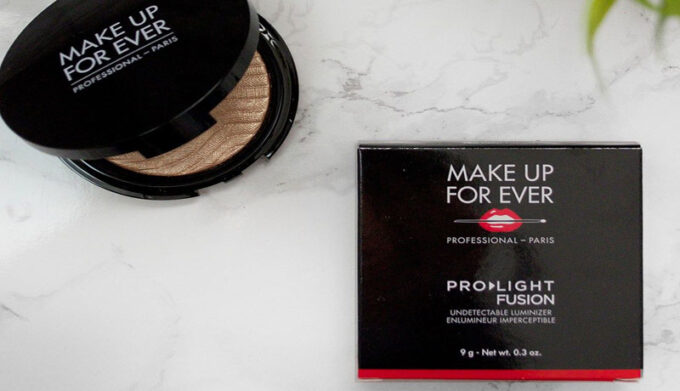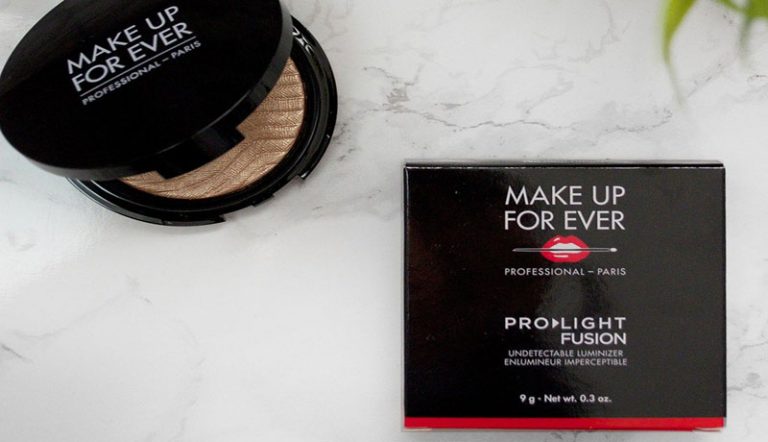 The Make Up For EverPro Light Fusion is available at: Sephora · Make Up For Ever Boutique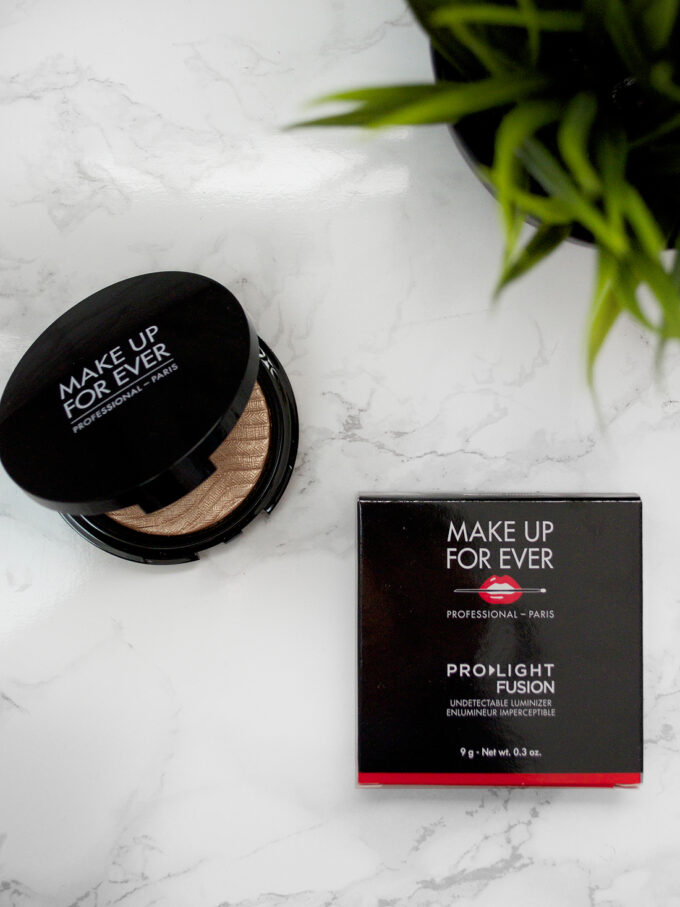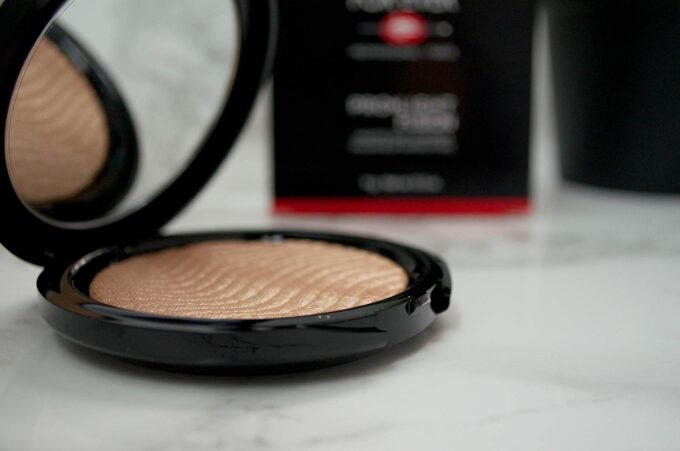 I swear I swooned slightly upon seeing the beautiful wavy, bevelled design of the highlighter. It reminds me of sandy beaches, particularly with the shade I own #02 Gold. If the name sounds somewhat familiar, it's mostly because you've seen this product before – in the limited edition release of the Pro Sculpting Duo that was launched last year.
There are only two colours in the range, a champagne pink shade #01 Golden Pink for light to medium skin tones, and #02 Golden for medium-to-dark skin. I have the original Pro Sculpting Duo with the first shade, and the new addition, #02 golden, in the new product formula. I can't compare whether the colours have changed from the old to the new, but judging from the swatches online, there isn't a significant variation/colour change.
The Makeup For EverPro Light Fusion features a soft-shimmer gel powder that creates a natural, and subtle sheen on the skin. It's not the type of highlighter that's going to give you highlights on fleek (a la Anastasia Glow Kit or Becca x Jaclyn Hill), but a natural shimmer that catches the light as you tilt your head.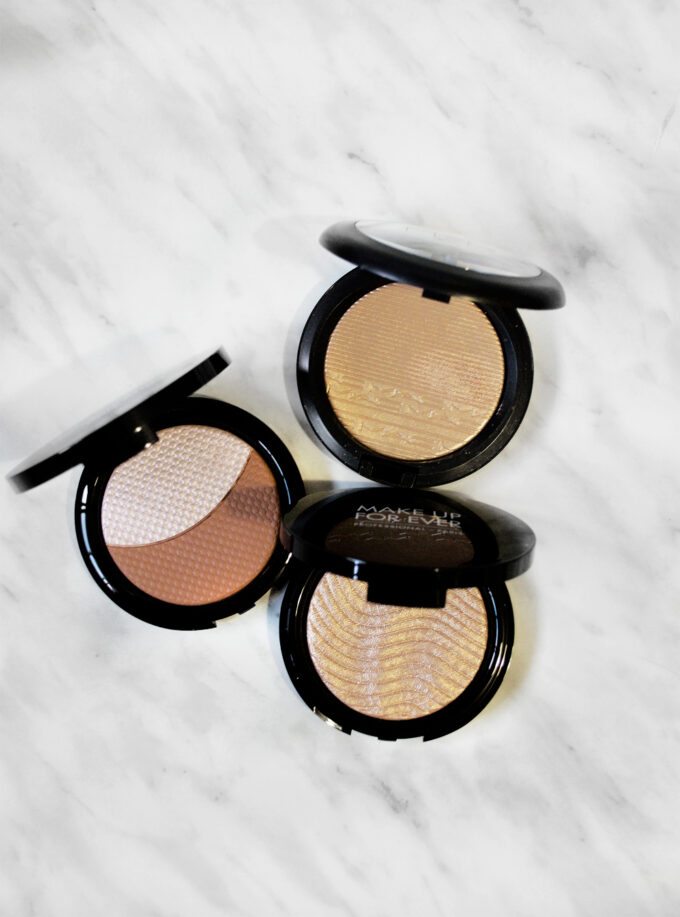 I have quite a collection of highlighters, including some of the most-hyped ones in the market from a variety of different brands, and a variety of different formats. I feel the Make Up For EverPro Light Fusion is in its own league – there isn't one that compares to it or wears as well. I love that it doesn't have any visible chunks of glitter or overt shimmers. It gives you that wet, highlight look without having to take a step back and dust off the excess. The texture is one to rave about – the cream gel formula blends so easily and is buildable depending on the intensity you want. It's smooth and buttery and the cream formula guarantees no fallout.
I started applying my highlighters with a slightly dampened brush and the effect it stunning. It creates this wet, dewy finish on the skin that's so hard to replicate. The Make Up For EverPro Light Fusion is my favourite one to use this trick with.
When I saw the shade #02 Golden, I was immediately reminded of my MAC CosmeticsExtra Dimension Oh Darling! highlighter. At a glance they look quite similar but the MAC CosmeticsExtra Dimension Oh Darling! is slightly more yellow compared to Make Up For Ever's #02 Golden.
On my NC25 skintone, I can wear both colours well. I prefer wearing the Golden one during the months that I'm just a tad bit darker as it blends so much better.
Swatches

The new Make Up For EverPro Light Fusion is a pricey investment but the subtle highlight is perfect for anyone who finds the current line up of popular highlighters to be too intense, or to over-emphasize imperfect skin texture. The natural, subtle finish makes this a huge win for me. I've gotten quite a bit of compliments when wearing this even though it's not a colour I normally gravitate towards.
---
Disclaimer:
This post features product(s) provided for editorial consideration. All opinions are my own. For more information about my review policy, please
click here
.
---