The holiday season is honestly the most magical time of the year – the festive mood, infectious feeling of happiness, and cozy feeling from family get-together means that it's the one season I look forward to the most. Despite being heavily commercialized, I think the creativity and constant "battle" between brands trying to outdo each other and their past creations mean that holiday offerings are something to truly look forward to!
I've recently been getting back into the MAC Collections, and it wasn't long before the Magic of the Night collection caught my eyes. Truth be told, it has been a very long time since I am obsessing over the variety of new products, gift sets from MAC Cosmetics. It's one of those relationships that can be a huge hit and occasional misses. Especially with churning out 10+ collections a year, so it can actually be really hard to keep up!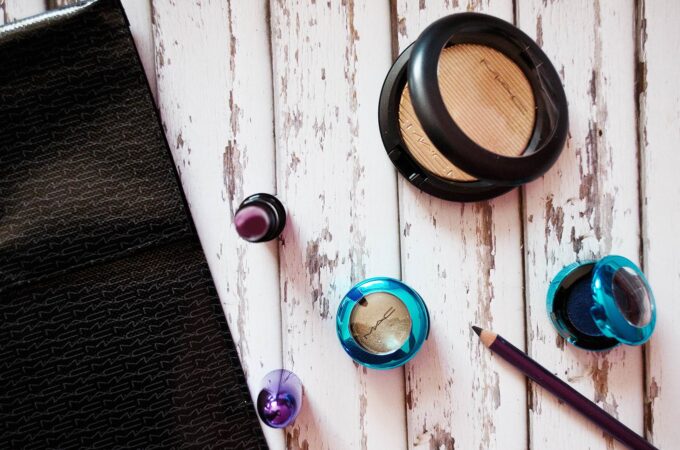 I'm a sucker for deep jewel hues, and the colour combination from the Magic of the Night collection just hits all the right notes and screams magical holiday to me. Fortunately, I have a work party coming up where I can rock these colours entitled "Frost Yourself" in bling and diamonds of course! Look out world!
The Magic of the Night collection is a big one and I only have a few select pieces to share with you but I think it's a good introduction to the entire collection and should give you a good idea of the lovely colours featured in this collection.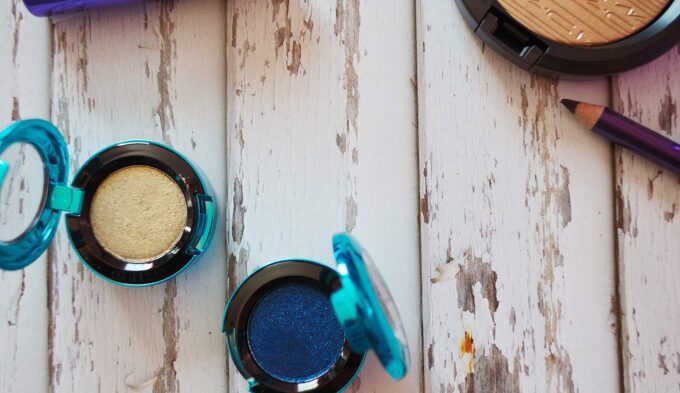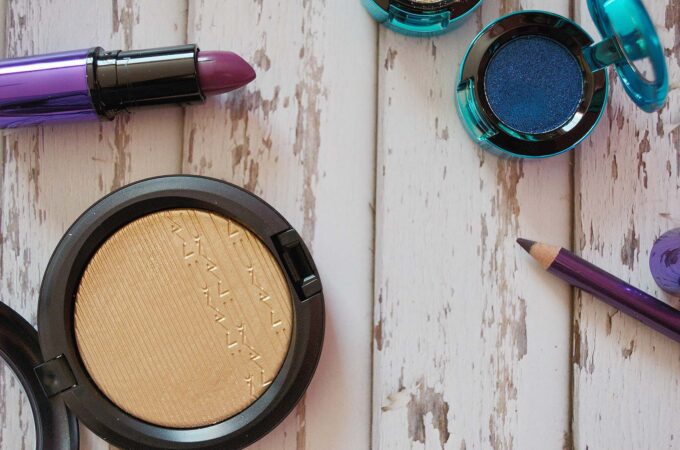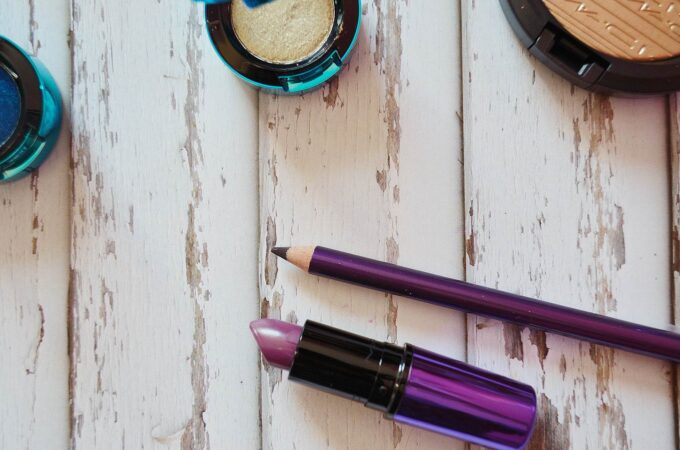 In my opinion, if there is only one item you should get from the variety of products I have to share with you, it would be the Colourdrenched Pigments ($22, available here) which, like the name implies, is an explosion of intensely pigmented colour that adds that perfect oomph to your entire look. Once you look at the swatches below, you'll see what I mean!
Temptalia gave the Colourdrench pigments a poor review, particularly on two of the colours I have here. Not sure why, because dang… when used yet it's all kind of beautiful and it's making me feel things! Just wait for the swatches!
A second runner up of favourite products would be the Extra Dimension Skinfinish in Oh Darling ($33, available here) which sold out so quickly online, so you know that it's a favourite amongst many. The only reason you might want to skip this is only if you already have the Whisper of Gilt highlighter from the previous Extra Dimension collection as they are very, very similar.
I can't truly choose between the lipstick and lipliner as I am obsessed with both formulas as you can probably tell from my raves and previous reviews of the various MAC Products I own. Both colours are new to my collection, and I'm not one who would or could easily rock deeper shades, but here's to trying!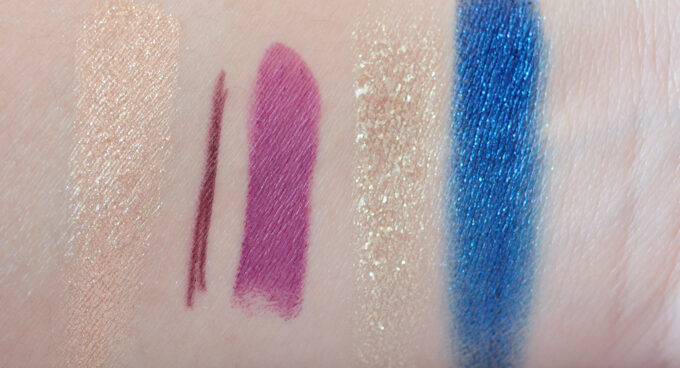 I plan to do a more in depth review of the products, so let me know which ones of these you're most interested in seeing first! The Colourdrenched pigments are currently my favourite pieces from the collection so look out for the reviews on that soon!
What do you think of the MAC Magic of the Night Collection? Any pieces that stand out to you?
---
Disclaimer:
This post features product(s) provided for editorial consideration. All opinions are my own. For more information about my review policy, please
click here
.
---