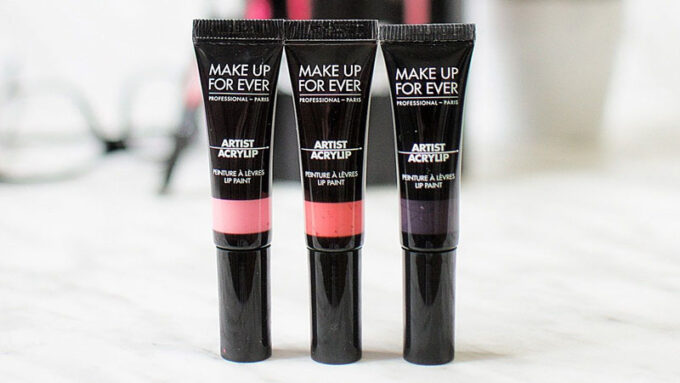 Liquid lipsticks dominated 2016 – it seemed that every brand was launching their own version of it. Recently Make Up For Ever released their own version of liquid lipsticks which should make you very excited! The new Make Up For EverArtist Acrylip ($29, available here) comes in 10 vibrant shades in a squeeze-tube packaging with a sponge-tip applicator.
I have and always am a huge fan of new Make Up For Ever releases – I am rarely disappointed by their launches. Whenever I'm having a bad skin day or need something in a pinch that I can absolutely rely on to give me the perfect finish with as little effort and thought as possible, Make Up For Ever is my go-to brand. Make Up For Ever bucks trends when it comes to their releases and while one can never predict whether they're going to join in the "it" trend of the moment, they rarely disappoint.
The Makeup For EverArtist Acrylip is available at: Sephora (in-store) January 2017 and is now available on sephora.ca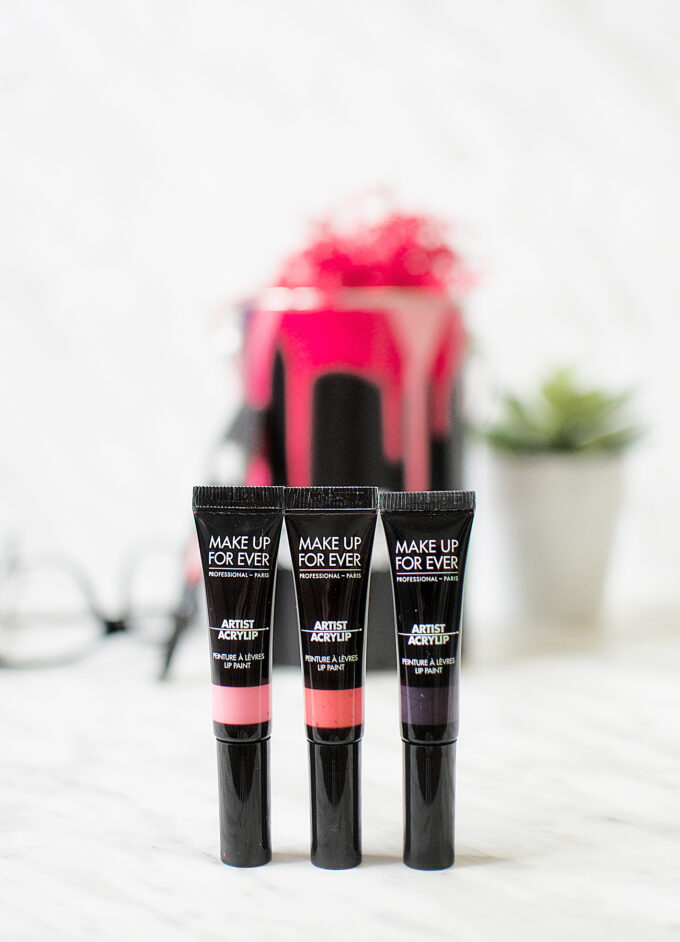 The new Make Up For EverArtist Acrylip is inspired by the intensity of acrylic paint. Dany Sanz, the creative director of the brand, is an artist at heart and these new releases draws its inspirations from an artist's toolkit. It's a formula that's always worked for the brand and it continues to inspire me!
Make Up For Ever Artist Acrylip | Application & Packaging
The Make Up For EverArtist Acrylip range consists of ten shades. The formula is blendable, and non-sticky, making these the perfect winter lip products (because who likes having their hair stick on their lips). You can create a soft colour by using less or build to achieve an intense colour and shine.
The slanted oval cushion tip is very similar to the Too FacedMelted Lipsticks and makes application a breeze. The oval cushion makes it easy to apply the product precisely although you might need a brush or a lip liner for the darker colours to prevent feathering and smudging. With the lighter colours (i.e. #301 and #200), a lip liner wasn't necessary and smudging wasn't very obvious. I do find that the applicator (or your fingers) is absolutely necessary to spread the product over the lips since just dabbing your lips together is not very effective at applying the product evenly.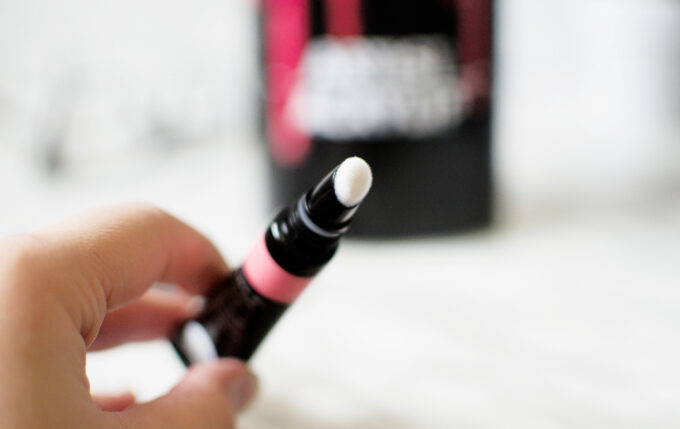 You can achieve two shiny finishes with the Acrylip and here's a quick guide on how to achieve them.
For a soft colour and shiny finish: the brand recommends using one drop of the Acrylip in the centre of the lip and blending outwards
For an intense colour and shiny finish: the brand recommends lining the lips with the Aqua Lip Lip Liner ($24, available here) and apply 3-4 drops of the formula before blending outwards.
Make Up For Ever Artist Acrylic | The Formula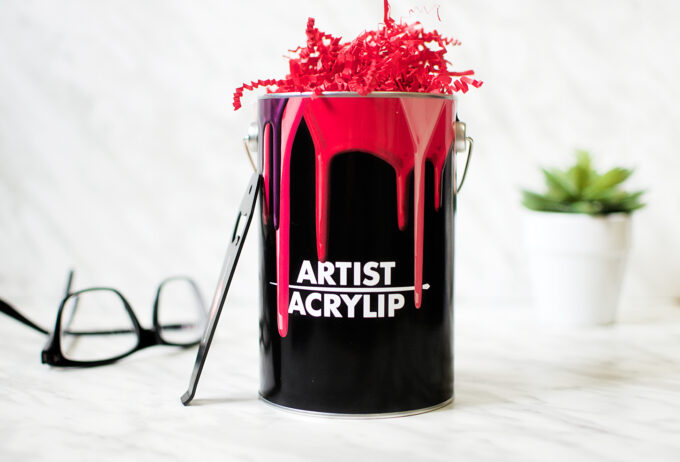 The formula is lightweight and doesn't feel like it's there once applied. I didn't have much issues with feathering and patchiness throughout the day except for the darkest shade #600 which feathered around the corners of my lips. Additionally, the colours can be mixed together to create a custom shade. I highly recommend using a lip brush to combine the colours otherwise you would ruin the cushion applicator.
It doesn't settle into the fine line of your lips and feels sufficiently hydrating that I can forego the lip balm – a rarity for me to do in the wintertime. The wear is a bit more high maintenance than a regular lipstick, especially because the colours are so pigmented and bold. If these are more subtle, I wouldn't have as much of an issue with wearing them on a daily basis.
Rather than drying completely matte, the Makeup For Ever Artist Acrylic has a nice glossy stain and leaves a subtle stain which lasts a few hours before needing to be re-applied. The packaging makes it extremely easy to travel with.
Make Up For Ever Artist Acrylic | Swatches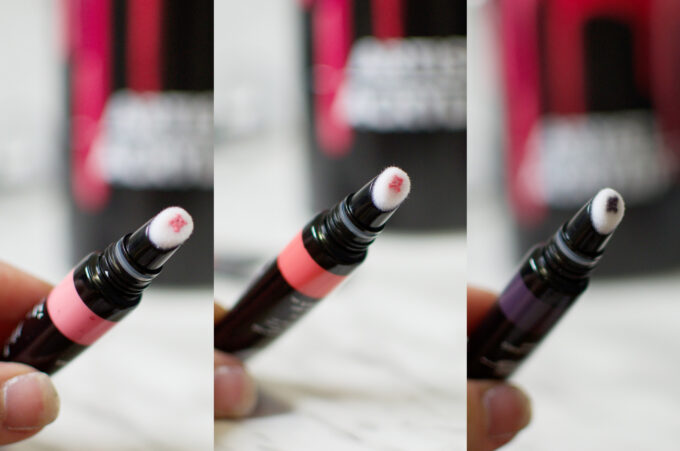 I have 3 shades to share with you today:
#200 Candy Pink is a cooler, almost neon pink that became a surprise favourite
#301 Poppy Orange: lighter orange that leans a little bit more peach in real life.
#600 Dark Purple: The "artist" colour, this shade leans almost black with more than one drop. It is slightly warmer when applied lightly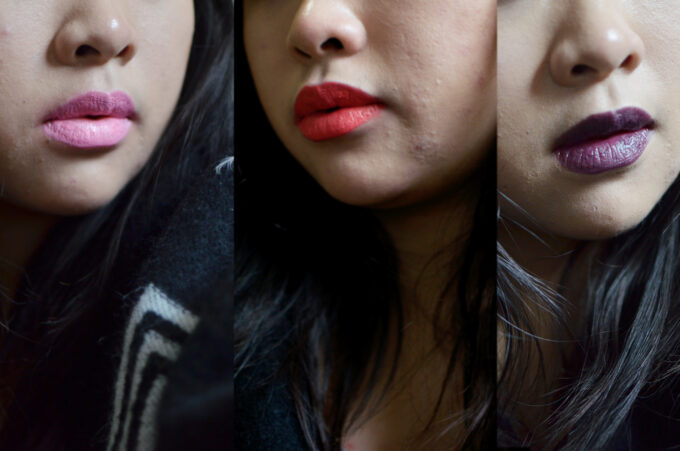 Overall, all three colours are creamy, smooth and apply evenly without too much of a clean-up afterwards. The colours almost melt on the lips without being heavy or slippery. The colours are immediately opaque with just one drop and wear well. Surprisingly, my favourite shades were #200 Candy Pink and #600 Dark Purple which despite being such a bold colour on opposite ends of the spectrum, were something I looked forward most to trying!
Do you like liquid lipsticks? Would you give the new Makeup For Ever Artist Acrylic a try?
---
Disclaimer:
This post features product(s) provided for editorial consideration. All opinions are my own. For more information about my review policy, please
click here
.