Who doesn't love a MAC Cosmetics haul? There was absolutely no reason for me to spend money on any new MAC Cosmetics stuff, but I'm a beauty blogger, and I readily admit that I have an unhealthy obsession with beauty products, so I won't waste any more lines to justify this haul, but jump right into it instead.
MAC Lipsticks are always on the top spot on my favourite/repurchase/must-have list. The formula, colour selection, variety of finishes, they are simply a beauty addict's dream. This time around, I've only purchased the shades I've been holding out for the longest time for: Vegas Volt and Shy Girl.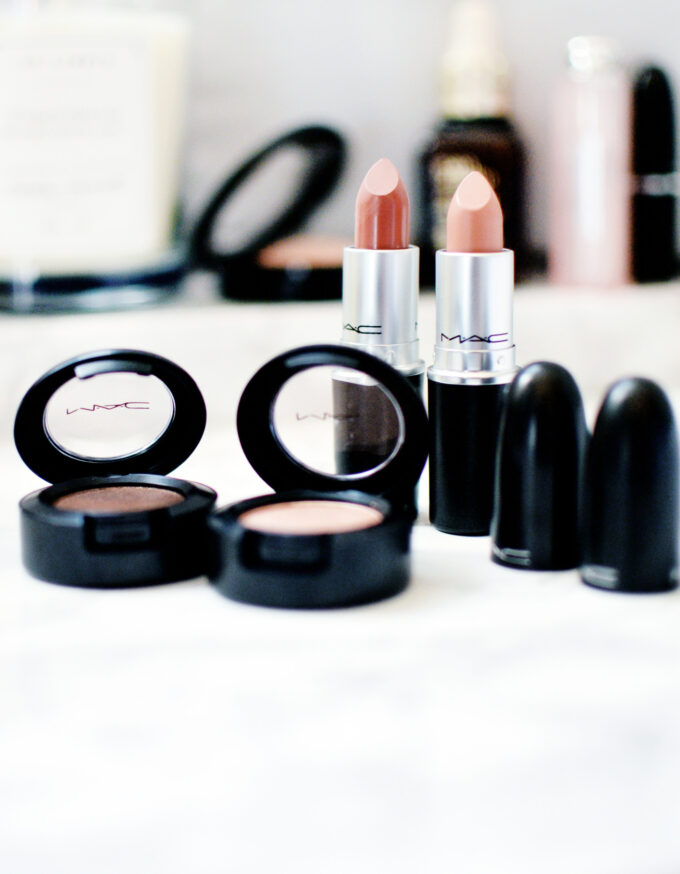 Vegas Volt is described as full power coral with an amplified creme finish. This shade is totally out of my comfort zone as the amplified creme finish just adds to the vibrancy of the colour when applied on the lips. It does come off a little too bright and a little unnatural when I'm slightly more tanned but applying it over a clear lip balm will tone down the brightness and make it more suitable for everyday wear.
Shy Girl is described as a creamy neutral coral beige with a cream sheen finish. This shade is dream and perfect everyday lip colour. It is the perfect mix and balance of pink and beige and looks incredibly natural-looking on my NC25 skintone. Just so you know how much I love this colour, I have already purchased my second tube of the lipstick!
The last item I bought is the MAC Eyeshadow in Matte2 formula (MAC's own matte eyeshadow range) which is amazing if you have not tried it yet. My favourite shade of the bunch is Blanc Type, but I wanted something that will be easy to wear, and get a lot of use, so Brown Script seemed to fit the bill nicely, so into the cart it went.