When it comes to fragrance, I tend to stick with what I know best, and what has been a staple that's worked for every occasion. My current go-to and all-time favourite is the D&G L'Imperatrice which was discovered by my younger sister and since has become both our everyday scents!
I tend to avoid getting into the hype of new perfumes, and tend to avoid perfume vial samples at Sephora because I get far more utility out of the skincare / makeup samples that they provide. However, the only exception I'll make for this is for any sort of variation of the original fragrance.
One classic fragrance that has stood the test of time and have come out with numerous extensions that lived up to the original is the GivenchyVery Irresistible Fragrance ($84-98, available here). The scent was initially created as an homage to the Givenchy House's early days, the original fragrance oozes elegance and sophistication that all French women (and men too!) seem to embody and have an abundance of in their veins.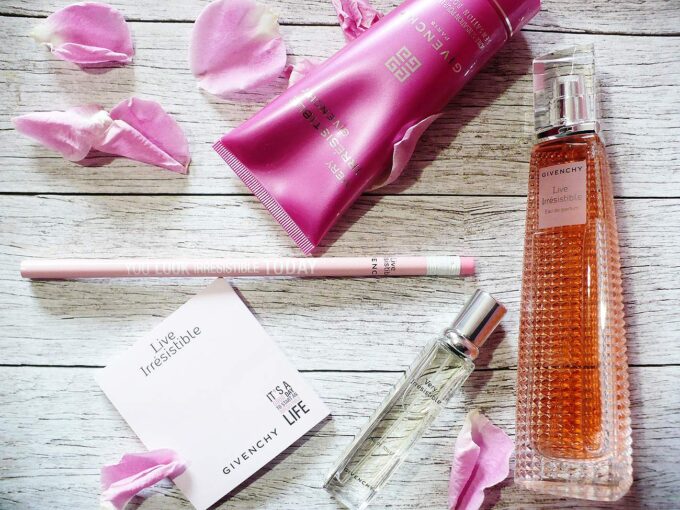 I love the GivenchyVery Irresisitible Eau de Toilette which has the perfect balance of floral and spicy resulting in the most pleasant, feminine, and sophisticated sexy for those who are difficult to please. Needless to say, I was very curious about the new range of extensions that has hit the market since!
Ever since the lovely Amanda Seyfried (our favourite gal from Mean Girls!) was named the face for the GivenchyLive Irresistible Eau de Parfum ($114, available here, The Bay), I couldn't wait to experience the scent and see the fragrance that she will be representing. Although it seemed a little outside of the box and even a bit of a wild choice for the couture house at the time, one can't deny that the partnership/association has been beneficial for both – Amanda's upbeat personality brings the brand to the younger set and embodies that joie de vivre attitude that is so typically French! Plus, who want to have a BFF like Karen in Mean Girls or want to go out for coffee with Savannah in Dear John? My point exactly!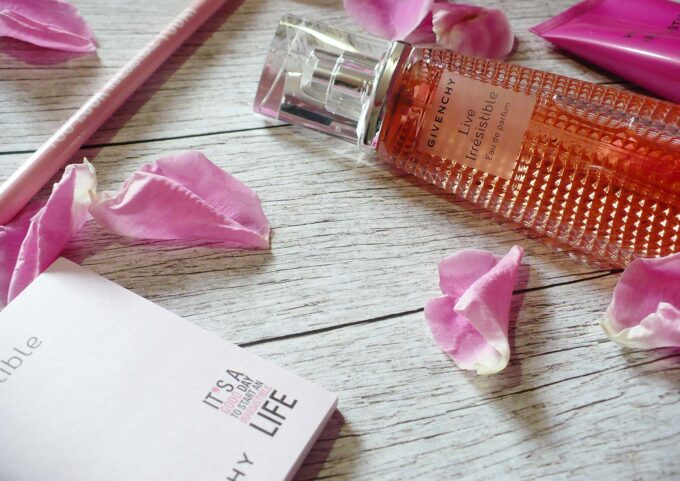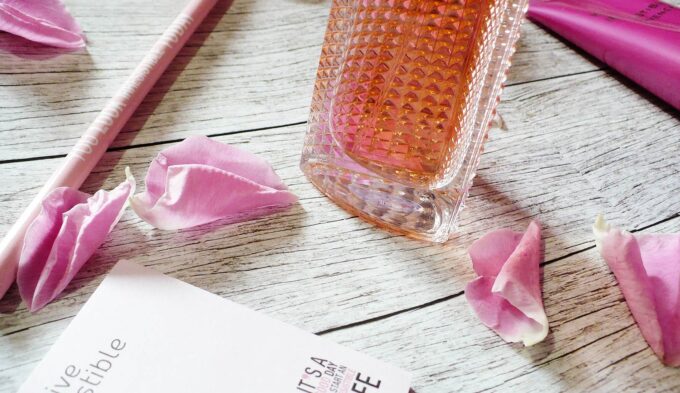 The new limited edition Live Irresistible Fragrance ($114, available here, The Bay) truly embodies the fun-loving, confident, and sophisticated woman who brings a smile everywhere she goes. If I could describe this scent in three words, it would be: 1) feisty, 2) charming, and 3) authentic. Encased in a fun coral shade box with the same shade of juice and a unique studded packaging, this one particular variation of the original Very Irresistible will leave you smiling after wearing it. The fragrance combines fruity notes (think pineapple, citrus infused with rose) and layered with allspice, amber, and musk to give it a slight spiciness to the overall youthful, and elegant feel of the fragrance. In my mind, I would have never envisioned pineapple as an ingredient to any kind of perfume concoction, but it blended beautifully with the remaining notes to give it that exotic yet delightful smell.
I've found that this particular range of Eau de Toilette/Parfum from Givenchy to be incredibly long-lasting – I can put on a jacket weeks after I spray it and can smell the lingering pleasant scent of the fragrance! This is highly impressive as most fragrances tend to disappear on me within a couple of hours (I'm looking at you Marc Jacobs' Daisy!)
I still find it difficult to be convinced by variants of original fragrances but I think I can safely say that this is one of the few that's really met and exceeded my expectations. The original fragrance remains one of my favourite fragrances for special occasions like a date night or fancy evening, and Live Irresistible brings the feisty and fun side
Have you tried the Givenchy Live Irresistible? What do you think of the bottle design, and notes of the Givenchy Live Irresistible Eau de Parfum?
---
Disclaimer:
This post features product(s) provided for editorial consideration. All opinions are my own. For more information about my review policy, please
click here
.
---