The French can convince me to buy pretty much anything. And personally I feel there's always something new to discover with every trip to Paris. Being one of those people who really splurge when traveling to the land of love, I can confidently say that the French have an affinity for the finer things and they don't care where it's sold.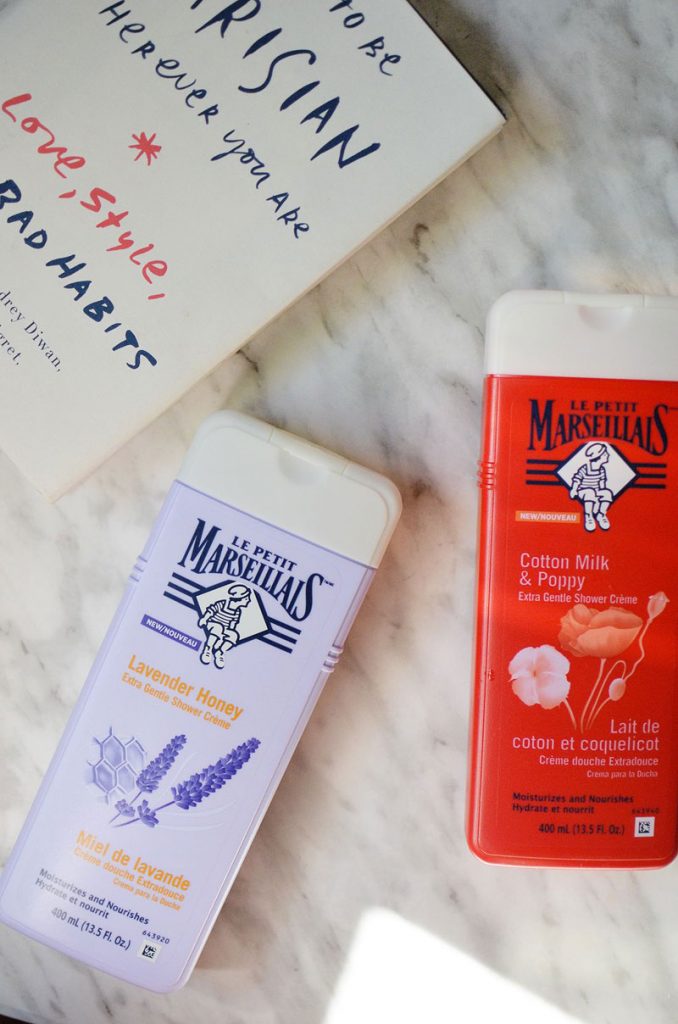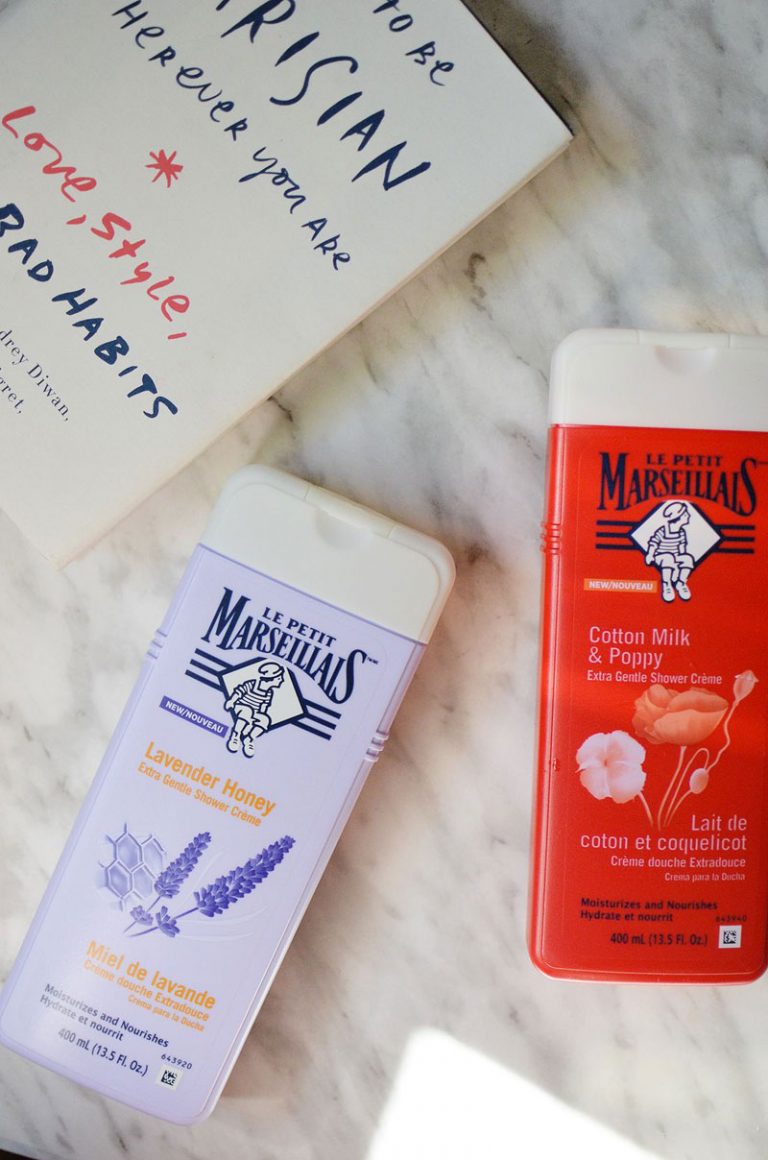 Take the famous French pharmacy for example – a rite of passage for every beauty-loving visitors to Paris. No trip is truly complete without picking up a bottle of Bioderma's micellar water, or Embryolisse face lotion. As a tourist, I always find myself wondering how is it that the French seem to know what's best and it continues to surprise me that you don't have to look any further than a local pharmacy or grocery store (which is as common in Paris as Tim Hortons here in Canada – or Starbucks in the US, whichever you prefer).
Like Bringing home a Piece of France
Le Petit Marseillais is France's #1 leading soap brand with its product used in nearly half of the country's household. The line was born in the 1980s in the South of France and has recently made its way across the Atlantic to North America.
Currently available in 20 other countries worldwide, an astute visitor to Paris might have spotted the brand on their trip to the local grocery store. In its North American debut, Le Petit Marseillais brought over five delightful scents of body washes, available at mass and drug retailers like Walmart, Well.ca, Rexall and Shoppers Drug Mart.
There are five scents to choose from the Le Petit Marseillais body wash range. Retailing for $4.99-7.99 and available in 400ml bottle, the experience is akin to bringing a piece of France home with you. The five scents aren't your regular aloe, vitamin E, or shea butter concoction – the scents are inspired by ingredients that naturally grow and are found in Provence. They are:
Orange Blossom Extra Gentle Shower Crème Body Wash
White Peach & Nectarine Extra Gentle Shower Crème Body Wash
Vanilla Milk Extra Gentle Shower Crème Body Wash
Lavender Honey Extra Gentle Shower Crème Body Wash
Cotton Milk & Poppy Extra Gentle Shower Crème Body Wash
Le Petit Marseillais – The French Knows What's Good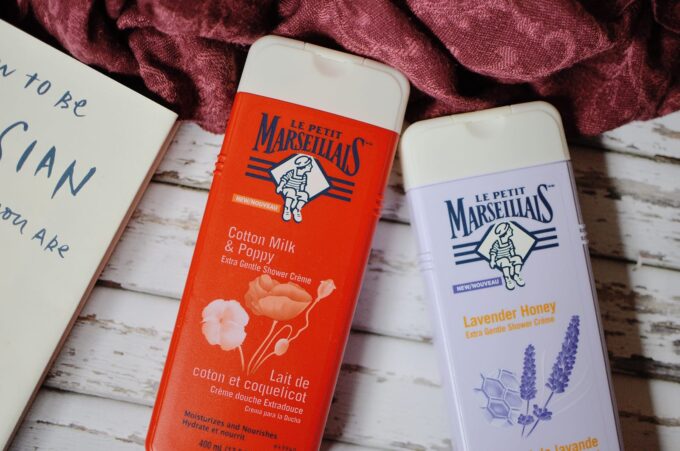 At this point, I think most of us can agree that the French really know what's up. The Le Petit Marseillais feature pH-neutral formula that your skin is not stripped of moisture. I have the Lavender Honey and Cotton Milk & Poppy scents which I've enjoyed using lately. The scent is subtle and never overpowering – there's nothing more un-French than obnoxiousness – and this range certainly exemplifies that. I almost don't want to use lotion when I'm out of the shower because I don't want to lose the leftover scent on the skin!
We're not really in the dead of winter yet so I can't speak of the efficacy of the pH-neutral formula. I do notice that skipping the body lotion afterwards hasn't dried out my skin as much as it might have. So far so good!
When can we see more?
Trying out Le Petit Marseillais felt like being back in Paris. I really hope we'll be seeing more of the brand in Canada. A quick Google search revealed body lotion, balms and solid soaps as part of the range. I'm very keen on turning my bathroom into a mini Paris sanctuary so I hope we'll be seeing more of Le Petit Marseillais soon!
Now it's over to you! Have you heard or tried Le Petit Marseillais? Any favourite scents you want to try out first?
---
Disclaimer:
This post features product(s) provided for editorial consideration. All opinions are my own. For more information about my review policy, please
click here
.
---