The brand Kenzo has become synonymous with its best-selling fragrance, Flower – a distinctive, and whimsical creation that withstood the test of time. Originally released in 2000, "Flower" went on to become one of the best selling fragrances in Europe (Source).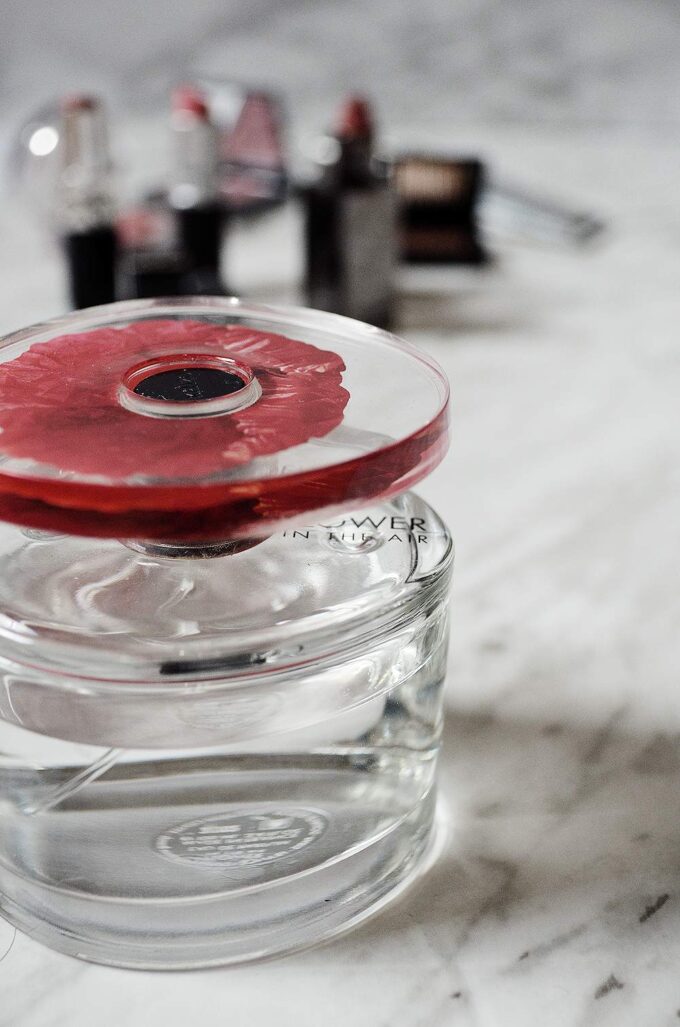 KenzoFlower in the Air is an addition to the "Flower" fragrance collection. It stood out to me for its unique bottle design, and dainty floral scent. I am not usually keen towards floral scents, preferring woodsy, musky scent instead, but this one is an exception. I've always found it hard to review fragrances on the blog since it's not something that I can describe easily online. On top of that, everyone's body chemistry is very different so what works for one person may not necessarily work for others. My belief is that only fragrances that I deem to be "outstanding" gets its own recommendation post so that you can check it out for yourself.
KenzoFlower in the Air is a fresh, airy, light scent that you should have on your radar for the spring/summer season. It is a very well-balanced scent – perfect for office wear, and equally suited for a night out.
Kenzo Flower in the Air: The Fragrance & Inspiration.
In 2013, Kenzo has a new dream for its emblematic flower. What if the poppy previously planted in the city, could now rise into the air? It would blossom the sky…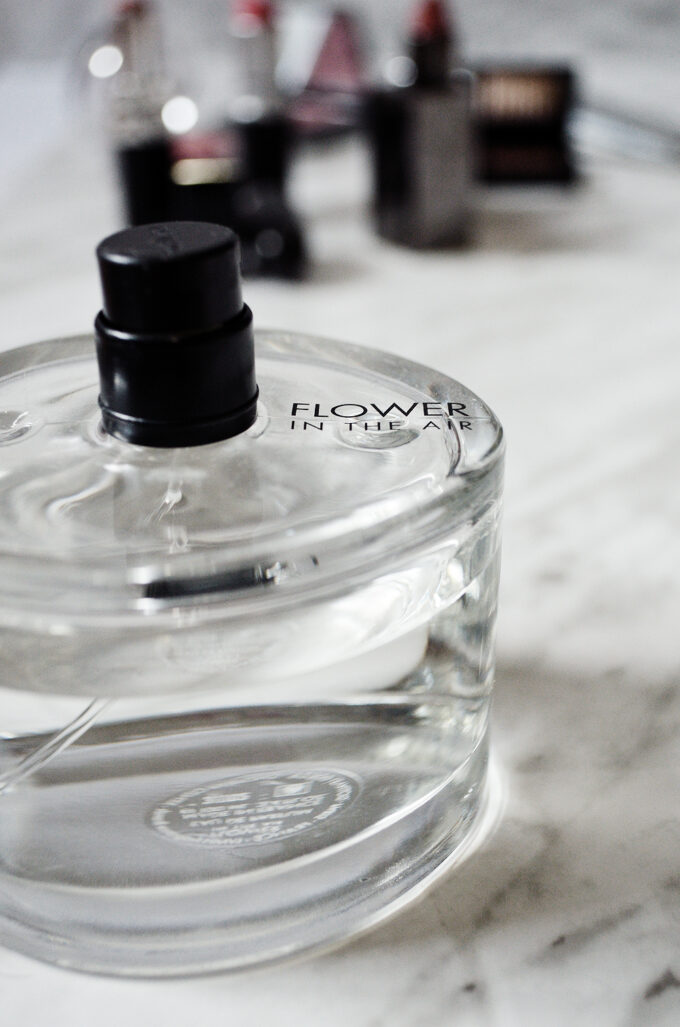 The KenzoFlower in the Air is a new fragrance creation inspired by a featherlight poppy: an exceptional floral. At its heart is the quintessence of flowers – dazzling rose, magnolia, gardenia – which unfurl in an ultra-feminine, fresh breeze. Punctuated by raspberry and pink pepper, softened by white musk. The new KENZO dream blossom the sky free poppy perfume of an aerial flower for a beautiful world.
Notes: Bergamot, Pink Pepper, Rose, Cedarwood, Musk.
Style: Feminine. Fresh. Poetic.
Available exclusively at Hudson's Bay starting on March 17, 2014; 50mL ($92), and 100mL ($119)
---
Disclaimer:
This post features product(s) provided for editorial consideration. All opinions are my own. For more information about my review policy, please
click here
.
---