Believe it or not, despite being a beauty blogger, I don't own a curling iron as I've never been able to do a proper "beachy wave" properly. I dislike most sea-salt spray as they create that awful-looking crunch and strands that look stuck together as opposed to that effortlessly tousled look.
That and the fact that hair volume is rarely an issue for me means I don't always go out of my way to find the next best hair volumizer in the market.
But some days, after over-ironing my hair, it just looks flat. Villain-like flat. This is why I need a bit of oomph, and some texture to add some life to it that doesn't look fake or overdone in the morning.
I've never had much luck with volumizing hair products – they're too greasy, gritty, or create an unnatural-looking "over-pomade" look which is hardly the best thing to look like in the morning.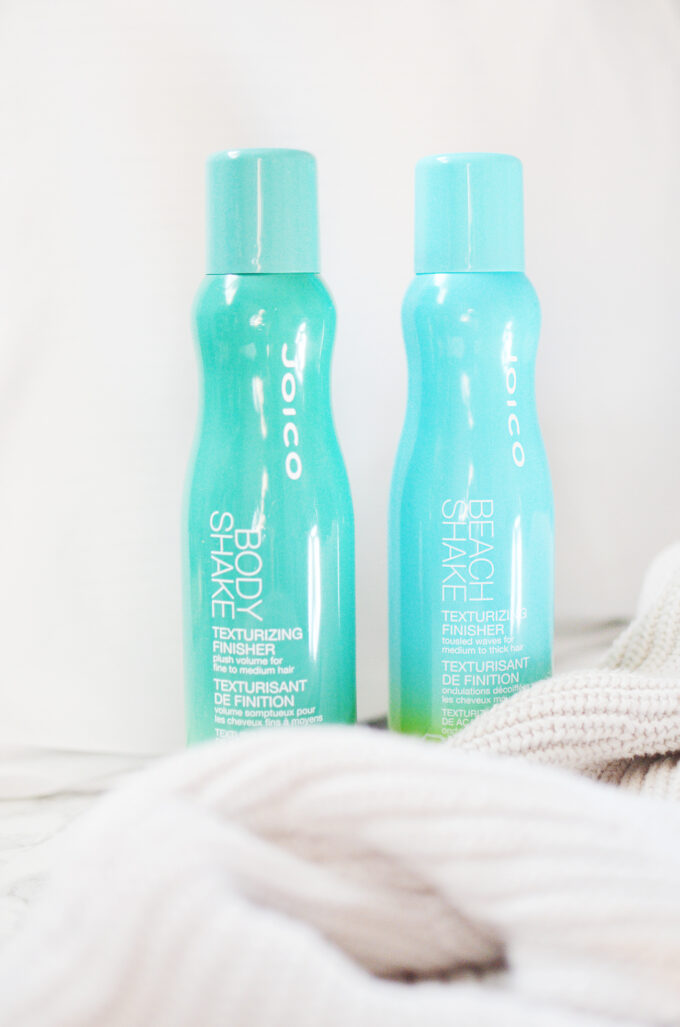 Just in time for Spring, I heard that Joico has two new hair volumizers out – aptly grouped as the Joico Shake Series – I was keen to give them a try. Anything affordable that could deliver first-class results is always very welcomed and I've heard only good things about Joico which is why I'm excited to give it a try.
The JoicoShake Series are two dry-styling texturizing finishers. What this means is that this range of products is applied on dry hair for styling and texturizing which is something of a time-saver, considering most hair styling products work with wet hair.
There are two products, the Beach Shake, a shortcut to achieving that beachy-haired look without the moolah spent, and the Body Shake to give hair more fullness and volume.
Joico Body Shake



The other product in the "Shake" series is the Body Shake which adds more volume and plushness into the hair, creating some fluidity and fullness that works best for thin to medium hair. Similar to the Beach Shake, both have a spray format which helps with preventing over-applying the product and keeping the hair from getting weighed down.
For the Body Shake, you get a more floral-based scent – orchid, freesia, and lily of the valley creates that garden-y, Spring-like smell that just reminds me so much of the Spring and Summer seasons! Similar to my dry shampoo, the Body Shake also absorbs oil in the hair and helps protect the hair from humidity.
Joico Beach Shake




As the name implies, the Joico Beach Shake is your shortcut to achieving that beachy-wave look without the curling iron or styling wet hair and waiting for it to dry naturally.
Simply spritz generously, starting from the bottom layer and from the ends of your hair, working upwards, crunching sections to create that beachy wave, and work your way up to the top layers. The Beach Shake is recommended for those with medium-to-thick hair.
The formula is infused with beeswax, coconut oil, and sunflower seed oil which keeps the hair sufficiently hydrated while achieving that natural-healthy tousled look. The smell is incredible – pineapple, pomelo, coconut, and berries are infused together to create that vacation vibe in a spray bottle! Smells like a vacation in a bottle!
Thoughts on the Joico Hair Shake Series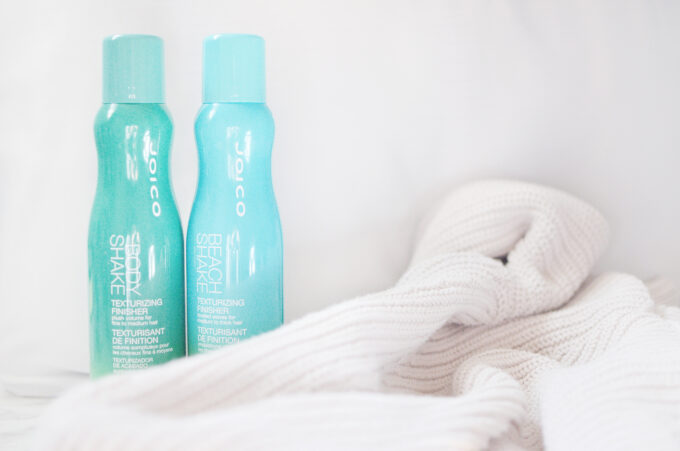 I really like that both products come in a spray format which I think makes a huge difference when it comes to the final result. I'm pretty lazy when it comes to styling my hair, and in the morning, I'd just like to have enough texture and body that doesn't have to look too perfect so the hairspray format simplifies my morning routine!
Most styling creme and sea-salt products I've come across tend to create sticky strands that look more crunchy than tousled. Plus, salt sprays are very drying on the hair and don't deliver a natural look on me.
I always feel like I have to fix the finished product to give it a more "laid back" effortless finish so I was really impressed the first time I applied Beach Shake as it creates the loose, wavy, tousled look that looks more like you woke up like this in 5 seconds.
Working with dry hair works best for me because I always shower the night before anyway, meaning I wake up to dry hair.
Despite my thick hair, the Beach Spray did an admirable job holding up the tousled look for a few hours before it started to flatten itself. I sense that a bit of hairspray could go a long way to keep it looking volumized throughout the day.
The Body Shake didn't do anything too drastic on my hair but it does add volume and keep the hair looking shiny the way my dry shampoo would. In that respect, I think you could pick one over the other, depending on the style you're trying to achieve. $23 seems quite expensive for a drugstore-brand hair product but at 250ml it does come with more product than the Bumble and Bumble Undressing Texture creme for cheaper!
Have you tried the Joico hair brand before? What do you think of the new Joico Shake series?
Take a look at the following hair products from Joico: