When it comes to our skincare routine, it seems like the products we use today have so many ingredients that we have no idea about. Some of them seem so mysterious. One not-so-secret and mysterious ingredient has been a part of many care and beauty products for thousands of years, but many people often neglect it and don't pay enough attention to it. Some of you have already guessed we are talking about essential oils. Although they are a part of our routine because they are a part of the products we use, they can also be very beneficial to our skin when used separately, one just needs to know how. 
They are not only used to contribute to the nice smell of care and beauty products, but they also provide much more than fragrance. In this article, we will introduce you to essential oils you can find here, and teach you how to use them in the service of care and beauty so that your skin is also healthy and cared for.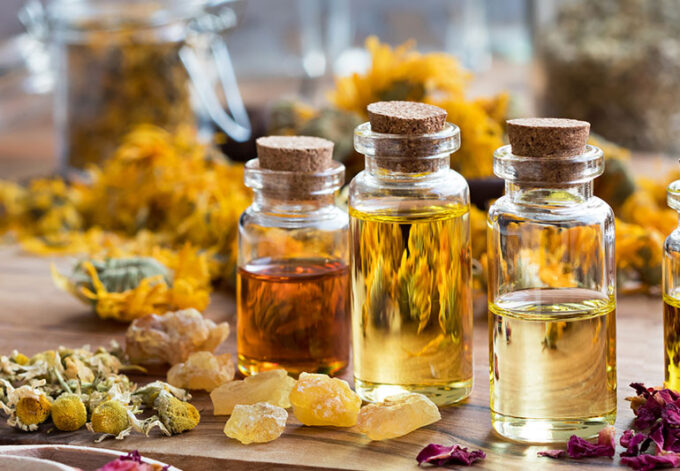 First, let's start by introducing you to some basics… 
These oils are not actually oils according to their chemical structure, but everyone calls them that anyway. They are a mixture of different compounds and active biological compounds and are obtained from different parts of plants by distillation or cold pressing.
They are present in all parts of the plant, both in the fruit and in the leaf, flower, and even the root, but they are not evenly distributed. Precisely because of this and the fact that a large amount of a certain plant is needed to obtain very little essential oil, this powerful substance is extremely valued and expensive. That is if you're aiming for quality ones.
What makes them so special is the fact that they have very small molecules, so they are easily and quickly absorbed through the skin and enter the bloodstream directly.
For many, the first association with essential oil is the intense smell, but if you know a little more about them, they can be your great allies on the way to beautiful skin and a healthy body.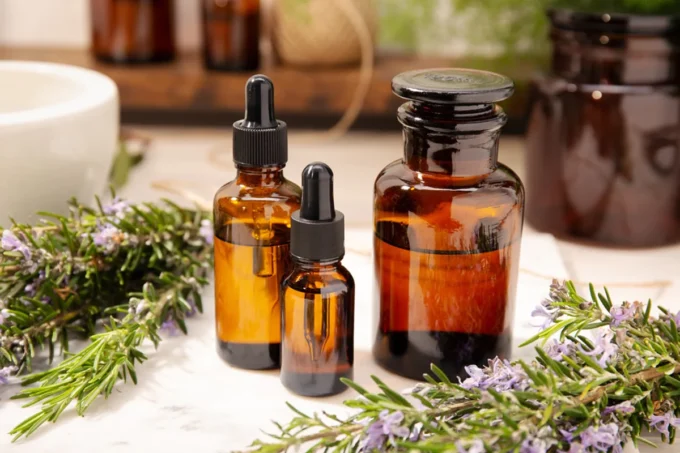 How to safely incorporate these oils into your routine?
Incorporating essential oils into your daily care routine is not complicated at all, but there are some rules you must know and follow. They are concentrates and should never be used directly on the skin by themselves. They are used diluted in base oil and in a very small amount. 
Base oils that you can use are vegetable oils, which are skin-friendly and non-comedogenic. Mixtures of these two will only affect your skin if you apply them correctly and if you use the one that suits your skin type. Hence, it is highly advisable to determine your skin type before you start using these in your daily routine, as you will have to choose from a wide range of oils derived from different plants.
Also, it is important to apply it to clean skin before applying your usual face cream. As with other preparations, you do not need to "rub" the oils into the skin of your face, but put a few drops on your fingers and rub them into your hands – and then gently tap your fingers on your face. Allow the skin to absorb all the oil for the best results.
For a better effect, a combination of several oils is also suggested, and you can do this directly in the bottle of oil or just mix them on your fingers. 
It is always better to use essential oils in several small doses throughout the day, instead of one large dose. Start with the smallest possible dose (1-2 drops). The dose for external application can be used for 4-6 hours, as needed. Bearing in mind that we are all different, the dosage will vary depending on the weight, age, and health of a particular person.
We need to pay attention to whose skin we put essential oils on. Children, pregnant women, nursing mothers – special caution. If we do not know essential oils well, it is better to avoid them on the skin of these sensitive groups. If someone has sensitive skin or even conditions like acne, or atopic dermatitis – essential oils have a greater chance of irritating such skin.
In terms of safety, the quality of the product should not be taken for granted. As these preparations tend to be quite expensive, some people may fall into a trap of buying cheap ones. Remember, if they cannot guarantee the quality, they also can't guarantee what happens to your skin. Therefore, beware, and go for a bit more expensive, quality option that can promise desired results and proper skin care.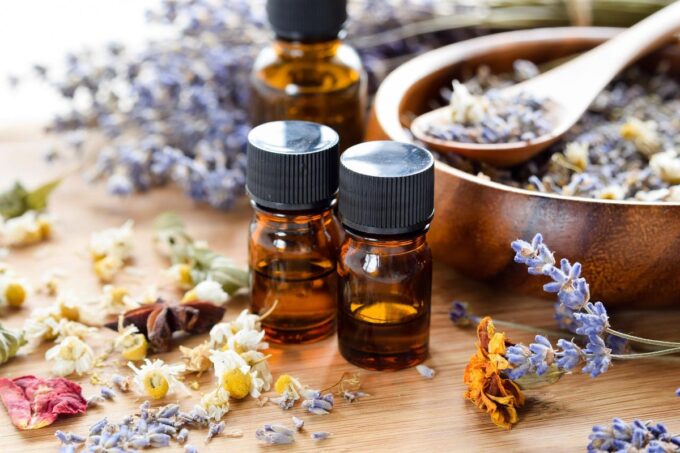 The variety of usage
Essential oils are so versatile that they can be used to solve various health problems, improve concentration, and sleep, for aromatherapy, and even for cooking.
And what you should definitely start using them for is body and skin care.
Always when buying cosmetic ingredients, you need to pay attention to the composition of the product itself, in order to avoid harmful and undesirable ingredients. So, while you're looking at which ingredients you want to avoid, pay attention to the ones you want to have in your beauty products.
Besides their heavenly smell essential oils are real magic in small bottles because they have antibacterial, antiseptic, and even analgesic effects. 
These oils are a real gift from nature that should not be taken for granted. We encourage you to research, experiment, and find the ones that work best for you. Make your own scrubs, and serums, and add essential oils to the creams you use, baths, or shampoos. Enrich your beauty routine and you will soon see positive results.