Summer collections are my weaknesses and maybe it's the vibrant hues, or the long line up of colours, finishes, and textures – it just seems like every collection is begging to be tried and tested. When a collection includes products that are meant to enhance and complement an existing one, I am more than ready to put that ahead of the others and test it out first. Especially when that product is just a little something different than your typical products.
So if the unique look of the GivenchyMister Radiant Healthy Gel ($48, available here) is anything to go by, this patron (And yes, I did use that word in a blog post!) of instant post-holiday look should get you excited!
The GivenchyMister Radiant Healthy Glow Gel – yep, it's a mouthful – is an innovative face gel infused with tri-coloured microspheres that will give your skin that instant I-just-came-back-from-the-Caribbean look. It's almost like having the GivenchyLes Saisons Healthy Glow Powder in a gel tube format. The way it works is fairly simple – the microspheres floats in the transparent gel and melts once it touches the skin as you massage the product in to give you that healthy tanned look.
The gel formula makes it super easy to apply and almost impossible to make a mistake. The formula is sheer enough that even if you missed a spot, it won't be as noticeable as if you forgot to blend a section of your self-tanner. All in all, the fact that it's hard to make a mistake with this kind of product makes it a reliable choice to consider in your next trip to Sephora.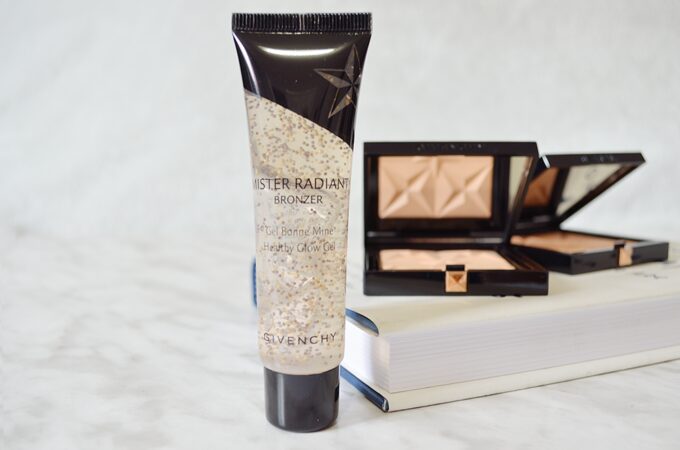 The gel is lightweight and non-greasy meaning that it can sit on top of your skincare, sunscreen, and under your makeup without feeling heavy or like it's going to transfer the makeup sitting over it. I was a little apprehensive, expecting the texture of this gel to be similar to a lot of silicone-based primers which makes it feel like a layer of petroleum jelly sitting on your skin. The good news that this isn't the case – the gel melts and becomes completely imperceptible and undetectable on the skin rather than sitting on top of it. Since it sits under the rest of your makeup, the product stays on until you decide to take it off.
The brown, light yellow beads contain that bronzey glowy pigment to give the skin a bit of colour, while the dark yellow bead contains anti-oxidant. The formula wears well throughout the day, and remains stable and I'm happy to report that there was no oxidizaton as you wear it throughout the day. I have a yellow/golden-toned NC25 skin and this colour shows up on my skin and looks natural enough on my skin to give it that colour as if I'd just return from South Africa all over again.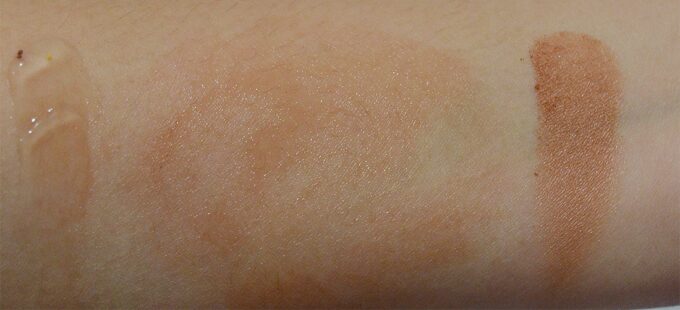 The best part is that there is no shimmers or glitter in this, so the final look is so, so natural. I like that the gel has a diffusing effect too so it evens out minor skin discolouration and softens the look of my skin the way Photoshop does while adding that natural colour. Since it works like a temporary self-tanner for the face, I feel comfortable wearing this instead of trying self-tanner which when it goes wrong, takes days to fix. It works really well on days you want to look extra good for special events but don't need the result to stick around for too long.
I'm actually quite surprised that there isn't more colours available in this range. I don't always trust a one-shade-fits-all because it tends to alienate those on the extreme ends of the skintone spectrum, especially at this price point.
It is an expensive product, as expected from a brand like Givenchy. But considering it is a fool-proof self-tanner where you can easily control the application, and take off at the end of the day it's definitely worthwhile considering. Plus, you don't have to commit to wearing this often – only when you really want to – so it should last quite a while!
What do you think of the Givenchy Mister Radiant gel? Have you tried a similar product before?