To celebrate the Chinese Lunar New Year 2018, Givenchy released 2 of their best-selling products with limited-edition packaging that will be sure to impress the recipient: The Prisme Libre Powder ($69, available here) and the Le Rouge Lipstick in the best-selling shade #305 ($45, available here).
This isn't the first year that Givenchy has released products to celebrate the Lunar New Year – what's exciting to watch in these releases is the design they come out with. This year, the design features all over red leather with gold cherry blossom accents. Together, this design represent 3 important symbols in the Asian/Chinese culture: red for good luck and happiness, gold for prosperity, and cherry blossoms for renewal and strength.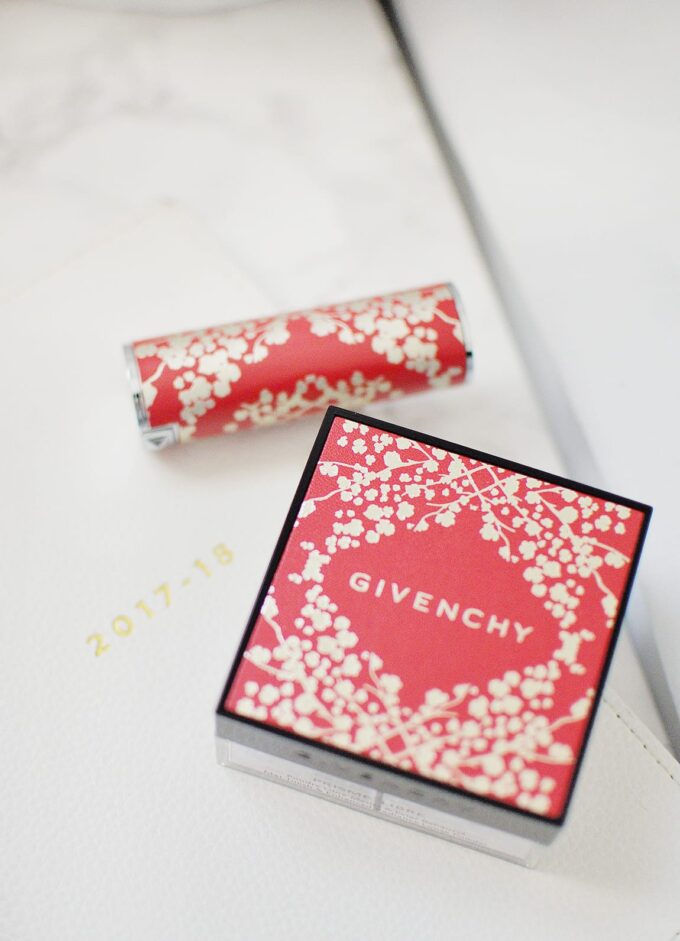 Givenchy Lunar New Year 2018 – Prisme Libre Powder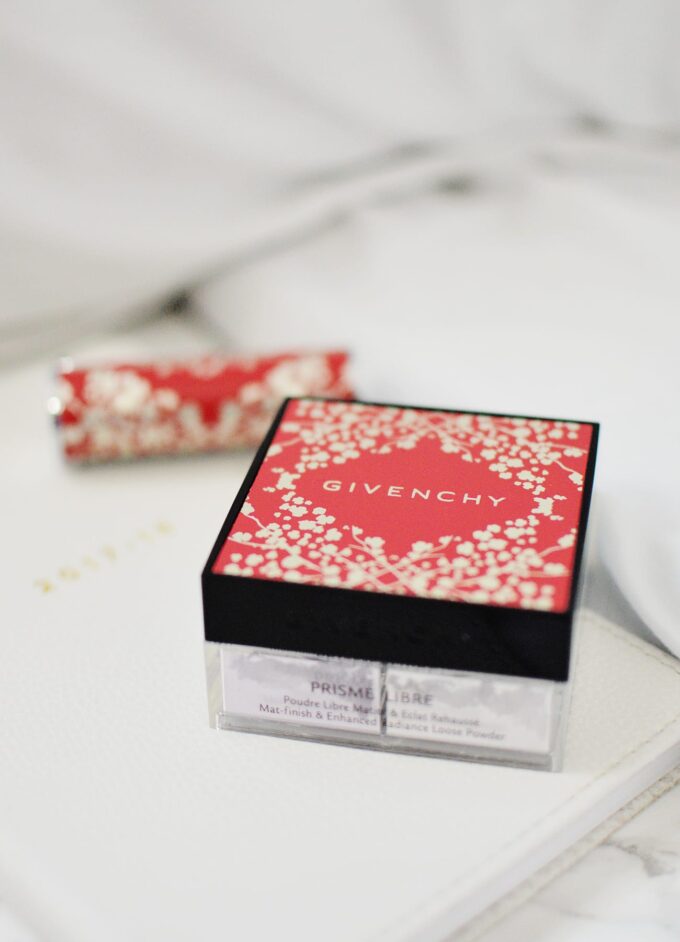 The iconic GivenchyPrisme Libre Powder ($69, available here) received a bit of a face-lift for this collection and I love that Givenchy picked a product that is universally wearable and practical for a variety of skintones. The powder consists of four complementary colour-correcting shades that is meant to be used together to create a melange that brightens and sets the skin without creating that dreaded powdery look.
There are four permanent "colours" in the range; the one chosen for the Lunar New Year collection is Shade #1 Mousseline Pastel. You can also find the other three: #2 Taffetas Beige (for a natural-looking, opal effect), #3 Organza Caramel (for a bit of a tanned effect), and #7 Voile Rose (for a radiant glow) at Sephora.
The finely milled powder ensures even application that won't settle in any fine lines while mattifying the skin. I don't have oily skin so I can't attest as to whether they are sufficient for oil-control but many reviews indicate so. The powder brightens without using any sort of shimmer in the powder which makes it suitable to wear for all sorts of occasions. For those who have more mature skin like my mom, this powder ensures you can achieve that glow and healthy skin effect, without looking like a disco ball!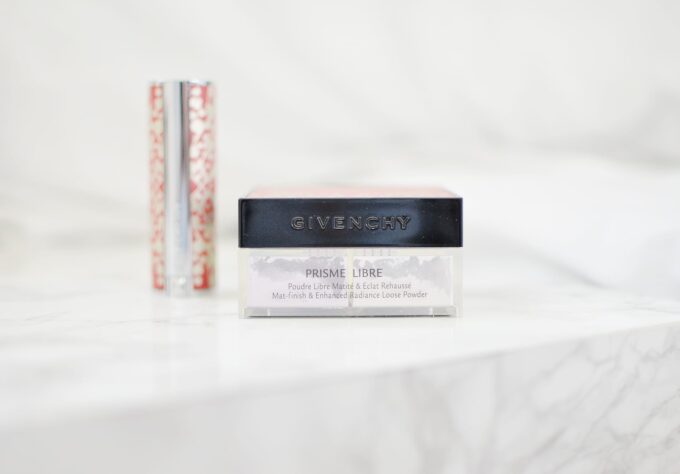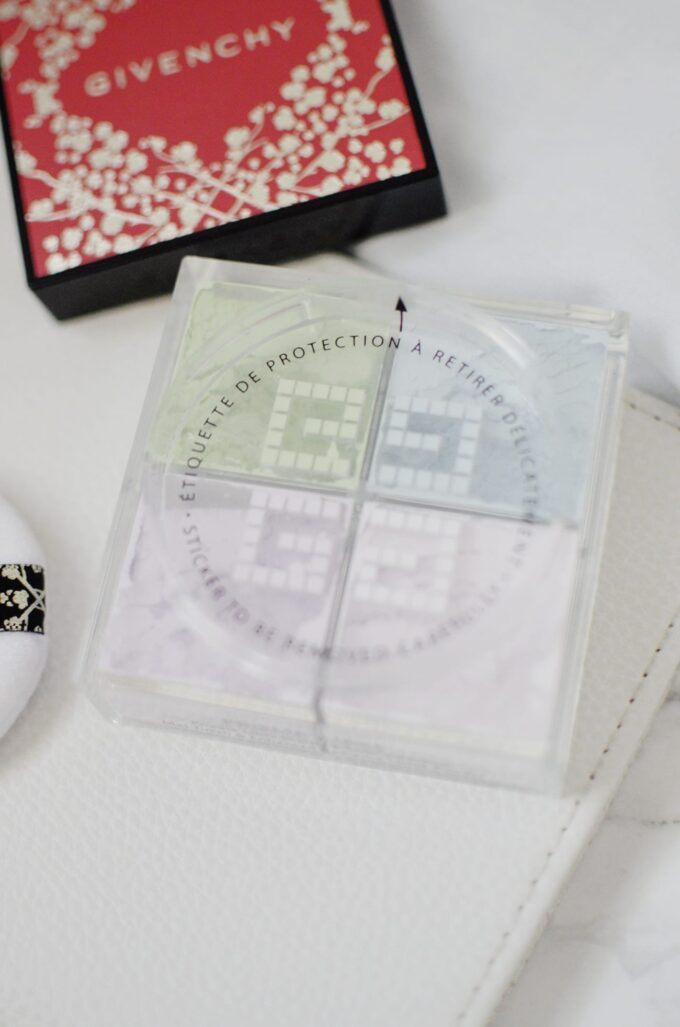 The sifter has the Givenchy G-pattern and comes with a customized puff. The recommended way of using this powder is to turn the compact upside down to dispense just the right amount of the powder and apply on the skin. I rarely use puffs so I went ahead and used my regular brush. As you might expect, there's a bit more powder flying everywhere as a result but the two tools didn't make a major difference in the application process.
On my skintone (I'm around MAC NC25; Christian Dior #021 Linen; light-medium Asian skintone), this powder appears virtually invisible save for the brightening effect it imparts.
Givenchy Le Rouge in #305
The best-selling Le Rouge Lipstick in #305 Rouge Egerie is a fuchsia-based red that wears well on cool and warm skintones. The dreamy creamy matte formula is all I ever want in a matte lipstick, creating a finish that is equally comfortable and impressive. This is a colour that isn't for the faint heart and don't let the word fuchsia scare you because this colour looks as good on me as it is on my mom.
I think I've said this in previous reviews before but Givenchy makes the best damn matte formula that doesn't dry out the lips and feels creamy when applied. Luxurious leather packaging gets an A+ from me, and the formula gets an immediate A++! There is just enough "slip" in the formula that makes the Le Rouge a total dream to apply and the colour intensity ensures you get the job done at first swipe.
The Givenchy Le Rouge is a conversation-starter, and totally stole my heart from the first time I tried it. I'm not a red-lip kind of person – in fact, red lipsticks kind of scare me. However, the semi-matte formula delivers an opaque coverage with one layer of application, and red-carpet ready intensity with two layers. I'm not a fan of applying red lipsticks with a brush, so I apply it directly from the tube. The lipstick is a very approachable introduction to bright colours that offers the perfect balance between a refined, elegant woman and a femme fatale.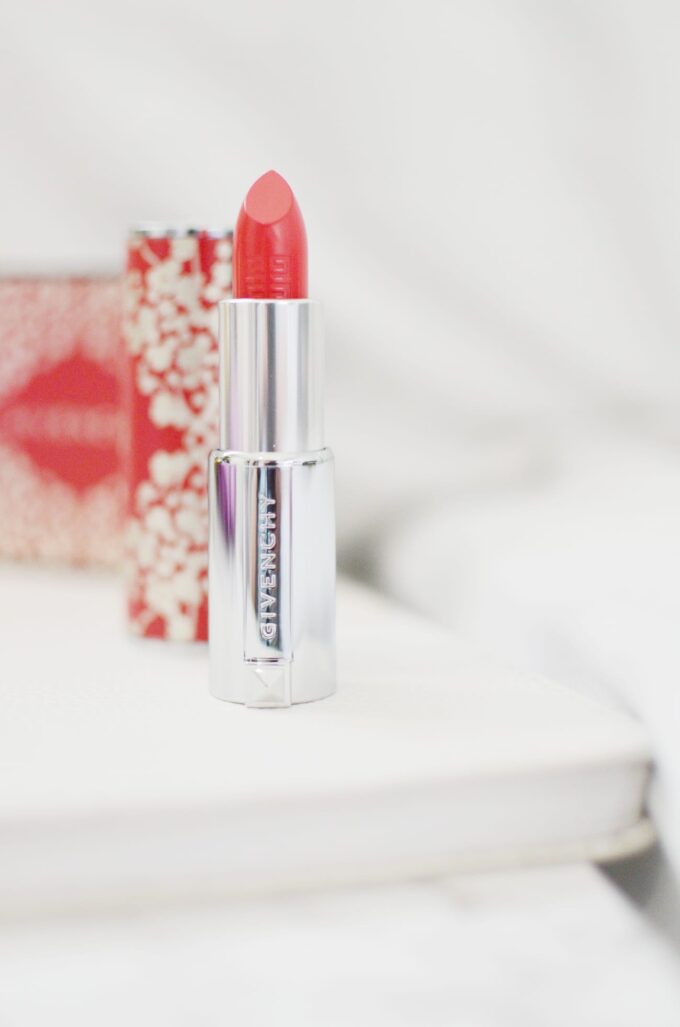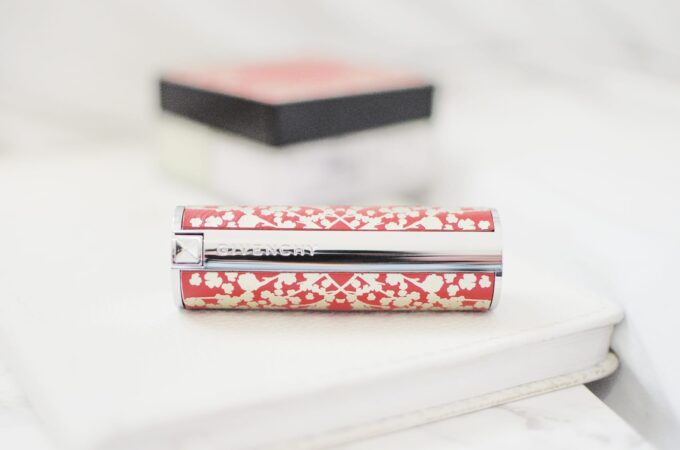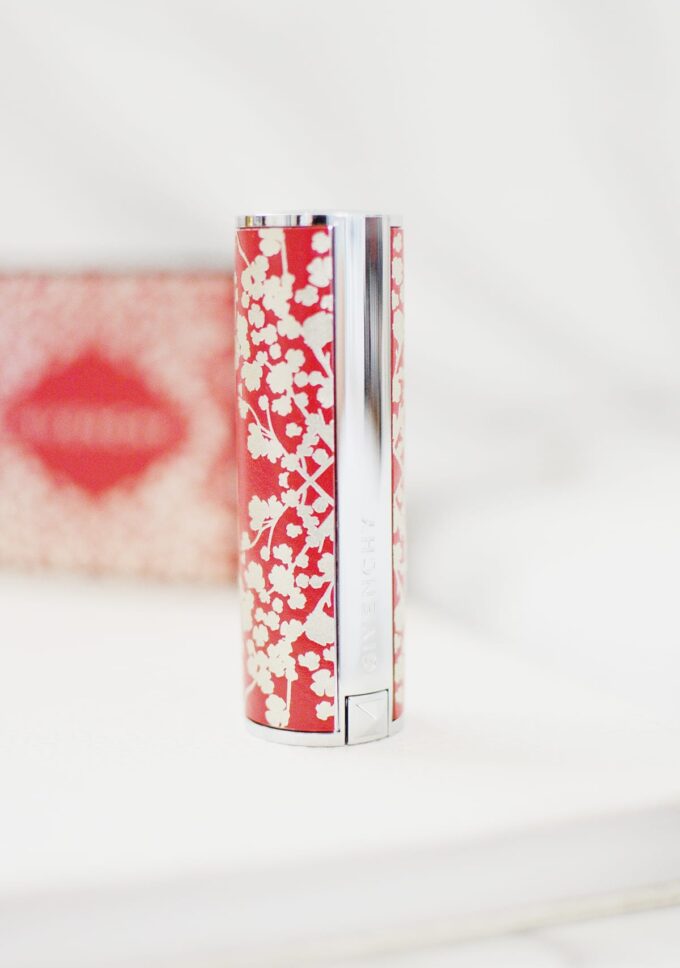 Givenchy is a splurge-y type of brand so there's no denying that you're paying a premium for these items. If you are a long-time fan of the products mentioned above and are in the market to treat yourself for something limited-edition or fairly unique, these would be great additions to your collection. If you could only purchase one of the two, I'd go for the lipstick – this is the kind of red that looks great on everybody and there's always an occasion for red lipstick for every woman (and man) out there!
Have you tried either the Givenchy Prisme Libre or Le Rouge lipstick? What do you think of the 2018 Lunar New Year design?
---
Disclaimer:
This post features product(s) provided for editorial consideration. All opinions are my own. For more information about my review policy, please
click here
.
---