In light of the Sephora VIB Spring sale that's happening now, I wanted to bring two items to your radar should you be looking to splurge on yourself a bit. Given we've had a few very rough winter weather in mid-April, I think we deserve a little bit of TLC in the form of the GivenchyLe Rouge 2018 Couture collection.
"Florals for Spring? Groundbreaking." – Devil Wears Prada
Every season or so, Givenchy launches a limited-edition couture edition of their best-selling Le Rouge Lipstick and Prisme Libre Loose Powder. They dress up a stunning product (real leather on those Le Rouge lipsticks!) in couture, and available for a limited time only. This Spring, the theme is lush floral and deep jewel tones which is simply so decadent, and totally unexpected in a good way.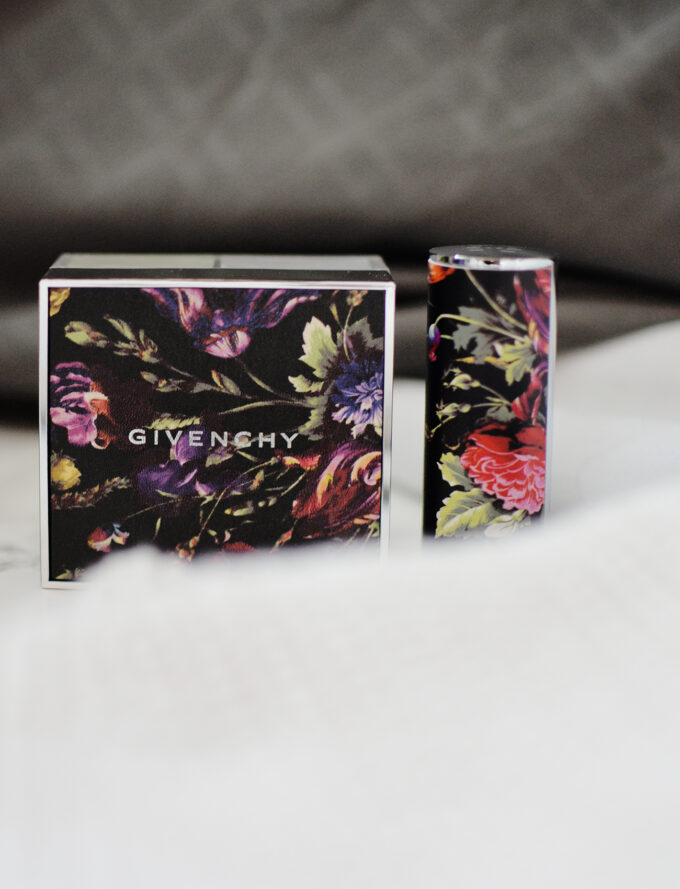 The two products that's getting this couture makeover are:
Givenchy Le Rouge Lipstick in #315 Framboise Velours ($44, available here)
Givenchy Prisme Libre Radiance Loose Powder in #1 Mousseline Pastel ($75, available here)
Typically the Le Rouge Lipstick that gets the most attention is mostly the reds, so it's quite nice to see a different shade. The luscious, vivid raspberry will be the perfect accoutrements for your Spring travails. This lipstick-as-an-accessory is also a bit of a collector's item – the couture leather is simply to die for! It makes for the perfect vanity showpiece as well as a staple in your purse!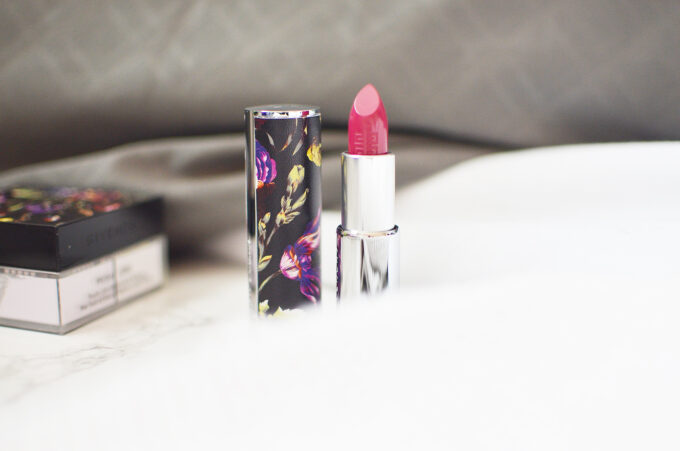 The Prisme Libre is that one-powder-fits-all to achieve a flawless matte finish that's also radiant and provides colour-correcting benefits. The powder is meant to even out of the skintone, create a matte finish, and the lightweight texture means you won't be noticing any cakeyness or powderiness as the day wears on. Think about it like your Photoshop filter on the go!
Note that the Prisme Libre is available in four shades, including two for that tanning/glowy finish.
Fortunately, these limited-edition packaging retail for the same price as the regular packaging. I would recommend picking this up during the Sephora sale if you're looking to indulge yourself but might find this too pricey to purchase at retail.
---
Disclaimer:
This post features product(s) provided for editorial consideration. All opinions are my own. For more information about my review policy, please
click here
.
---