It's an exciting time in the world of beauty right now. Not only are we seeing some new Fall launches but those holiday sets are starting to be revealed!! It's the perfect time to let you know of the Givenchy Le Rouge 2017 colour extension – seven colours to be exact!
Since its launch in 2012, GivenchyLe Rouge ($43, available here) lipstick range continues to be one of the top favourites in the market given its creamy, hydrating and comfortable formula and variety of colours. With its luxurious packaging – we're talking genuine leather and studs by the way – and incredible formula there's no doubt that the Givenchy Le Rouge is sophistication and elegance at its finest!
The GivenchyLe Rouge is available at: Sephora • Nordstrom • Neiman Marcus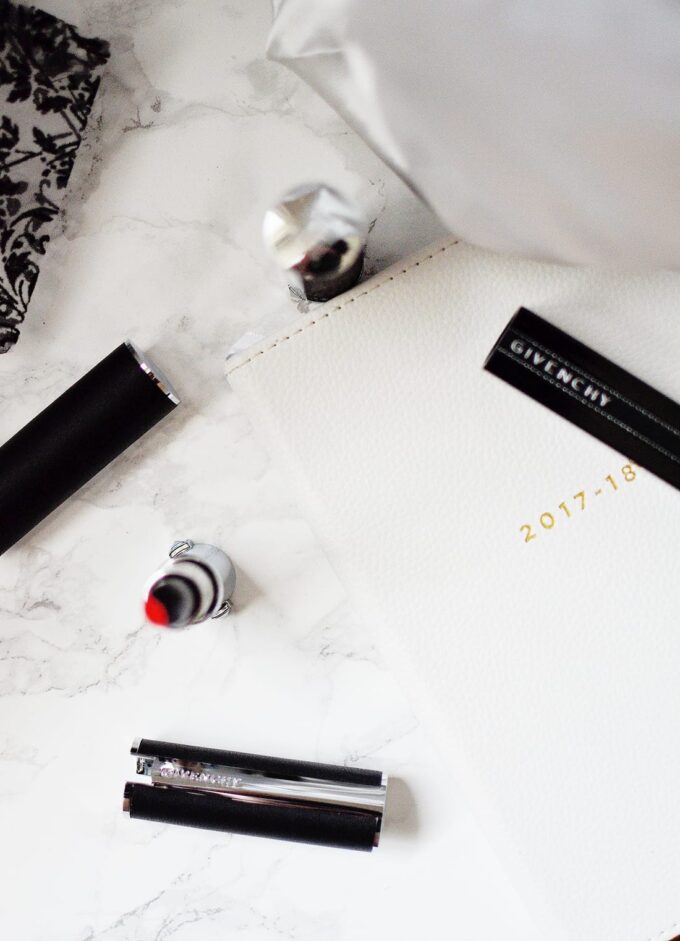 What's New with the Givenchy Le Rouge 2017 Colour Extension
If you haven't had a chance, I'd like to point out my original review of the Givenchy Le Rouge. I've spoken in great details about the formula and incredible wear formula. For matte colours, they wear comfortably on the lips, apply without needing to tug, feels super lightweight to almost nothing, and have a wonderful colour payoff that really justifies the price. I don't say this too often, but if you are in the market for a new lipstick that delivers excellent colour payoff, prefer matte or satin finish, and can splurge a little, I'd recommend you to try out the Givenchy Le Rouge range!
For the Fall, we're seeing 7 new colours joining the original 14. The colours will be available exclusively at Sephora in Canada as of August 3rd. Currently, they are already live on the sephora.ca website and seems to be shop-able. The original 14 shades in the range includes colours from light rose to deep plums. The new shades are adding to the variety of reds, corals, and some plums, going with the same theme as the original range.
Givenchy Le Rouge 2017 Colour Extension – Naming Structure
For reference, the colour names use a specific system to help you better identify the colours in the range. Anything in the #100 range is a nude shade, #200s are pink-based, and #300 are reds and purples.
The new colours joining the range seems to be mostly an extension of the red and purple families. One new dusty nude and a rosy pink are joining the collection and 5 additional reds/purples. Here are the new colours:
109 Brun Createur – mauve brown
214 Rose Broderie – rosy deep pink
323 Framboise Couture – berry fuchsia
324 Corail Backstage – bright coral
325 Rouge Fetiche – cool red
326 Pourpre Edgy – dark maroon red
327 Prune Trendy – purplish berry
Swatches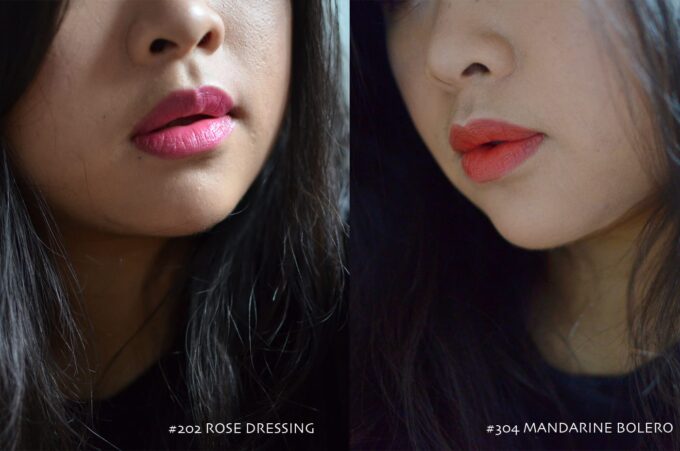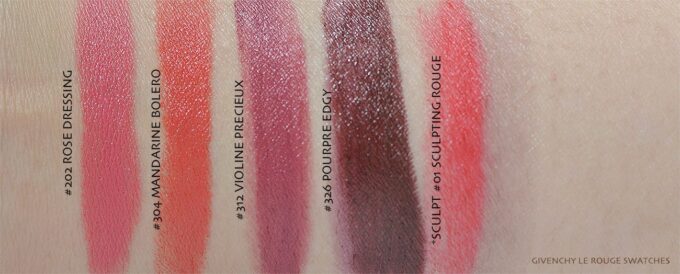 The New One in the Family – Givenchy Le Rouge Sculpt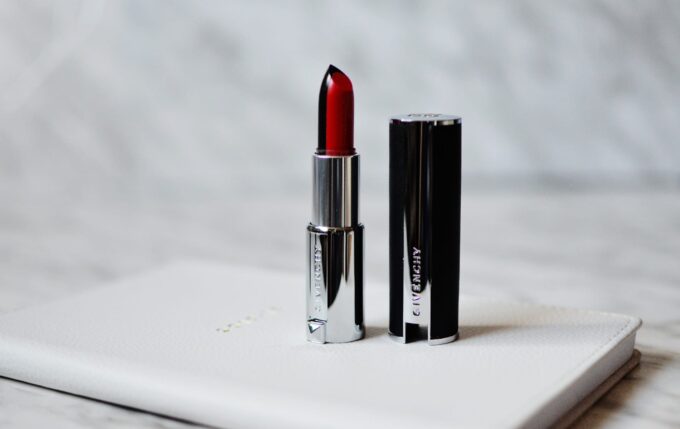 As you can tell from the colours above, this range isn't meant for the faint-hearted. In addition to the new colours, there's a new formula joining the Le Rouge family called the Le Rouge Sculpt ($45, available here)! I don't want to spoil anything but the image above sure got me excited!
Overall, keeping in line with what made the range a total hit in the first place, Givenchy continues to keep me wanting to grow my Le Rouge collection. Although I know this range is meant for rocking bold colours, I can't help but really want to see more wearable nudes for those who want a failsafe formula for those who prefer a more relaxed look!
What do you think of the new Givenchy Le Rouge line up?
---
Disclaimer:
This post features product(s) provided for editorial consideration. All opinions are my own. For more information about my review policy, please
click here
.
---