Winter is coming. And so is the last season of HBO's hit show, Game of Thrones. So it must be fate that I had a Dublin trip planned as well as a ticket to the Game of Thrones Live Concert show in Toronto happening within two weeks of each other.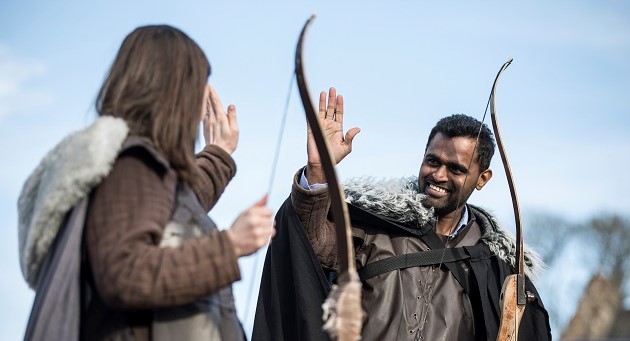 I decided to spend a few days in Dublin en route to Istanbul and for those of you who have visited Dublin, you'll know that there's really not much to do there unless you go outside of the city. That means, going to see as many of the Game of Thrones filming locations in Northern Ireland as possible. Because, that's what diehard fans do, right?
I'm a huge fan of Game of Thrones so being able to go to the filming sites in person and take it all in was such an experience! We even fooled ourselves into thinking we stumbled upon a filming session as there were individuals dressed in the traditional Northron garb. We should have known any filming would be done with utmost secrecy and tons of security guards and it turns out the "filming" we saw was another tour!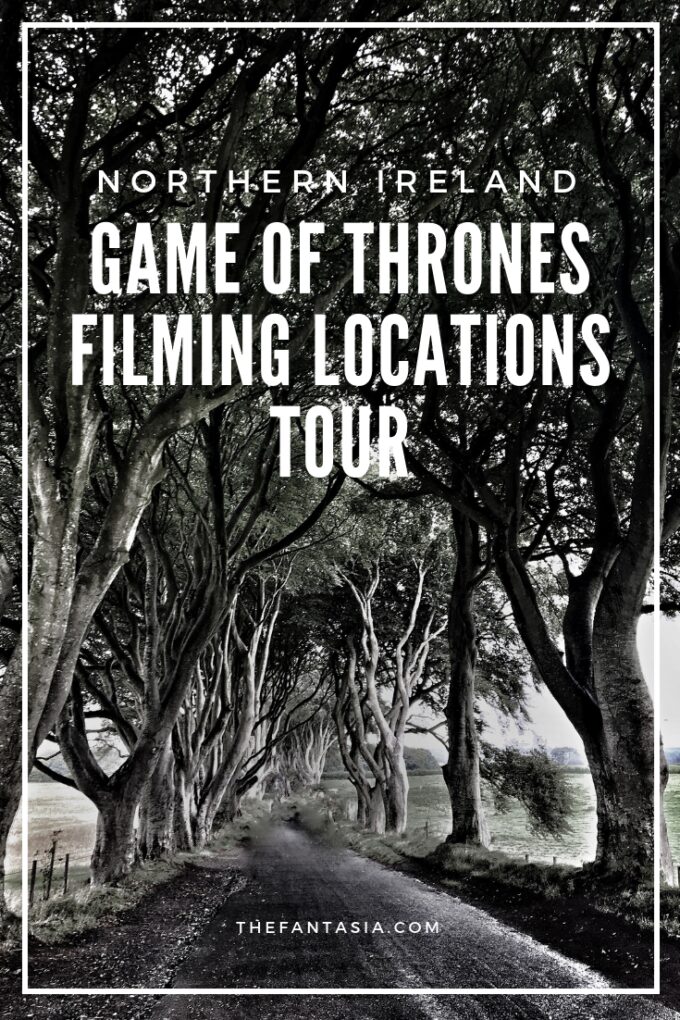 Game of Thrones Tour in Northern Ireland
Given how diverse the plot line and setting of each plot is, the show's filming locations are scattered throughout Europe – from Spain, Iceland, Croatia, Ireland among them. I picked Ireland as it was conveniently where I was going to be and most of the iconic scenes from Winterfell, Castle Black, Pyke, Riverrun and Kingsroad can be found here.
The Northern Ireland Tourism site has an app that you can download should you prefer to do a self-drive/DIY tour that maps out the different filming locations. It's a free download and is packed with information, fun facts and all sorts of locations I didn't even remembered was in the show! Plus, you can even visit the pubs / restaurants / inns that the cast stayed at – most of them will have interesting stories about the show that I'm sure will be really interesting to take away!
Northern Ireland will continue to be the site for Game of Thrones pilgrimage – there's been talks between HBO and Northern Ireland Tourism, planning to create and expand the existing filming sites to become permanent, allowing a much more interactive and immersive experience for the show's fans which is something I'm super stoked about!
Game of Thrones Filming Location Trip – DIY or Tour?
If you're short on time or just don't know where to start, I recommend doing a guided tour. There are plenty of operators in Ireland/UK that operates tours departing from major cities like Dublin and Belfast. Price-wise, I thought the pricing was quite comparable to doing your own DIY tour, especially when you factor in the cost of the rental car and petrol. Given the convenience factor, I chose Finn McCool's Game of Thrones tour that also includes a visit to Giant's Causeway, one of the most iconic tourist attraction in Dublin.
Game of Thrones Tour of Filming Locations Experience
The tour starts out bright and early – pick up time is at 6:30AM as it's a long drive from Dublin to Northern Ireland (2-3 hours). The tour is often sold out and I recalled a few dates being sold out completely. I was lucky to score a spot with only about 3 more seats available in the bus. You are likely travelling with 60 other diehard Game of Thrones fans during the tour, so it was an enjoyable and thoroughly "geeky in a good way" kind of experience!
Since there are many tour operators doing a similar tour/route, how you go about picking them really comes down to what you want to see. The Winterfell/Episode 1 Tour (With the sites where the Starks found the direwolf pups) was a separate itinerary compared to mine given how far apart they are. With this tour, you can get all dressed up, meet the actual wolves that were in the show as well as meet the extras who work permanently at these sites and can share secret bits of the show/filming/working with the actors.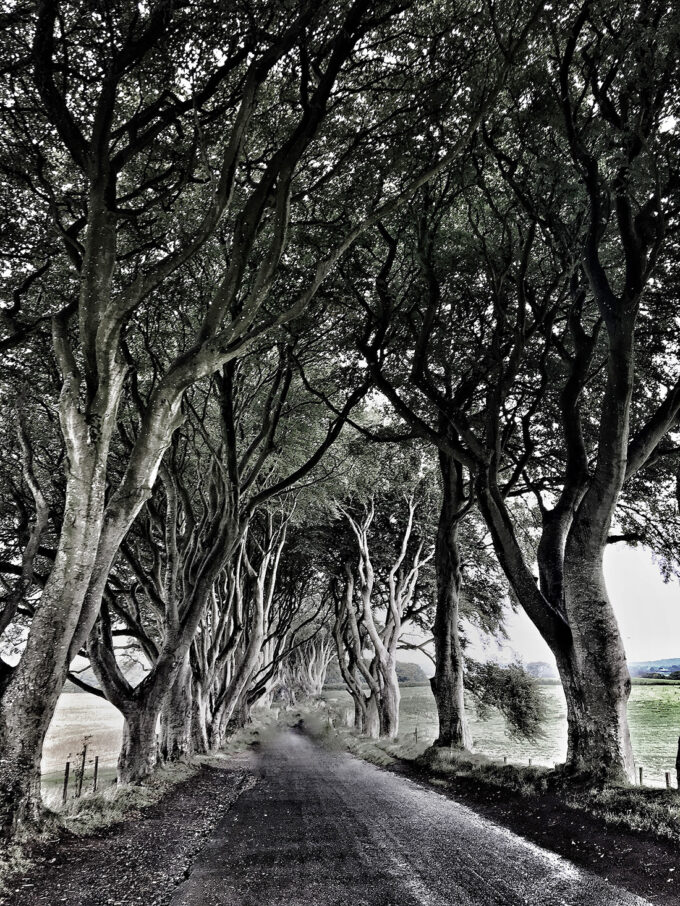 For my specific tour, we visited: Dark Hedges (Kingsroad), Ballintoy Harbour (Pyke Harbour), Cushendun Caves (Cave underneath Storm's End where Melissandre gave birth to the Shadow Assassin), and Downhill Strand (Dragonstone from Season 2) as well as Giant's Causeway and Belfast City Centre. The locations are mostly from Season 2.
If your memory is a bit rusty about what happened in Season 2, the driver and guide played a few episodes from season during the trip. It was a great way to relive the Game of Thrones experience, and really get in the mood. Although, remembering what happened in Season 2 and progression of the characters / plot line to Season 7 made me feel both perturbed and cathartic. The first 2-3 hours, driving into Northern Ireland was somewhat boring aside from the occasional information about where we were driving through. I liked that the history, fun facts, and bits of information were shared in a way that was "light" and not at all like a lecture. A lot of those facts stuck with me even after we've wrapped up the tour.
At each filming location, there's a plaque that indicates the specific scenes from the show. It's somewhat of a token to show off that you were at the actual location.
Stop #1: Dark Hedges (Kingsroad)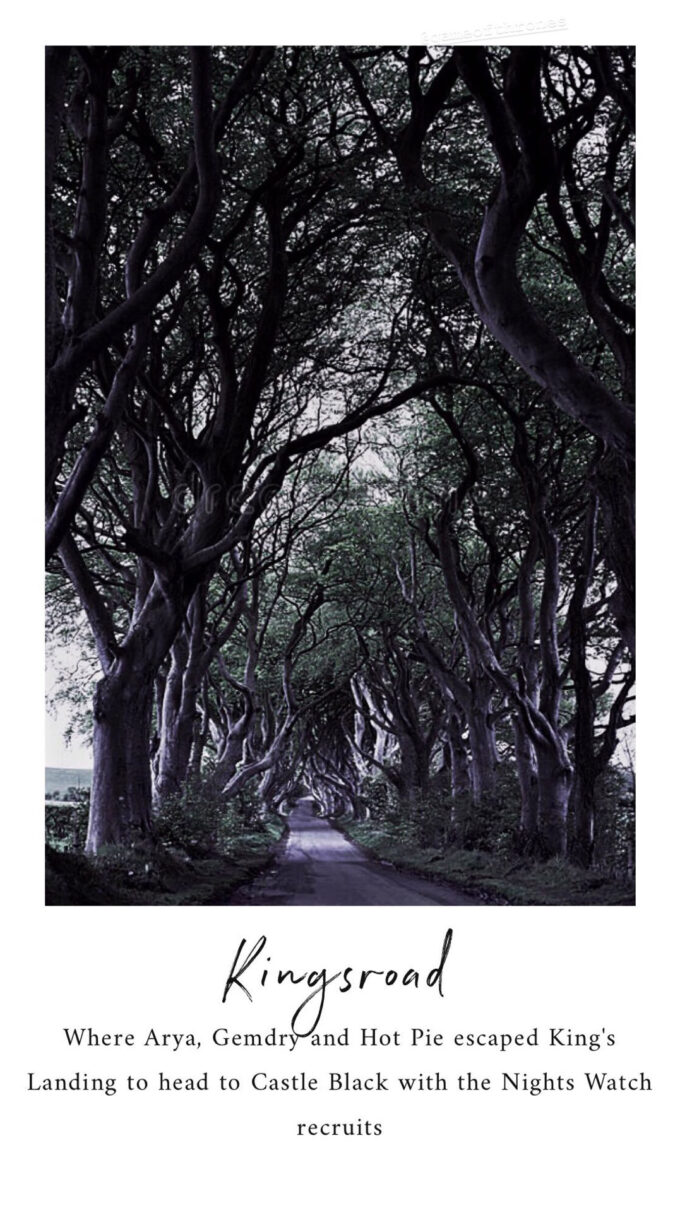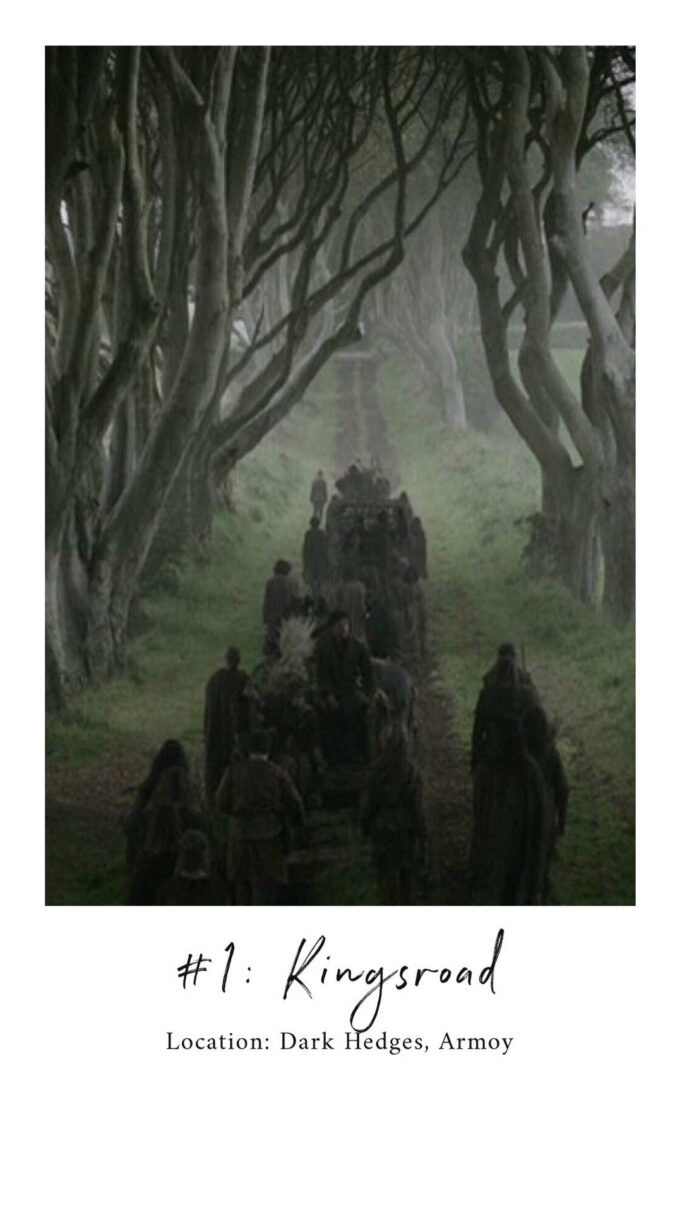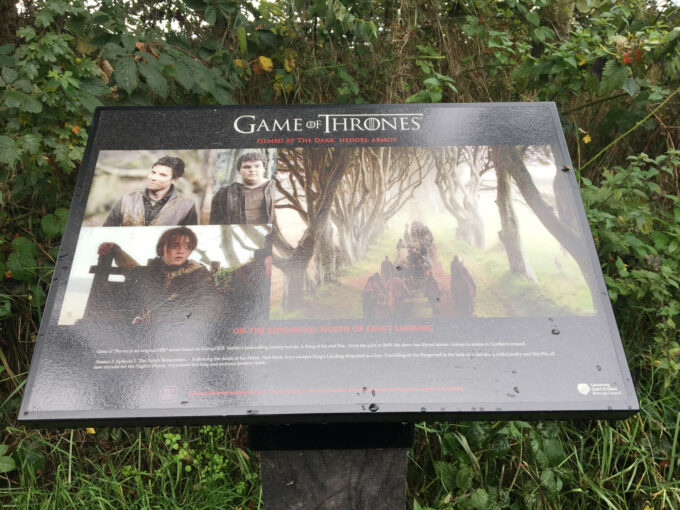 The whole day I was travelling, it was dreary, rainy and essentially, the perfect Game of Thrones weather. Our first stop was the Dark Hedges, already famous in its own right before it was used in the show for its mesmerizing view and enchanting ambiance. This scene wraps up the S1E10 where we saw Arya, Gendry and Hot Pie escape Kings Landing with Yoren and the rest of the Night's Watch recruit on the Kingsroad. The background music to this scene is "The Throne is Mine".
Stop #2: Cushendun Caves, Glens of Antrims (Shadow Assassin Cave beneath Storm's End)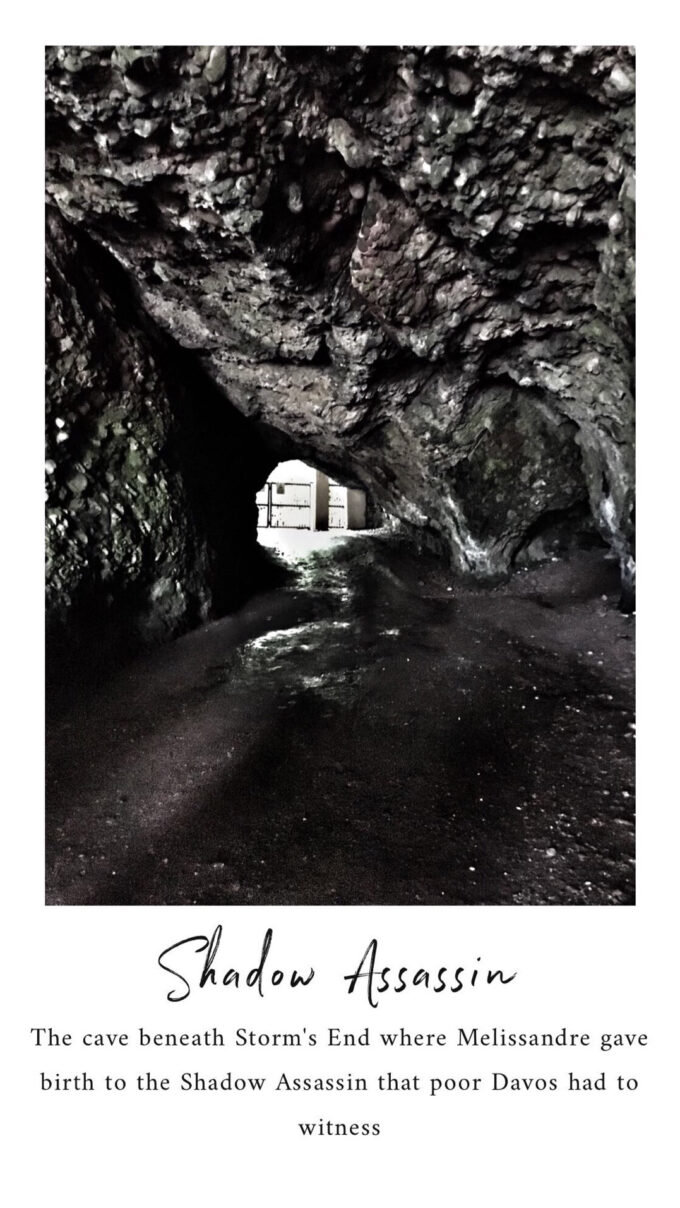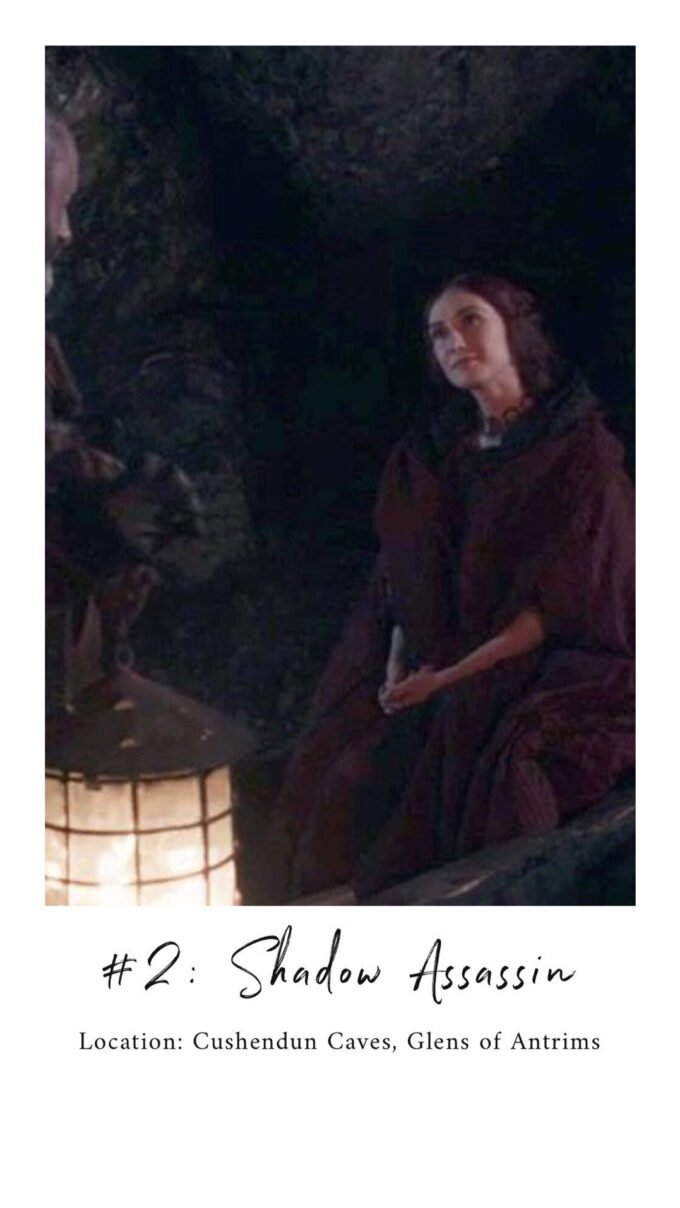 Remember that time when Stannis committed kinslaying, which in the Game of Thrones universe is the greatest offense and is considered an even more grave offense than let's say, massacring a whole army during a wedding feast (i.e. breaking the guest right). Anyways, the cave where the Red Priestess gave birth to the said Shadow Assassin/Shadow Demon is found at the end of this footpath in the Glens of Antrims. The cave was a bit tricky to get too and it's very dark in there. At first, the cave doesn't look like much but seeing the exact spot where Mel would have sat and watching the scene unfold on an iPad brought the experience to life!
Stop #3: Ballintoy Harbour (Pyke Harbour)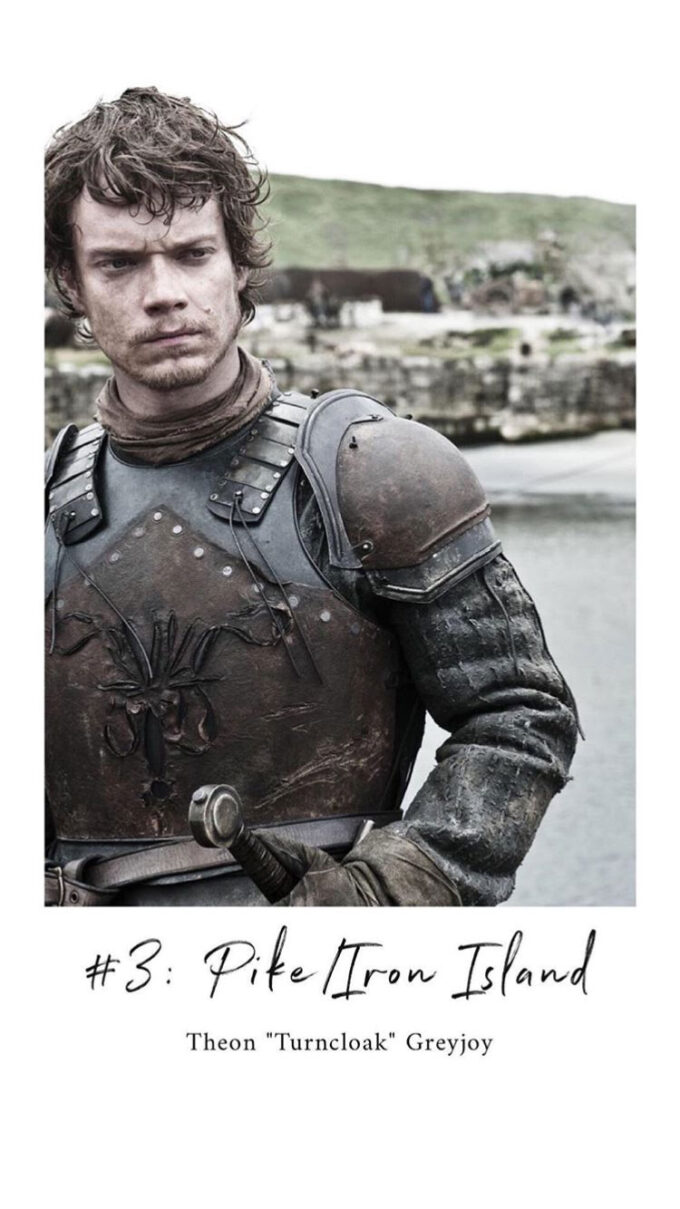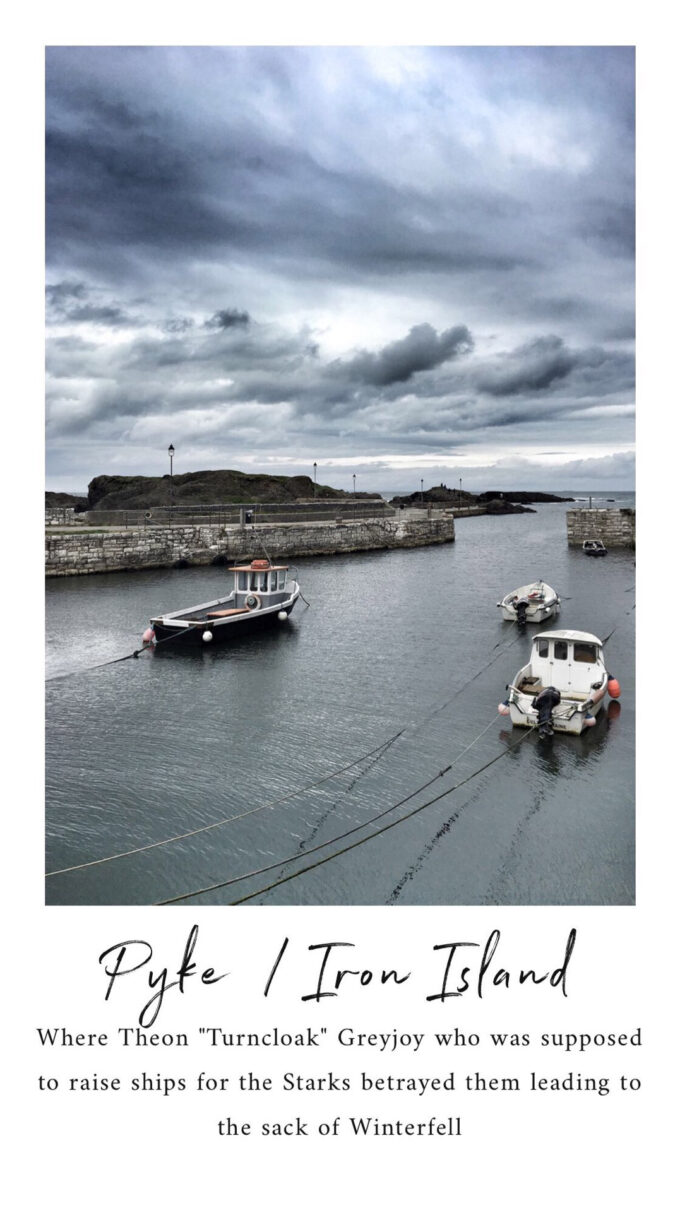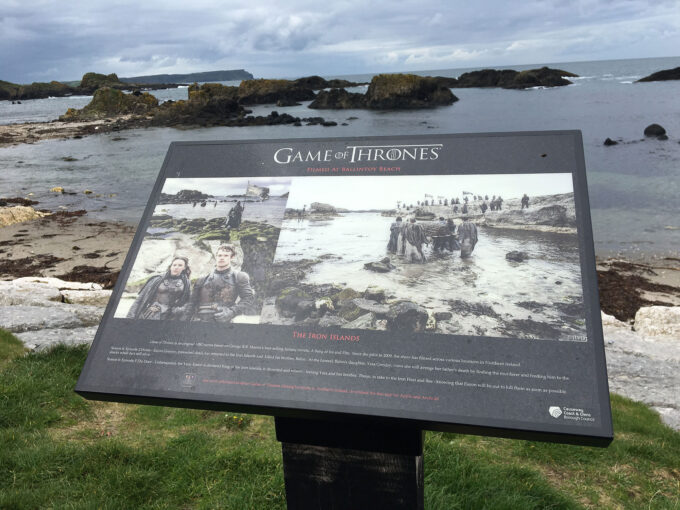 The Greyjoys are no one's favourite families given their reaving, roving and raiding lifestyle. Most of Westeros and its Noble families, especially the Starks, and Lannisters, have gone to war with the Iron Islanders at some point. Visiting Pyke Harbour is probably no one's idea of a good time in the world of Game of Thrones especially given it turned to become the beginning of Theon's betrayal of the Starks. Still, the harbour was quite stunning and I was so impressed by how true the scene was. We were told that the team did minimal work when filming the scene – just threw on a tarp on a man-made park table, erased the name of the restaurant in the background, and added a bit of grass and sand here and there in post-production work.
Stop #4: Downhill Strand in County Londonderry (Burning of the Old Gods)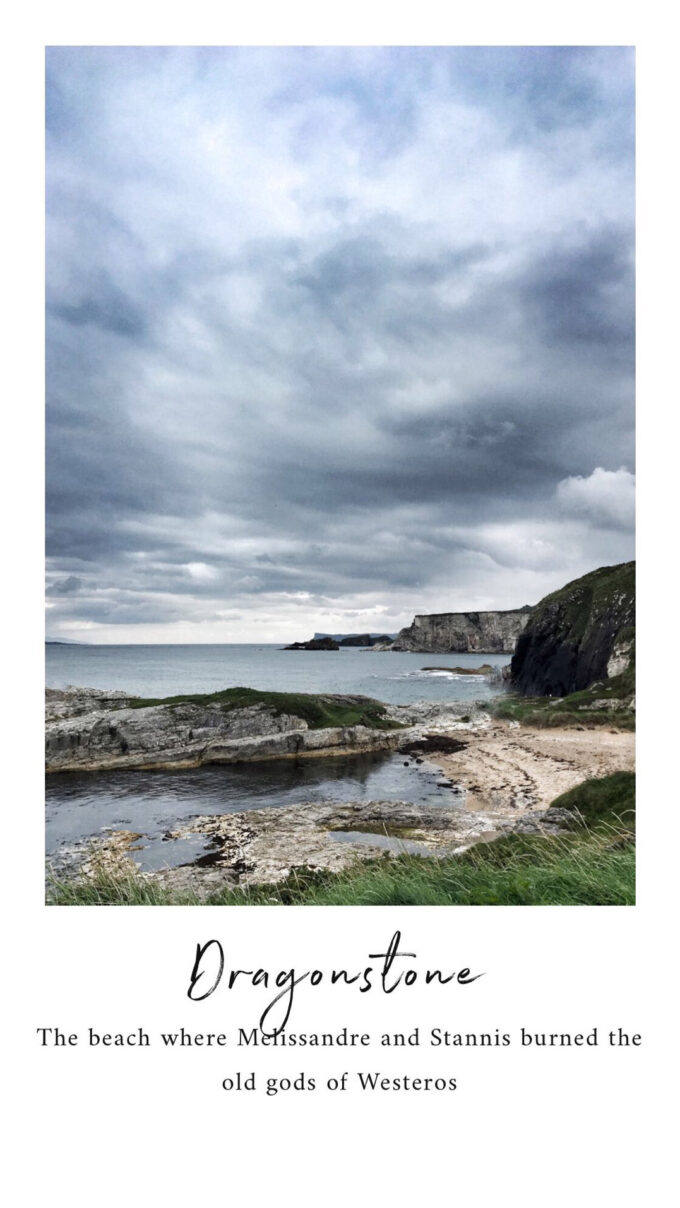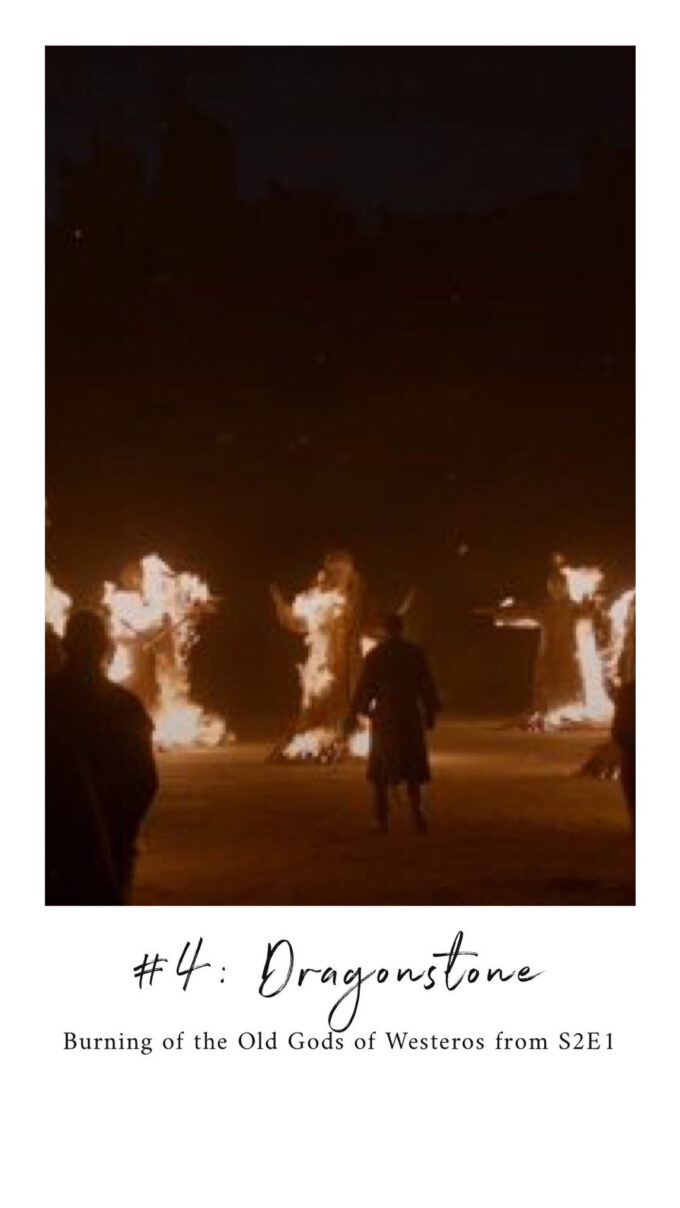 I'm not entirely sure how true it is but it appears that this small island off the Downhill Strand in County Londonderry is where a scene from S2E9 was filmed. This patch of land was used to film the scene where we saw Stannis/Melisandre burn the old gods of Westeros as he converted to the Red Gods of Asshai. Since the scene happened during nighttime, it was a little hard to compare the scene and the landscape.
When to do the Game of Thrones Filming Location Tour
I was in Dublin in September so for me to visit during this time was just perfect. It was cloudy and a bit rainy which makes the whole experience feel so true to the film. Aside from scenes in King's Landing and Dorne, most of the movie does feel omninous and I feel it is partly due to the weather!
How to Visit the Game of Thrones Filming Locations from Dublin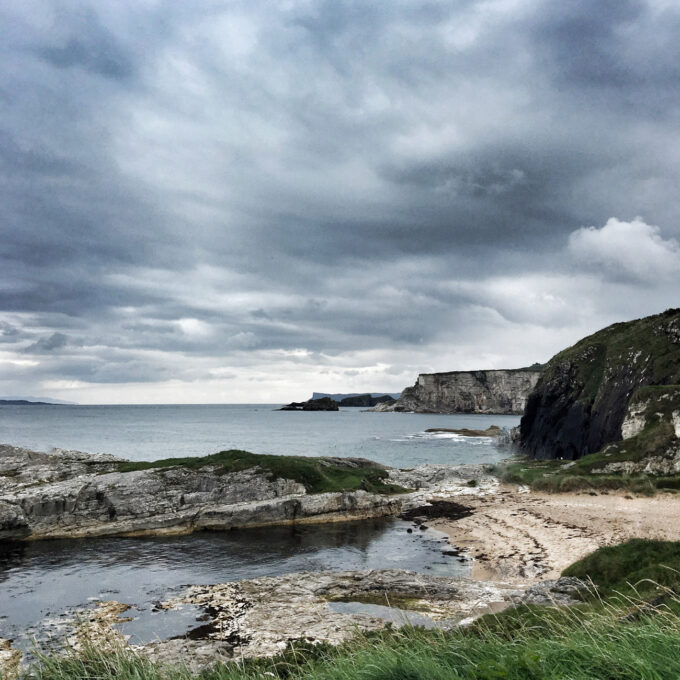 Car/Self-Driving: The best way to see as many filming locations as possible is definitely by car. Not only will it allow you flexibility in terms of how much time you spend at each location, it will give you more opportunities to visit other non-filming locations that the cast/crew frequent as well as various non-filming commemorative sites, such as the 7 Door of Thrones. This option works best if you're travelling for an extended period of time, as I believe at least 3 days, would be needed for this type of self-driving tour.
Tour Groups: I'm not the biggest fan of group tours, and the tours offered for this particular trip is often in one of those massive buses with 50+ people. There are a number of smaller group tours which are a little bit more expensive. Although I personally disliked the big tour groups, I didn't have much of an issue with it as it was only 12 hours long, and we didn't have to wait for people too much. For the most part, we were together, and got back to the bus on time, allowing us to make good time to each destination. As there are multiple tour groups offering the same itinerary, oftentimes, you'll be in the same location with a few other groups. The good news is that these tours are very time-efficient (Pick up at 6:30AM and arrive back in Dublin at 6-7pm) and affordable €55-70 per person).
Most tours also offer non-Game of Thrones location visit as well, such as the tour I went on. We were able to visit the Giant's Causeway and Belfast in addition to the Thrones locations.
Have you done a filming location tour before? Would you go to see the Game of Thrones filming locations?