Liquid lipsticks have been all the rage for some time now, and aside from trying out a few mini's here and there, I really haven't been fully convinced of its merits. I'm not one to make things difficult when there's an easier product to work with and I've always considered liquid lipsticks to be a little more high-maintenance than I'm used to wearing. That is until the Dior Rouge Dior Liquid Lip Stain came into my life.
DiorRouge Dior Liquid Lip Stain ($43, Sephora, available here) launched without the fanfare that it deserves – spoiler alert, you can tell that I'm going to be pretty positive in this review because the formula really blew me away. Let's dive in and discover the Dior Rouge Dior Liquid Lip Stain shall we?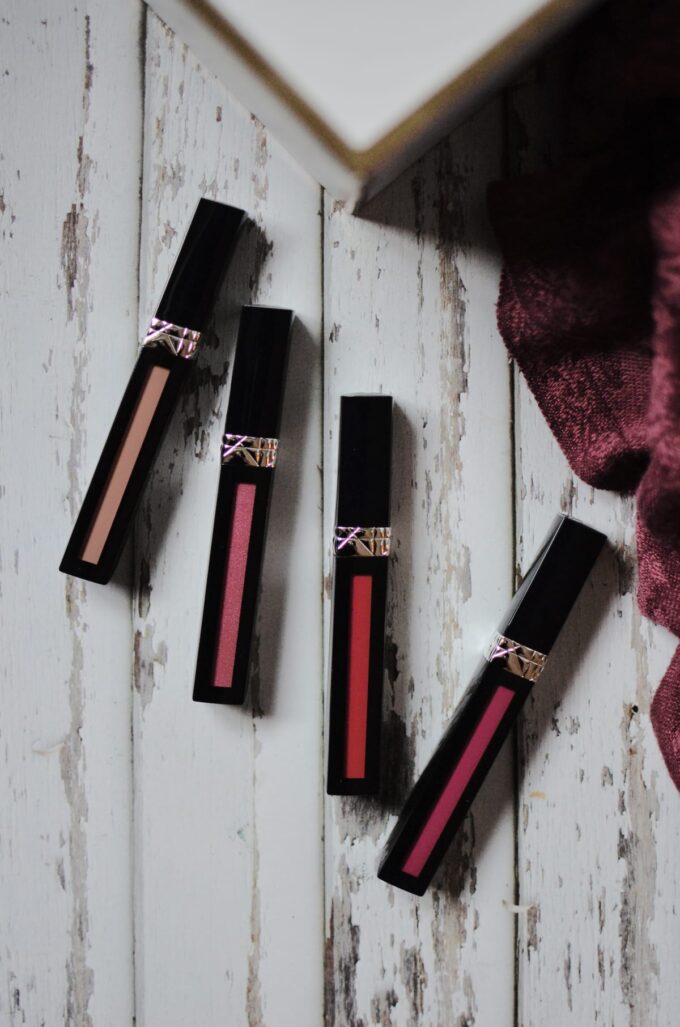 Dior Rouge Dior Liquid Lip Stain: The Good
I can wax lyrical about this liquid lip stain has changed my view of the whole liquid lipstick thing. I won't lie – it's been a game changer with its incredibly light texture, intense pigmentation and precise applicator. I wasn't expecting the barely-there texture as I've always found there to be some tradeoff between texture and pigmentation but this formula delivers both without sacrificing either. The texture lends itself to being incredibly easy to apply and does not dry out the way other liquid lipsticks tend to before you had a chance to fix any boo-boo's.
The pigmentation is another aspect of this product that I'm excited about – there is really no compromise with the four colours I own. From the nude all the way to the darkest shades, you get the same level of pigmentation that you would expect from a $43 item. Lastly, the applicator is not something I'd be talking about except it delivers just the right amount of product so your lip stain will last a long amount of time. There's a bit of a well in there that "sucks" up the right amount when you take out the wand and deposits the colours on your lips.
Dior claims these last up to 12 hours – I'm not a fan of wearing lip colours for that long and rarely have success with wearing something for that long. I do admit that it has a longer staying power than I had expected, but still falls in the same problem when it comes to eating and drinking. Even Dior isn't infallible!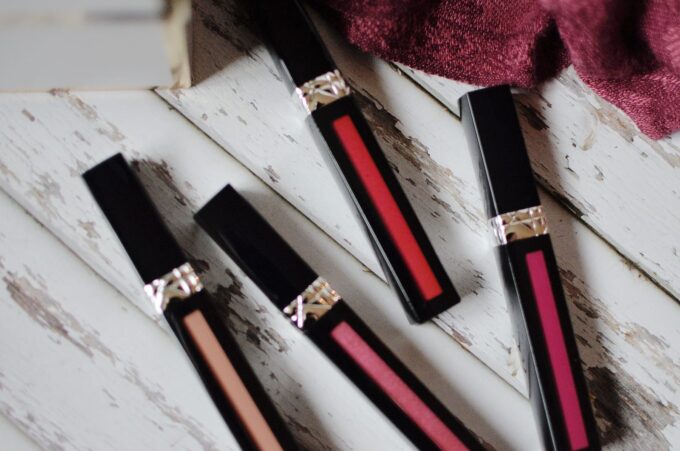 Dior Rouge Dior Liquid Lip Stain: The Bad
Wait, how could there be something bad about this lip stain?
The packaging. I have to tell you, this lip stain is a fingertip magnet unlike any other Dior products I own (except for maybe, the 5-Couleur Palette but those come with a sleeve). I was a bit surprised by how everything – dust, fingertip stain and everything else – seem to want to stick to it. With the dark blue packaging those bits stick out like a papercut on your finger, making the lip stain look "cheap" and a little too well-used. Maybe I'm just picky here, but if I were to spend $43 on a lipstain, I'm going to be as nitpicky as I need to be.
So many colours and finish to choose from

I'm a big fan of options and when someone gives me different finishes and colours to choose from, I feel good about it. The Dior Rouge Dior Liquid Lip Stain offers 3 finishes: rock matte, electric metal and pop satin. Almost 15 of the 29 colours in the range fall in the rock matte category which was surprising but makes a lot of sense given the formula and ease of application. You get everything from the nude, mauve, bold red, pinks and dark oxblood/black shades in a matte formula too!
There's also the electric metal shade which reminds me a lot of those shiny, glitter-fest, metallic 90's colours. Dior manages to make these colours into lip products in a non-clownish, and toned-down sort of way. The shiny metallic colours remind me a lot of those Dollarstore-type of makeup sets that I would crave when I was younger and not allowed to wear makeup. I'm not generally a fan of this kind of effect as it can look really cheap and tends to age me but as you can tell from the swatches below, the effect was anything but. It seems they have a nude colour in this formula so that will be something I'm checking out in the upcoming Sephora sale!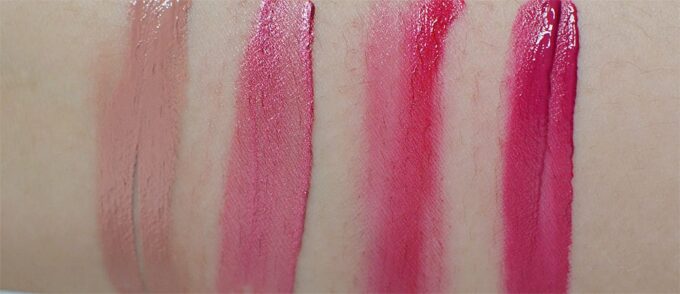 To round up the collection, we the pop satin finish with its shiny/glossy effect on the lips that makes it look like it was freshly applied, no matter how long you've had it for the day. To be honest, I think this finish is the one growing most on me – I definitely want to see how the nude shades would look on me!
Dior products don't come cheap so this one isn't that kind to your wallet either. But, if you're really looking to splurge yourself this holiday season and with the Sephora VIB sale coming up, this may be something you want to consider getting at the sale – 20% off may not sound like a lot of savings but considering Dior products never go on sale any other times during the year, this could be one item for your wishlist!
Have you tried the new Dior Rouge Dior Liquid Lip Stain formula? Is it on your wishlist this holiday season?
---
Disclaimer:
This post features product(s) provided for editorial consideration. All opinions are my own. For more information about my review policy, please
click here
.
---