Dior's lip launches never fail to get me excited – they always have something up their sleeves that's just a little different and ahead of whatever else is a big deal at this point in time. That makes it worth looking into and talking about when those releases make their way to my blog! Like the latest lipstick innovation featuring the DiorDouble Rouge Lipstick ($43, available here).
Let's get one thing out of the way first – what is this whole dual-lipstick-in-a-tube-thing (no, it's just me?) Well, the Double Rouge picks up on a very interesting trend, the ombre lips. The trend is pretty big in Korea and I think it's getting a lot of traction on this side of the pond.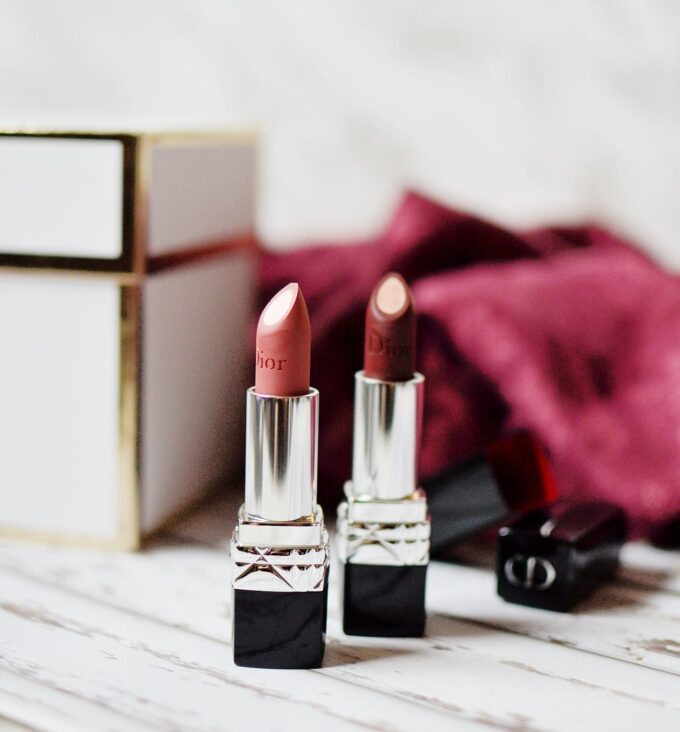 Dior Double Rouge | Double, double toil and trouble
Anyone who gets the Shakespearean reference in this blog post gets a gold star. Seriously, leave me a comment below if you get it ????
The DiorDouble Rouge Lipstick features two components: a matte outer ring colour and a metallic inner shade that's supposed to deliver that shiny metallic finish. The inner metallic shade is not the same across the range, they are just slightly different to complement the outer colour and deliver the right amount of sheen.
I'm often wary of this whole "metallic" trend because it can go wrong quickly – the first thing that often comes to mind is those 90's inspired overly shiny, glitter-fest of your lips. Plus when I think of metallic, I think of those cheap no-name makeup sets that I would ask my parents for the holidays when I wasn't allowed to wear makeup. I'm normally one to stick with the mattes and more subtle finish. Surprisingly, I didn't detect or see too much of those metallic shine on my lips after applying these on the lips.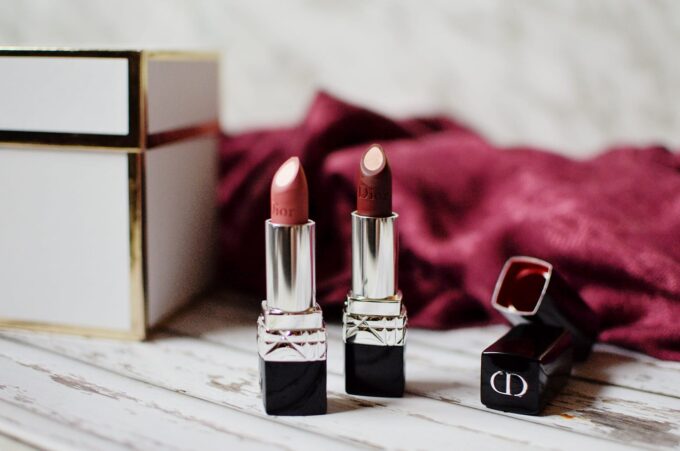 The DiorDouble Rouge Lipstick colour option is surprisingly limited but no less inclusive. I see a bit of nude, a lot of everyday colour and some bolder dark (and fuchsia) shades that's perfect for the autumn season. Unfortunately, these lipsticks are also not available at Sephora so your best bet to get your hands on them with a bit of a discount would be during Black Friday.
Dior claims that the lipstick delivers an illusion of fullness on the lips. I don't think I'm seeing it (let me know if you do see it). I do like how my lips looks more even and how it erases the lines nicely too.
The ombre effect isn't as obvious in the lighter colour I have but definitely a little more obvious on the second swatch picture below. I think that's not as much of a drawback as you might think – you can decide how much and how little "ombre" effect you want!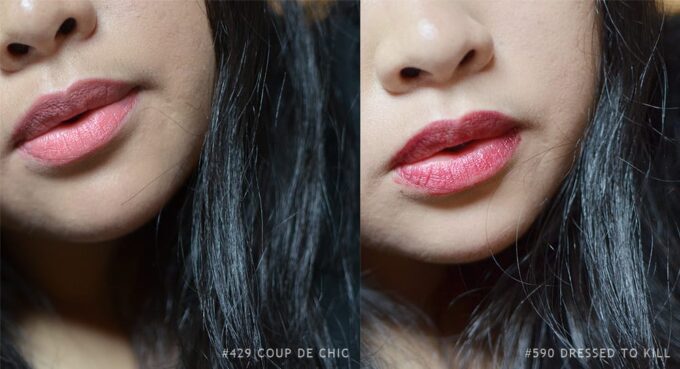 I probably don't have to say it but the quality of this formula is definitely up there. It's creamy, glides easily on the lips without tugging and wears well throughout. I usually have to reapply after a few hours but that's pretty common with all similar lipstick formula. I won't lie that the lipstick definitely hits the wallet fairly hard but I can confidently say that it's worth the price if you're looking for a unique formula that delivers an ombre effect and also wears well without the ombre effect!
Have you tried the new Dior Double Rouge? Did you catch that Shakespearean reference I shared on the blog post? Let me know in the comment section below ????
---
Disclaimer:
This post features product(s) provided for editorial consideration. All opinions are my own. For more information about my review policy, please
click here
.
---