I can't wait to tell you about the Lacoupe Coconut Milk Moisture Quenching Shampoo after being utterly obsessed with the Moroccan Rose Volume Boosting range. In addition to the rose-infused range, I'll be reviewing the LaCoupeCoconut Milk range (which smells like delicious ice cream by the way) today.
As part of its new Naturals range, which are silicone-, paraben-, cruelty-free and features ecofriendly ingredients; in addition to the Moroccan Rose (Volume pluming) and Coconut Milk (hydration) range, we also have Fresh Avocado (Frizz control), and Royal Honey (revive and repair). Priced affordably at $9-10 for 500ml and readily accessible at major mass grocery stores like Walmart and Jean Coutu, I hope you might consider these in case you've been looking to refresh your haircare routine!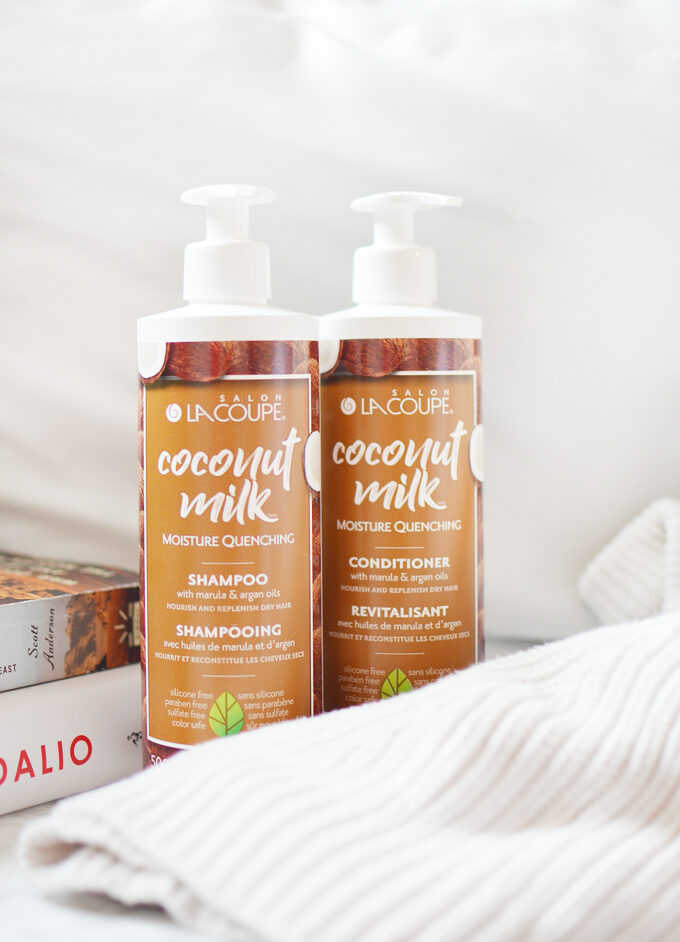 The LaCoupeCoconut Milk range comes in a convenient 500ml pump bottle. Coconut is one of those super-ingredients for the skin and face; it naturally nourishes and hydrates dehydrated or damaged cells without weighing it down. The range is also formulated with marula oil and argan oil, both ingredients are known to boost hydration from the inside / root. The range is also safe to use for colour-treated hair.
If you're a huge fan of anything coconut-scented (I'm personally obsessed with the Herbal Essences Hello Hydration range which features coconut-scented shampoo and conditioner) for your hair, this will be a great addition. One generous pump is more than enough for most hair thickness – I use 1-1.5 depending on how dehydrated my hair feels. It honestly smells amazing too – like delicious pina colada / vacation for your hair!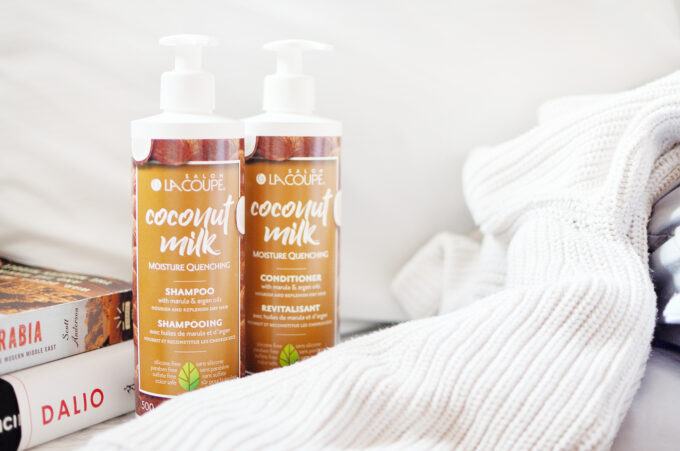 The range helps keep my hair hydrated and healthy after getting my tresses colour-treated again after a few years of keeping my hair au naturel colour-wise. Not only does it add back bounciness to the hair, it also keeps my tresses looking well nourished despite frequent work travels, and styling post-colour treatment. I'm a little vain when it comes to my hair so anything that keeps it looking healthy, moisturized and well-looked after, will be added to the repurchase list asap!
Now it's over to you! Would you give these natural-range shampoos a go?
---
Disclaimer:
This post features product(s) provided for editorial consideration. All opinions are my own. For more information about my review policy, please
click here
.
---