It's not everyday that I let myself open a new makeup product and actually end up using it regularly. As long time readers know, I try to finish a product before I open a new one for the sake of keeping my makeup as sanitary as possible. When I recently tried out the new ClarinsInstant Light Lip Perfector ($20, The Bay), it was love at first swipe. It's replaced every single one of my go-to lip products, and I am seriously contemplating picking up 3 more colours to pop in my purse, car, and office desk.
I really like the slim tube packaging with a slanted sponge applicator which deposits colour really easily and precisely on the lips. Makes it easy for touch-ups on the go! The colour selection is very diverse, and the shade that I'm currently obsessed with, #10 Pink Shimmer is a warm pink with very little shimmers, making it a very suitable colour to wear for any occasion.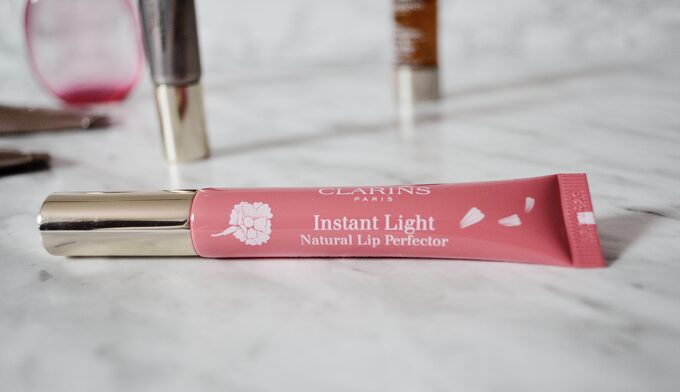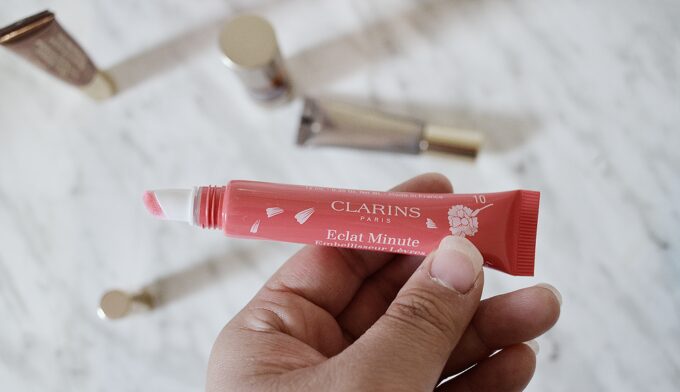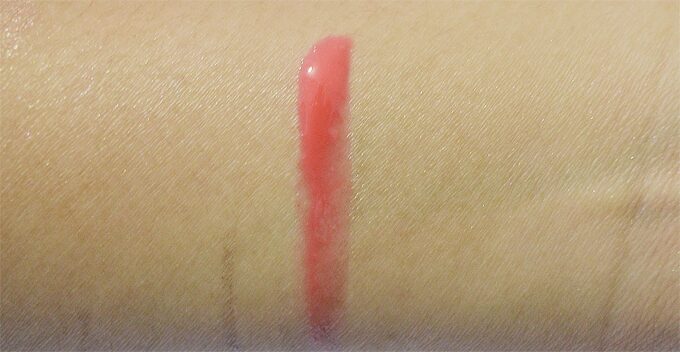 Aside from a great colour selection, I am loving this product for its incredible comfort factor and colour payoff. The gel formula is not sticky and sits comfortably on the lips. I love how hydrating it is because I am one who cannot go for 2 hours without reapplying my lip balm. With this, I can forget all about the lip balm. I am also loving the finished look – not too glossy that it's distracting or unprofessional, but just enough to look like I made some effort.
The colour is slightly more on the sheer side and although can be easily layered to build a stronger colour, is best to sit by itself, or as a touchup to a similar lipstick shade underneath.
Judging by how quickly this product has made its way to my daily makeup bag, it's safe to say that it's checked off all the boxes when it comes to my super stringent list of requirements that makes a product great!
Have you tried the Clarins Instant Light Lip Perfector?
---
Disclaimer:
This post features product(s) provided for editorial consideration. All opinions are my own. For more information about my review policy, please
click here
.
---