As far as the highlighting and contouring trends go, Clarins isn't a brand that immediately comes to mind. Aside from a few eye makeup products, I haven't tried much of Clarins' complexion product, so I was looking forward to giving the Clarins Face Contouring Palette!
No products found.
The limited-edition Clarins Face Contouring Palette is available in one universal shade in a gold-encased compact. It's the first contouring product from the brand and I hope this is something they will continue in the future – I'd love to see more color variations and have a an option like this Clarins offering!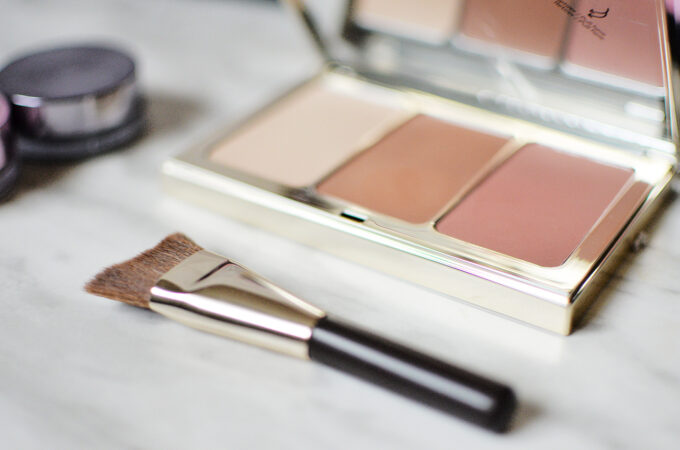 Why Try the Clarins Face Contouring Palette?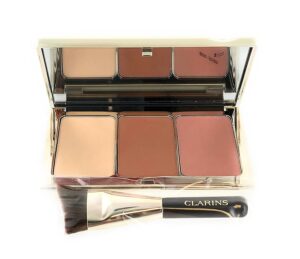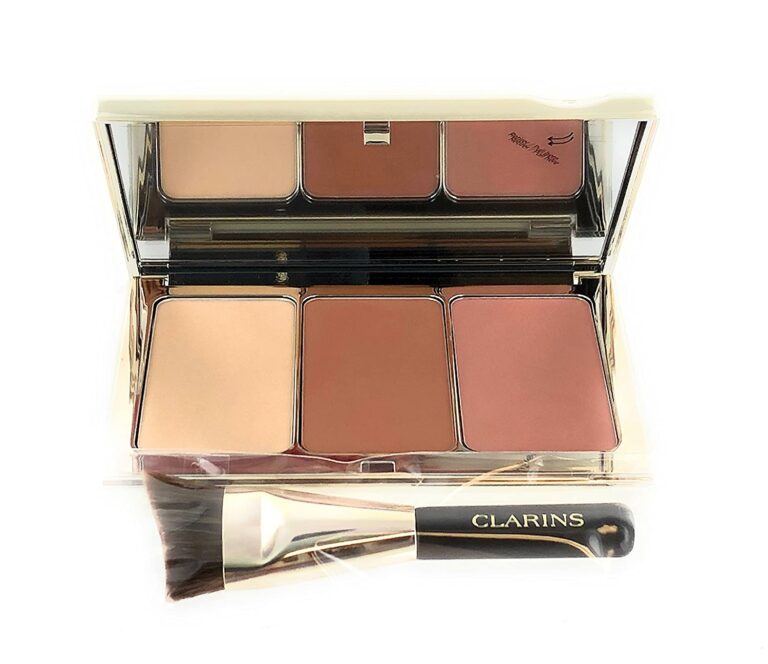 The Clarins Face Contouring Palette comes with 3 shades to perfect your contouring game: a light beige highlighter, a medium-toned brown contour shade, and a dusty rose pink blush. I was a little surprised by this one-shade-fits-all approach but considering this is the brand's first foray into the world of contouring, they could be forgiven for being cautious!
The three colors are quite warm and falls more in the middle of the spectrum which makes this something that a lot of different skin tones can comfortably wear. I appreciate that Clarins chose to go with a matte finish – I think it's good to have a more subtle option like this, and layer with something more if you want to!
Read More: Clarins Contouring Perfection
For me, the contour color is a little too light for my (MAC NC25) light-medium skin tone so I'll use this interchangeably as a blush color. The highlighter matches my skin tone almost perfectly so I'll use it as a finishing setting powder instead of a highlighter.
I really appreciate the brand's thoughtfulness in making this palette a timeless, perfect-for-all-ages offering because I think we have way too much glittery, highlight-to-the-heavens kind of products in the market already.
The Clarins Face Contouring Palette is absolutely practical for everyday wear and is something that I and my 50+ year old mom can use everyday.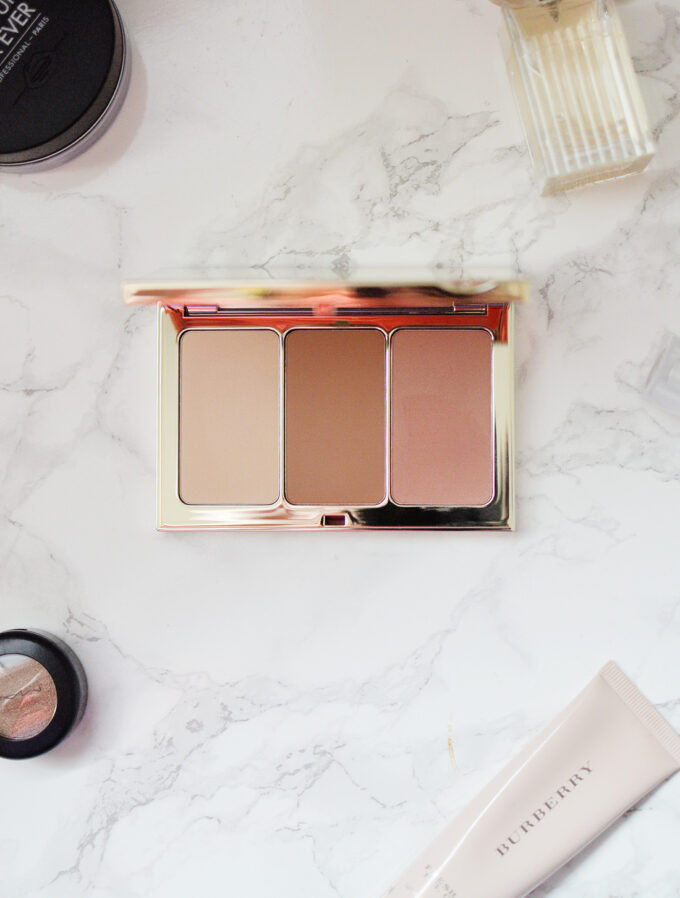 The powder formula is enriched with plant extracts that makes you and your skin feel good when you apply it! The powders are pigmented so a quick swipe gets the job done quickly.
I love that that the powder isn't overly powdery nor does it get streaky on the skin. Each pan size is large enough to fit your brush in so I didn't have any issues with accidentally mixing the shades together.
I wasn't the biggest fan of the limited-edition Pro Brush that it comes with. I think the shape and general idea is great but this brush felt really redundant in my routine. The amount of product that the brush picked up just wasn't enough for me and the brush isn't very good at blending the powder out.
I hate washing my brushes so when it comes down to using 1 multi-purpose brush instead of 2, I'll always pick the first. I wished the brush was fluffier and full-sized – with this unique half-moon-like shape, it could make for a really, really great contouring brush!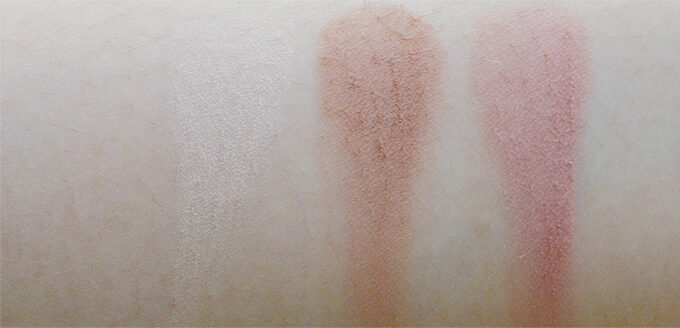 If I hadn't known, I wouldn't have thought that the Clarins Face Contouring Palette was the brand's first attempt at breaking into the world of highlighting and contouring.
I genuinely believe the brand can benefit from bringing out a few more color combinations to match more skin tones, and upgrade the brush. There's so much potential when combined with the already fantastic formula, application and wear-time!
Have you tried the new Clarins Face Contouring Palette?
Check also:
No products found.