I got into fragrances at a really young age – my parents are really into designer fragrances and it rubbed off on young me. So as I grew older, I started amassing my own collection. I think around twenty bottles later (I kid you not, I probably have 6 on rotation right now), there are only a few however, that have remained on the vanity at all times. The ChloéEau de Parfum ($145, available here) is one of them.
How I discovered Chloé Eau de Parfum was a bit of an accident – I got a sample of this through an online Sephora order, and promptly forgot about it. One day as I was purging my samples stash, I came across this and having heard the raves about this particular scent, spritz it on myself, and the rest was history.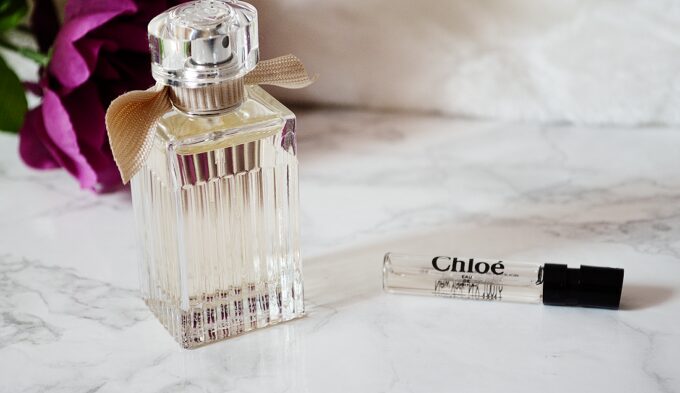 This fragrance, is no doubt, the one that is perfect to don for a date night or a girl's night out. Chloé is beautifully feminine, yet elegant and put-together. It's a popular scent that anyone who catches a whiff of it, will know immediately which scent it is. Chloé is a fragrance that makes you feel you're ready to take on the world, whether your wearing jeans and a tee, or an evening gown.
I am always pleasantly surprised by the staying power of this fragrance. Anytime I use it, I can smell it on myself 8+ hours later which is an important consideration when purchasing expensive perfumes. I love the way my clothes smell when I wear Chloé… it lingers, and I can't stop smelling myself.
I don't think this scent has become "the Stephanie scent" yet as I am still incredibly attached to an old favourite, the D&G L'Imperatrice. However, this is a scent that makes me feel good about myself when I have those days when I feel like I'm too negative on myself.
Do you have a favourite/signature scent? What's your favourite perfume?
---
Disclaimer:
This post features product(s) provided for editorial consideration. All opinions are my own. For more information about my review policy, please
click here
.
---